When SCORE International decided to follow through on its Las Vegas Primm 300 off-road race, Troy Herbst, whose family business, Herbst Oil, sponsors the teams, didn't want to be there. The news of the terrorist attacks in Washington and New York were too fresh in his mind.
He had little choice, however, and he made the best of a bad day by winning his Class 1 category. The body panels of his desert racer and also the sides of a Trophy Truck driven by brothers Ed and Tim Herbst were decorated with three-inch letters spelling out 'God Bless America.' Each of the 139 starters were provided with small American flags.
Troy Herbst said his team will donate all of its earnings — which will amount to $50,000 in prize money — to the Red Cross.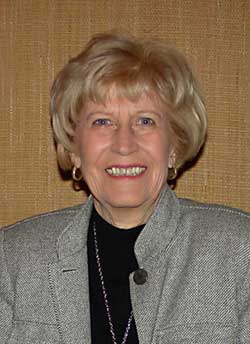 What looks like a cross between a small antique car and a golf cart? It's the Lido, made by a Henderson, Nevada company. It is electric, has a 1,000 pound payload, and costs $10,000. It averages around 40 miles for every 30-cent recharging. The car was on display recently with hopes of attracting some of the $3 million that Boulder City has to spend to offset pollution from a proposed power plant.
CAT buses currently operating in the Las Vegas area now have a formidable rival: the brand new MAX (Metropolitan Area Express). Each MAX costs $1 million and 10 of the vehicles are expected to be on the road by Fall 2003.
They will be operating along the Las Vegas Boulevard North Corridor from Bruce Street to Craig Road, a route which currently handles more than 8,000 bus riders a day. Bus fares will remain the same.
Each MAX will use an environmentally friendly diesel electric engine and come equipped with an optical guidance system. The guidance system will follow a painted strip on the sidewalk.
The system will include light rail capabilities, will carry twice as many passengers, and will have a life span of nearly twice the current CAT buses.
At last, a report is in on this year's WPMA Post-Convention Tour. There were 32 booked for the tour aboard the cruise ship Galaxy sailing from Amsterdam on June 30. An additional group — the Arndts, Ragels, and Ingrams — booked the June 2nd departure. Unfortunately for these folks, the ship experienced propeller problems on the first day out and had to return to the Netherlands. The cruise line refunded their money, took care of their travel home and gave them a voucher for a future cruise at no cost. The 77,000 ton ship was towed to Hamburg, Germany for repairs in dry dock.
Those who departed on the June 30th tour had a wonderful time visiting nine countries. They were able to see the highlights of each city. As Gerry Tedrow of the WPMA said, 'There is no better way to experience those countries in two weeks than on a Celebrity cruise with friends in the petroleum business.'
Gerry reports next year's post-convention getaway will be 'An Orient Escapade.' There will be stops in Beijing, a cruise down the Yangtze River, and a visit to the Great Wall and the Summer Palace.
Next year's WPMA Expo is scheduled the week after President's Day and only two days following the Olympics in Salt Lake City. Plan on attending Feb. 26-28, 2002 at the MGM Grand in Las Vegas.
The opening speaker will be the Honorable George Bush. The inspirational breakfast speaker is Dave Alexander on 'You Don't Have to Be Thin to Be Fit.'
This is the last WPMA convention to be held at the MGM. The 2003 meeting is scheduled for Feb. 18-20 at the Mirage in Las Vegas.
Make your room and flight reservations early for the 2002 meeting. Because of the Winter Olympics in Utah, room reservations will fill up fast.
The grease from casino kitchens is not going to waste. It is fueling dozens of city vehicles in Clark County as well as school buses and street sweepers.
The concoction, called biodiesel, is a mixture of kitchen grease and ordinary diesel which makes an oxygen-rich, cleaner burning fuel.
Las Vegas, Henderson, and the Las Vegas Valley Water District are already filling their fleets with biodiesel fuel. Local Haycock Petroleum has teamed with Biodiesel Industries to produce commercial biodiesel from recycled cooking grease supplied from local casino kitchens.
So what if the exhaust from vehicles smell like french fries or popcorn? Think of the anti-pollution benefits.
Fueled by the disastrous terrorist attack on Washington, D.C. and New York on Sept. 11, many southern Nevadans crowded gasoline stations. A store clerk at a Terrible Herbst station said that station sold 5,000 gallons during a span of time in which it usually sells about 1,500 gallons. Nevertheless, in Clark County the gasoline prices remained fairly steady — unlike those reported in other states.
New officers and directors for the Nevada Petroleum Marketers and Convenience Store Association have been announced. The Nevada President is Dennis Moothart and the Vice President is Lyle Norcross. The Directors are Mark Smith, Peggy Smitten, Keith Stewart, Mike Zunini, Richard Crawford, and Myneer Walker. Peter Krueger will remain the Nevada State Executive.
On a personal note: a relaxing vacation spent on the sunny, cool beaches of Coronado was coming to an end. On our last morning, we switched on the TV in our hotel room.
The unthinkable had happened. As we slept, heroes were placing themselves in harm's way to search for the thousands of victims of a despicable attack on our nation. While we slept, husbands and wives and mothers and fathers were desperately seeking to learn if their loved ones were among the thousands who were killed.
It was difficult to believe that before hearing the dreadful news, our main concern was trying to fit gifts and impulse buys into our suitcases for the flight home. Home! The place where we all want to be. The place where we can hunker down and face the unbelievable, a familiar place where life has touched us with family and friends.
At last, we obtained a rental car and started our silent drive home, each of us locked into our own thoughts while the radio relayed more stories of horror and death.
While many of us can recall where we were on the day President Kennedy was shot, there are also many who recall December 7, 1941 when American innocence died amidst the cowardly attack on our Naval base in Hawaii. What ensured were years of war, loss, and the ripping apart and reshaping of the fabric of our country.
What those people who perpetrated the latest attack on our country should know is that Americans didn't sit around and whine in 1941. They didn't falter. They drew us together as only a free nation can. We not only conquered and squashed the enemy, we grew as a nation and a people.
One last word: when push comes to shove, the ability of the American people to stand together will save this nation. Don't mess with America!
Originally published in the October 2001 issue of the O&A Marketing News.
Copyright 2001 by KAL Publications Inc.
Serving the 13 Western States, the World's Largest Gasoline, Oil, Fuel, TBA and Automotive Service Market