After a head-butting argument between county officials who wanted drivers to pay a $6 smog fee increase to pay for air quality improvements and Nevada Assembly leaders who contended the fee should be set at $3, drivers ended up being the beneficiaries with the fee finally set at $3. The new rate was raised as of July 1.
The new fee increase will have to be put again to a vote in the year 2002. An added amendment states that no tax dollars could be used to lobby voters for the fee increase in the 2002 election — and if the County's television channel is used to advocate the tax increase, opponents of the fee increase would have equal time.
Unfortunately, the $3 increase raises half the money needed by the Health District in order to make necessary improvements in Clark County's air. If the County doesn't come into compliance, the Environmental Protection Agency could levy heavy sanctions on Nevada, including the loss of up to $170 million in Federal highway funds.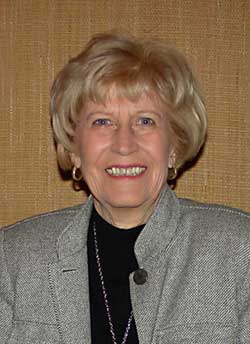 In June, Kinder Morgan Energy Partners LP of Houston announced a $9 million expansion of its CALNEV pipeline used to transport gasoline, diesel, and jet fuel from California to Nevada.
At this time, the pipeline consists of two lines, one used for all types of fuel and the other used exclusively for jet fuel. The jet fuel line is running at full capacity and the new expansion will increase its ability to transport jet fuel to McCarran International Airport.
The project should be completed by the middle of 2002 and it is projected that the all-purpose fuel line's capacity will be raised by nearly 20%.
A bill intended to keep gasoline flowing to Nevada in the event of a power outage in California was voted down in the Senate Finance Committee. The bill would have imposed a penny tax on each gallon of gasoline that flows through the pipeline. The revenue was intended to finance the construction of emergency generators to keep the fuel flowing from California in spite of the power outages the neighboring state has been experiencing.
The Las Vegas Convention and Visitors' Authority is not concerned over rising gasoline prices. They are banking on the usual California tourists' tendency to just add another $15 or so to their travel budgets and not canceling their trips to Las Vegas just because of the higher cost of fuel.
Holly Barnes, a Nevada resident, is the recipient of a Western Petroleum Marketers Association scholarship. The WPMA is proud to help Holly get a jump-start on her college education. A dedicated and excellent student, Holly is looking forward to attending the University of Reno where she will be majoring in Civil Engineering.
Gerry Tedrow recently celebrated his 60th birthday and his 25th year as the executive director of the WPMA. Gerry is usually along on WPMA's great post-conference tours and he is a "fearless, intrepid" leader, ensuring our tour is comfortable and fun.
As I write, this year's WPMA tour is in full swing. The luxurious cruise ship, Galaxy, sailed form Amsterdam on June 30. We'll all be waiting for a report from the happy travelers.
Next year's Western Petroleum Marketers & Convenience Store Expo is scheduled the week after President's Day and only two days following the Olympics in Salt Lake City. Plan on attending February 26, 27, and 28, 2002 at the MGM Grand in Las Vegas. Make your room and flight reservations early because of the Winter Olympics in Utah. Flight and room reservations will fill up fast.
A note: this is the last WPMA Convention that will be held at the MGM. The 2003 meeting is scheduled for Feb. 18-20 at the Mirage in Las Vegas.
Plan on attending the Pacific Oil Conference and Trade Show on September 18-20 at the Reno Hilton. The keynote speaker on Wednesday, Sept. 19 is Dave Reeves, vice president of marketing for Chevron Products Company. The Thursday luncheon speaker is Edie Weiner, a strategic specialist and futures thinker. Bring your golf clubs and tennis rackets — and there will also be a bowling tournament for both men and ladies on Tuesday, Sept. 18. Reservations must be made with the Reno Hilton by calling 800-648-5080. Log onto the POC website at www.petroshow.com for schedule updates.
After spending days sunning on the beach in Coronado and enjoying the cool ocean breeze, I returned home to 114 degree Las Vegas weather. That's not all. Late that afternoon, Las Vegans experienced their first blackout.
Just a few days earlier, employees from the Williams Company of Houston held an informational meeting in the small town of Moapa in northeast Clark County. They were seeking early feedback from communities along the length of a proposed 763 mile gas pipeline that would traverse several Western states and could supply generating plants with enough power to provide electricity to 10 million homes. The new pipeline would run parallel to an existing one which runs from Wyoming to California and includes about 120 miles of pipe through Clark County.
Williams Company officials say though they expect Federal approval and local and state support, they will continue to conduct informational hearings and ask for feedback from the public so they can formulate an environmental impact statement for the government.
Originally published in the August 2001 issue of the O&A Marketing News.
Copyright 2001 by KAL Publications Inc.
Serving the 13 Western States, the World's Largest Gasoline, Oil, Fuel, TBA and Automotive Service Market