When Las Vegan Bill Kuehl visits his friends the first thing he does is whip out an extension cord and plug into the nearest electrical outlet. While he visits, his electric car is being charged up for the trip home. Kuehl claims it is not a lot of trouble and he averages 25 to 40 miles a day without a recharge.
He's been driving his no-emissions vehicle for nine years and claims the only downfall to driving a battery-operated vehicle is the inability to drive long distances.
Upkeep on his car averages $175 a year. During the same year he spent upwards of $1,175 for maintenance on his wife's non-converted car. Needless to say, he is one of the few drivers not frustrated by rising gasoline prices.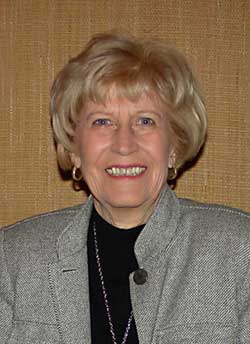 What does a bottle of maraschino cherries have to do with the recent task force of Highway Patrol officers stationed on Las Vegas freeways? The answer: every gallon of diesel purchased in Nevada for use on the highway includes 27.75 cents in state tax and 24.4 cents in federal tax. Diesel purchased for strictly off-road purposes, such as farming, mining, and construction, is exempt from these taxes. To make is easier to detect tax-exempt fuel, the state has dyed it the color of maraschino cherries since 1995.
The Highway Petrol, which has been given the responsibility for enforcing the dyed fuel law, has spent the past year acquiring equipment and training its commercial officers to effectively enforce the law.
While it may appear Highway Patrol officers are merely watching for commercial violations such as speeding trucks, overweight rigs and unsafe loads, they are stopping trucks and drawing a diesel sample from the vehicle's tank. If the cherry color shows up, the minimum fine is either $1,000 or $10 per gallon of fuel tank capacity, whichever is higher.
The red dye can remain in the vehicle's tank for several months. If all this isn't bad enough for the trucker caught 'red-handed,' the company running the truck will be audited on a regular basis for the tell-tale dye.
There is a good chance Southern Nevada drivers will be facing a $6 increase this summer in smog check fees. The increase will finance an air quality program to assist in avoiding the federal government imposing sanctions on Southern Nevada. This program would finance a five-year program to bring Clark County into compliance with federal standards.
Filling up at a gas station yesterday, I watched as the dollars mounted up. The price was $1.84 per gallon for regular unleaded gasoline in Las Vegas. Looking on the bright side, I'm glad I'm not trekking kids around in an SUV. A friend reported a recent trip to Disneyland revealed gasoline in the area was a not-so-'cool' $2.40 per gallon.
Jack Greco, chairman of the Nevada Gasoline Retailers Association states, 'We've seen a leveling off [of prices] or even a slight decrease over the last week or two.' When asked if Las Vegas gasoline prices will hit the $3 per gallon level this summer he replied, 'Three dollars a gallon? It's very, very unlikely for Vegas. In fact, it's unlikely for any part of the country.'
While fuel prices have some Americans curbing travel, it didn't deter a record number of tourists from streaming into Las Vegas for the Memorial Day weekend.
The MGM Grand Hotel and Casino in Las Vegas has put their cooking grease — about 50,000 gallons per year — to good use. They pass it on to Biodiesel Industries where it is processed into a cleaner-burning alternative to diesel fuel that gets comparable gas mileage and helps motors run smoother.
Russ Teal, president of Biodiesel Industries, is the driving force behind the country's first filling station that sells a fuel made of recycled cooking oil. The station is in Sparks, NV., and the fuel is available to the public for $1.62 per gallon, comparable to Northern Nevada diesel prices which currently range for $1.48 to $1.68 per gallon.
In the Sparks station, 20% of the fuel is mixed with 80% petroleum-based diesel, producing a new fuel previously unavailable to customers.
It couldn't come at a better time as the state has a lot of problems with air pollution.
At this point, Biodiesel's customers include the cities of Henderson, Las Vegas, the Las Vegas Valley Water District, and the Clark County Health District, all of whom are buying the fuel in order to test it in their construction vehicles.
With gasoline prices rising, the Nevada Taxicab Authority is once again going to rehash allowing cab companies to add a fuel surcharge to their rates. Cab companies haven't been as voluble about the subject of rising gas prices since the largest company, Yellow-Checker-Star, operates a propane-fueled fleet.
The rising fuel prices have affected the county, city and fuel budgets. City work crews are relying more on carpools. The Metro Police department is keeping some of its patrol cars longer and the Citizen Area Transit is not operating as many bus routes as they would like.
It's not too soon to plan for the Pacific Oil Conference, scheduled Sept. 18-20 in Reno. Next year's Western Petroleum Marketers & Convenience Store Expo is scheduled the week after President's Day and only two days following the Olympics in Salt Lake City. Plan on attending Feb. 26-28, 2002 at the MGM Grand in Las Vegas. This is the last WPMA Convention to be held at the MGM. The 2003 meeting is scheduled for Feb. 18-20 at the Mirage in Las Vegas.
This year's WPMA post-convention cruise begins on June 30th for Northern Europe. We'll all be waiting for a report from the happy travelers.
Originally published in the June 2001 issue of the O&A Marketing News.
Copyright 2001 by KAL Publications Inc.
Serving the 13 Western States, the World's Largest Gasoline, Oil, Fuel, TBA and Automotive Service Market