Don't throw away your cooking grease! In case you didn't know, Haycock Petroleum Company of Las Vegas and Biodiesel Industries Inc. are planning a joint venture to produce a clean-burning diesel fuel additive made from recycled cooking grease.
The chairman of Biodiesel, based in Florida with operations in Las Vegas, recently made a presentation to the National Clean Cities Association about the benefits of the fuel additive which will be processed at a plant being built for Haycock. Haycock is sharing the cost of development of the plant.
Pending tests and demonstration projects, the biodiesel — which consists of a 5-1 mixture of diesel fuel and the additive — will be ready for commercial production. Not only does this alternative fuel significantly cut down on black smoke emissions from diesel-burning vehicles, it smells like hot french fries!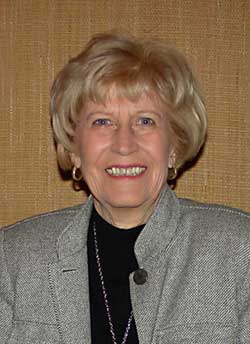 Different ideas of where to expand has resulted in the rescindment of a deal between Terrible Herbst gas stations and car washes and Car Spa Inc. of Fort Lauderdale, Florida. The original deal was struck in 1999 and Car Spa had been operating the combination stations-car washes for a year in the Las Vegas area. In exchange, Herbst gained an equity stake in Car Spa and those shares will be returned to Car Spa as part of the dissolution.
The two companies enjoyed a good relationship but Herbst is more interested in developing within the city while Car Spa is intent on expanding outside the area. Area residents will be happy to learn the high-profile corner on Sahara and Valley View, torn down a year ago by Car Spa, will finally be replaced by a new carwash and station built by Herbst.
Employees at another Herbst location, Terrible's Car Wash & Lube, on the corner of East Tropicana, were amazed to spot an airplane heading up the road and making a right turn into their station where it came to a smooth stop. No, as it turned out, the pilot wasn't stopping by for a Coke or a wash and wax. He simply couldn't make it into the nearby airport.
Gasoline prices declined in the Las Vegas Valley during the month of February, dropping 4 cents a gallon. However, prices are still substantially higher than during the same month a year ago.
BP Amoco, which acquired the Arco franchise in the Las Vegas Valley a year ago as part of its buyout of Atlantic Richfield Co., has announced that they are now planning on going into alternative fuels in a big way. BP is still operating under the Arco name in Las Vegas where they have 45 stations.
BP Amoco, aside from the gasoline retail business, manufactures solar and wind power equipment. The company is considering ways to bring solar and wind power equipment to companies in Las Vegas or building its own alternative power facilities here.
Former Exxon dealers in the Las Vegas area were jubilant when they recently learned a federal jury ordered Exxon to pay $500 million to 10,000 station owners who were overcharged for gasoline. The general consensus of dealer opinions was "It's about time the oil companies got caught doing this."
The suit was brought by 13 former dealers who complained that the company broke a promise to reduce wholesale gasoline prices as compensation for instituting a 3% credit card service charge to customers in 1982. As it stands, each dealer will collect in the neighborhood of $50,000.
Another bone of contention is the fact that the dealers feel Exxon "made out like bandits" because the major oil kept the interest they had earned from the money in the last 13-18 years. It does lie within the discretion of U.S. District Judge Alan Gold to add interest to the payment which would raise the verdict to $1 billion.
Something new has made an appearance on the Las Vegas Strip and it's not another hotel. The new addition is a fleet of colorful emissions-free five-passenger cars available for rent. They are available for cruising at a top speed of 35 miles per hour.
The response to Star Car's initial fleet of 12 electric cars has been so positive there will soon be 140 cars available for rental. Within two hours, the first 12 cars were rented. Not only are the cars painted in "cool" colors, each car has a neon lighting package that casts a glow rivaling the neon lights on the nearby hotels. The basic rental fee is $29 an hour or $69 for four hours. A 24-hour rental is $129.
The "fuel" for the car is supplied by Star Cars and paid for by the renter. It takes about eight hours to fully charge a car and it can then travel about 100 miles at a speed of 25 miles per hour. The downside is that the cars are allowed only on streets where the posted speed is 35 mph or less.
Arco customers in the Las Vegas area are not happy. In fact, they are fuming over the debit card surcharge of 10 cents they are being charged if they want to use their debit cards at one of the 50 Las Vegas area Arco stations.
What could be better than two for the price of one? The WPMA post-convention cruise is offering just that. The planned Scandinavian cruise has been extended from one week to two weeks for the same price. The luxurious cruise ship Galaxy will sail from Amsterdam on June 30. Ports of call will be Oslo, Denmark, Germany, Poland, Estonia, St. Petersburg, Russia, Helsinki, Finland, and Stockholm. For more information, call Destinations Inc. at (800) 748-4777.
The Western Petroleum Marketers & Convenience Store Expo held at the MGM Grand in Las Vegas was, as usual, a great success. There were over 4,000 in attendance and 372 booths. Every state in the Union was represented as well as Mexico and Canada. A crowd of 1,600 attended the dynamic keynote address by General Norman Schwarzkopf. Next year's Expo is scheduled the week aver President's Day and only two days following the Olympics in Salt Lake City. Plan on attending Feb. 26-28, 2002 at the MGM Grand in Las Vegas.
Originally published in the April 2001 issue of the O&A Marketing News.
Copyright 2001 by KAL Publications Inc.
Serving the 13 Western States, the World's Largest Gasoline, Oil, Fuel, TBA and Automotive Service Market