What has twice the seating capacity of a regular bus, runs smoother and faster and is more user-friendly? An electric Civic bus, that's what.
The Regional Transportation System has chosen North Las Vegas as part of a pilot program to test the Civic bus, a product of new public transportation technology. The first route will be a stretch of Las Vegas Boulevard using an extra bus lane. The bus will be able to electronically extend the green traffic signal if it is behind schedule. How many of us have wished for such a device?
Thirty Albertson's grocery stores in the Las Vegas area have launched a new consumer loyalty program with Arco service stations. Under the plan, when food shoppers buy selected grocery products, they also receive discounts to buy gasoline at the 33 local Arco stations. 700 grocery items are included in the program offering from 2 to 20 cents off a gallon of gasoline for up to a 10 gallon purchase. Not only that, but the more Gas Reward items a shopper buys, the greater the discount they can earn.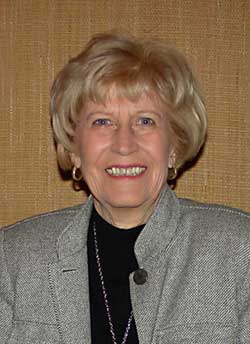 The concept, first tested in California, has proven to be used and appreciated by grocery shoppers — many of whom had not been previous Arco customers.
A probe into the Clark County air pollution program has been launched and on the same day, Michael Naylor tendered his resignation as director of the Health District Air Quality division.
The Las Vegas Valley has long been fighting a battle to maintain federal air quality regulations. The Health District has launched the air investigation following allegations that Air Quality District officials have been allowing companies to violate air quality regulations.
The unlikely victims of a dual tanker truck explosion in Las Vegas were (are you ready for this?) thousands of crayfish! Unleaded gasoline from the crash drained into the Flamingo and Las Vegas washes and covered a one-mile stretch where the dead crayfish were found. While the crayfish were floundering, the tanker truck driver was saved by a quick-thinking nurse who happened to be driving by. She led the dazed man away from his flaming truck and assisted him to a waiting ambulance.
Don't forget to mark your calendar for the Western Petroleum Marketers & Convenience Store Expo to be held at the MGM Grand in Las Vegas, Feb. 20-22, 2001. The keynote speaker will be General Norman Schwartzkopf. The awards banquet speaker on Feb. 22 will be Dick Vitale, ABC and ESPN college basketball analyst.
The 2001 Post Convention Tour has been announced and it will be a spectacular Scandinavian cruise aboard Celebrity Cruises luxurious Galaxy, May 12-19, 2001. The cruise will begin in Stockholm, Sweden with visits to Helsinki, Finland, St. Petersburg, Russia, Rostock, Germany, and Visby, Sweden. An optional one week extension is available to Oslo and Bergen, Norway.
For further information, contact Chris Lambert at Destinations Inc., at 800-748-4777 or Gerry Tedrow at the WPMA at 801-263-9762. Traveling under the guidance of Chris and Gerry and with the congenial WPMA group always combines good companionship and expert leadership.
Originally published in the October 2000 issue of the O&A Marketing News.
Copyright 2000 by KAL Publications Inc.
Serving the 13 Western States, the World's Largest Gasoline, Oil, Fuel, TBA and Automotive Service Market