"April Fuels Day" in Las Vegas created a traffic jam clogging lanes on four city streets. No, Elvis didn't reappear. Something bigger was afoot: a free fill-up was offered over a two-hour early morning period by the owners of the Chevron gas station and convenience store on the corner of Charleston and Rancho.
Gas thirsty motorists cruised casually by the station and staked out spots two days before the big event. The night before, cars snaked in ever-widening circles clogging major streets and turning quiet neighborhoods into one vast picnic area. Most of the cars were older gas guzzlers and sport utility vehicles. One dizzy dude on a motorcycle sat all night waiting to fill up his four gallon tank. What a commentary on human behavior!
It was a hard day's night for station co-owners Elizabeth and Juan Siquian. They went without sleep for 24 hours preparing for the event. They let eight pumps run for two hours. That's a lot of gasoline — 25,000 gallons!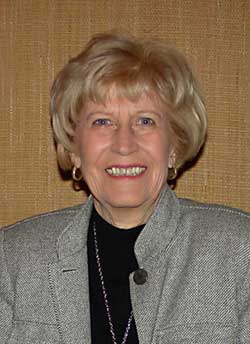 The end of April brought more excitement for Las Vegas motorists: an unleaded gasoline shortage caused by the failure of the Cal-Nev pipeline to deliver unleaded gasoline. National Gasoline Retailers Association President Jack Greco, owner of an Arco station, ran out of unleaded regular at 10:00 a.m. and received delivery that evening by 10:00 p.m. Greco stated, "What bothers me is there is supposed to be a 25-day supply of fuel at the tank farm. What an incident like this tells me is that we don't have that much gasoline on hand for situations like this because refineries are producing less."
Southern Nevada gasoline retailers are facing new competition this Fall when the Boise, Idaho-based Albertson's supermarket chain opens its first local Express Fuel Center in Las Vegas on Maryland Parkway. It is being touted as a one-stop shopping experience supplying everything from Starbucks coffee to banking and gourmet food. The stations will be owned and operated by Albertson's and will sell private label gasoline under the Albertson's name.
The settlement of a lawsuit in California has reaped rewards for Southern Nevada. Three grocery chains with outlets in Southern Nevada have agreed to put 150 alternative-fueled rigs on the road in a settlement with environmental groups. Most of the alternative fuel trucks will use both natural gas and diesel fuel. Natural gas will be used 85% of the time. The trucks will be fixed so they shut off automatically after idling for three minutes. This will cut down on the usual practice of allowing trucks to idle at unloading docks and parking lots while unloading products and polluting the air for as long as several hours.
Las Vegas racing brothers Tim and Troy Herbst, sons of Jerry Herbst, owner of Terrible Herbst Oil Co., were the top two finishers in the 14th annual SCORE San Felipe 250. Troy drove a Ford-powered Smithbuilt open-wheel desert racecar. He finished second overall and won the unlimited Class 1 title. Brother Tim drove solo for the first time in his Ford F-150 Trophy Truck. He won the featured SCORE Trophy-Truck division in Round 2 of the 2000 SCORE Desert Series.
Residents of a quiet neighborhood near the Horizon Ridge Parkway in Henderson say enough is enough! They want to call a halt to more service station construction. Protesting before Henderson Planning Commission they pointed out that there are already six stations in a six-mile radius, making the area look like a big oil field.
If Congress follows through on a plan to trim the Federal gasoline tax by 4.3 cents a gallon, alas! It won't be helping Nevadans. In 1997, the Nevada legislature approved statutes that would require state taxpayers to make up the difference if the Federal gasoline tax were reduced or discontinued. This was done to provide a stable revenue source for our highway program.
While all transit programs in Nevada have been affected by the rise in gasoline prices, Ely's transit service operators are in search of more Federal funding to stay in business. They have currently received $1,500 in emergency funding from the Regional Transportation Commission. The Ely bus not only enables senior citizens to attend medical appointments, it services everyone in the community.
The good news is that Las Vegas, which depends on automobile traffic from Southern California to bring in about 25% of its annual visitors, has weathered the first months of higher gasoline prices. Retail prices appear to have peaked and are now floating ever-so-slowly downward.
It's not too early to mark your calendar and plan for the Pacific Oil Conference and Trade Show, scheduled for Sept. 19-21, 2000 at the Reno Hilton, Reno, Nevada. The Nevada Petroleum Marketing and Convenience Store Association is holding its annual Nevada meeting at the Hyatt Regency Lake Tahoe. The 2000 meeting will include the 4th annual Jim Smitten Memorial Golf Outing and Mini Trade Show. The Nevada meeting will be held in conjunction with meetings of the California Independent Oil Marketers Association and the Pacific Oil Conference. For more information, call (775) 348-1888 or e-mail mvfuel@amspr.reno.nv.us.
Time to mark your calendar also for the Western Petroleum Marketers & Convenience Store Expo, to be held at the MGM Grand in Las Vegas, Nevada, Feb. 20-22, 2001.
Originally published in the June 2000 issue of the O&A Marketing News.
Copyright 2000 by KAL Publications Inc.
Serving the 13 Western States, the World's Largest Gasoline, Oil, Fuel, TBA and Automotive Service Market