GREENWOOD VILLAGE — Grease Monkey International, based here, has expanded its operation to the Midwest.
It has acquired the assets and franchise contracts of LubePro's International Inc., a thirty-store chain operating quick lube and automotive maintenance centers in four states: Illinois, Minnesota, Tennesse, and Wisconsin.
Grease Monkey plans to convert 16 of the stores to the Grease Monkey brand and turn operations over to an affiliate.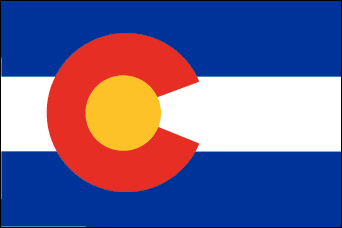 Franchise owners at the other 14 stores have been offered the opportunity to convert to Grease Monkey-branded centers.
The re-branding of the centers was expected to be completed by last month.
Grease Monkey's CEO John B. Adams called the purchase, "an exciting opportunity to build the presence of the Grease Monkey brand in the Midwestern part of the United States."
The company plans to take its already strong locations, remodel the facilities, and add additional vehicle maintenance and enhance the customer experience by delivering on the Grease Monkey promise of "less hassle, more hustle."
Ralph Yarusso, senior vice-president of operations and business development, said they intend to become much more aggressive to grow the company.
DENVER — The Denver City Council wants to charge convenience store and grocery customers five cents for every paper or plastic bag the store gives them, but the threat of a mayoral veto has caused a postponement of the vote.
Councilwoman Debbie Ortega, who spent a year working up the plan, said the Council wants to change consumer behavior and get people to take reusable bags to the store. Denver residents use 130 million plastic bags a year, according to her research, which end up in landfills.
The city would receive three cents and the store two cents under the proposed fee system.
The vote tabled until December so the Council could work with Mayor Michael Hancock who indicated he would veto it because it would put an unfair burden on the poor and elderly and could cause them to shop outside the Denver area. His aide said the only compromise possible is for the Council to drop the idea.
Hancock said the city needs to stop creating new fees for its residents.
Boulder and Aspen already charge for plastic bags. Fort Collins city leaders did drop the idea after Council members tied in a vote on it. Durango passed a proposal but it is now up to the voters. And Aspen's ten-cent fee is being challenged in court as unconstitutional and a violation of the Taxpayers Bill of Rights, otherwise known as Tabor.
DENVER — Some gasoline retailers make gain, others suffer pain. It all depends on where you do business, according to Oil Express.
The magazine conducted a study which showed that Rocky Mountain retailers have gross margins of ten to twelve cents a gallon with nets in the single digits or even losses when you consider the credit card fees they have to pay. Colorado Springs was cited as having the worst situation in the region with gross profits of just 7.5 cents a gallon.
Erie, PA., has the worst conditions, losing 7.5 cents on every gallon, according to "Retail Fuel Watch." Retail prices are five cents below the national average.
The worst cities in which to sell gasoline, according to RFW: Myrtle Beach, S.C., Florence, Ala., Lubbock, Tex, and Wilmington NC.
According to the data Oil Express collected, California retailers make the most money, ringing up gross profits in excess of forty cents a gallon. Jackson, MI., also does well with retailers earning more than thirty cents a gallon, but just a state away in Terre Haute, In, gross profits amount to only three cents a gallon.
GREELEY — How do you turn a 900-square-foot space into a convenience store that can stock enough products to satisfy customers?
That what Hal Brown, director of dining service at the University of Northern Colorado, faced when a copy center left the university center and students and staff lobbied for a convenience store to take its place.
There was no such store within easy walking distance of the campus so Brown decided to take on the challenge. He described the space as shaped like a shoebox. He managed to add some space by taking over a storage space behind the area where he could put in a walk-in cooler, but didn't quite know how to design the store.
So he called in some design consultants to survey the space and come up with some recommendations as to how to make it look like a convenience store. As to ambience he had some ideas of his own. He wanted it to be a lively place, saying, "I didn't want it to look like a gas station convenience store." They accomplished that with bright lights and bright colors. It also gave a more open look to a cramped area.
To make the entrance more welcoming he had a wall taken out next to the huge security gate that cuts the university center in half and put a gelato case there. People could see into the store and could walk right up to the case.
The team created more space by turning some shelving sideways.
To create immediate interest in the store he asked the students to come up with names for the store. He liked the one called Munchy Mart and that is the name it goes by today. He also asked what the customers wanted him to stock instead of accepting whatever venders were promoting.
DENVER — State lawmakers are demanding a crackdown on Spice, commonly sold in convenience stores for $5 to $10 a pack as an alternative to marijuana.
A law passed in 2011 to stop the sale of synthetic cannabinoids hasn't done the job, says state Rep. Lois Landgraf (R-Fountain). The problem, she says, is that as soon as some ingredients are outlawed the makers change the recipe and put it back on the market.
There is a big market for Spice despite the state's recent legalization of marijuana for recreational use because juveniles can't buy marijuana, the military forbids their soldiers to use it, and some employers won't hire or keep people who do.
Denver Post editorial writer Alicia Caldwell says synthetic cannabinoids are "far more dangerous than marijuana."
Three people have died, 221 landed in emergency rooms, and dozens were hospitalized after ingesting the drug.
Recently a mother in Colorado Springs sued a convenience store for selling her 19-year-old son what she said was a fatal dose of the drug.
The problem is so bad, Caldwell notes, that not only have several investigations been launched by state authorities but the Centers for Disease Control sent a team to Colorado this fall to conduct its own probe.
Because there is a lack of a reliable instant test that police can use to determine if the substance they spot on a person is Spice they are sticking their necks out when they make an arrest, according to Tom Raynes, executive director of the Colorado District Attorneys Council.
Lawmakers have designed a four-pronged attack. They plan to ask for pilot program money for cutting-edge portable testing devices for police to use. They will ask for civil penalties to be increased to up to $500,000 for those who sell it. They will ask the Colorado Department of Revenue to include Spice in the screening and enforcement work it conducts at convenience stores. And Senator Irene Aguilar, (D-Denver) has asked the Governor's office to include information about the dangers of Spice in marijuana educational materials.
Landgraf said Spice, sold under catchy names like Black Mamba, Sexy Monkey, Dead Man Walking, and Twilight, is like "taking oregano and spraying it with Raid, antifreeze, and other dangerous stuff and putting it in your body."
CENTRAL CITY — With the advent of loosening restraints on marijuana, one convenience store owner decided it was more profitable to run a weed shop.
Annie's switched from a convenience store to a medical marijuana establishment when the state started allowing sale of the drug for medicinal purposes with a doctor's approval. Convenience stores cannot be licensed so the other product lines were dropped at Annie's.
Now the store has undergone another metamorphosis following voter approval of the sale and use of marijuana in small quantities for recreational use. The establishment has also become part of the Strainwise chain, which operates seven marijuana stores in the state.
Originally published in the February 2014 issue of the O&A Marketing News.
Copyright 2014 by KAL Publications Inc.
Serving the 13 Western States, the World's Largest Gasoline, Oil, Fuel, TBA and Automotive Service Market