COLORADO SPRINGS — Faced with fierce opposition from neighborhood preservationists Kum & Go has cancelled plans to build a convenience store/gas station in an historic area of the city.
The corporation has pulled out of an agreement to buy the Discover Goodwill property on a 2.3 acre site in Old Colorado City.
After the plans for the site were announced residents took to the airwaves, the newspapers, social media and the streets to decry the changes they believed such a project would bring.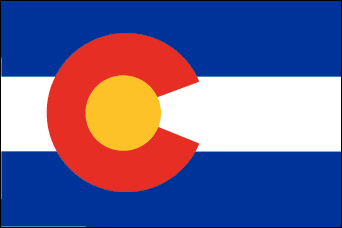 Old Colorado City was established in 1859 at the start of the Gold Rush. At the time, it was envisioned to be a major supply hub for the mines. For a brief time it was the territorial capital and later became the county seat of El Paso County. The old El Paso County courthouse, little more than a wooden shed, still stands there. The business section still contains the facades of some of the turn of the last century buildings erected there. Sometimes horse-drawn carriages ferry tourists down its tree-shaded streets. So the large layout that is a trademark of the convenience store chain was viewed as letting loose a giant in a berry patch.
Kum & Go faced opposition from residents in an affluent neighborhood to the north when it announced plans for a store there but nothing like this, and a company spokesman said recently the corporation was terminating the agreement to "give the city and Goodwill an opportunity to find a buyer who is a better fit for preserving and enhancing Old Colorado City's historic atmosphere."
But Goodwill was left facing a dilemma: a building it badly needs to sell and no buyer in sight.
Some area businessmen had expressed interest in developing part of the site, floating a wide range of ideas, but Goodwill representative Brad Haffer said Goodwill needs "a plan backed with money. We need people to have a plan that includes financial backing before they even come to the table." That hasn't happened yet, he said.
For its part, Kum & Go said it still will proceed with a plan to construct a facility near US Highway 24, about a mile from Old Colorado City, and grateful residents near the abandoned site promised to patronize it in appreciation.
The chain has constructed ten stores in the city during the past fifteen months as part of a project to blanket the area. At the same time spokespeople pointed out they have taken care to work with community leaders to help protect the environment by constructing energy-efficient stores and even putting out bins for recycling. They said they also make an effort to hire the disabled.
DENVER — Pot smokers won't be able to stop off at a neighborhood convenience store to grab a bit of weed along with a loaf of bread despite legalization of the drug for recreation.
But those store owners won't have to hide the trade magazines devoted to the culture behind the counter as originally mandated.
After months in limbo following legalization of the drug for recreational purposes those interested finally have a clear idea of what is allowed. The Colorado Legislature has established regulations, driving laws, and new taxes that will take effect in January.
Not just any store will be allowed to sell marijuana — only those specially licensed — and they also will be allowed to sell paraphernalia including bongs, pipes and vaporizers. Ownership will be restricted to Colorado residents. They will be allowed to sell only one ounce at a time to a customer, as spelled out in the law. And taxes will be high. A ten percent special sales tax (in addition to standard city and state sales taxes) is proposed along with a fifteen percent excise tax on wholesalers. But voters will have to approve the taxes under Colorado's Taxpayers Bill of Rights law. The high taxes are expected to generate a big backlash.
The legislature also established standards for driving under the influence of marijuana and slapped convenience stores and groceries with a rule that those that sell marijuana trade magazines must put them out of sight. But three of the trade publications sued and Attorney General John Suthers decided that provision of the regulations was unconstitutional. He said he would not go to court to enforce it.
AURORA — The frenzy to build more and more convenience stores in Colorado has resulted in two companies bidding for the same property, and it's a former highway toll booth site.
It's not so far-fetched. The E-70 site is strategically located and contains fifteen acres of developable land and a 5600-square-foot building.
The firms interested are 7-Eleven and Chiti, a real estate and investment company located in Parker. Chiti has experience developing gasoline stations in metro Denver and elsewhere. 7-Eleven operates 118 gasoline station/convenience stores in metro Denver alone.
The firms are being asked to submit detailed plans on how they plan to finance, develop and operate the facility.
The one that wins will be able to start work in 2014.
The site has sat empty since 2009 when E-70's five Toll Plaza Buildings were closed after the tollway stopped manually collecting tolls in favor of the electronic method.
BOULDER — Employment in the oil industry in Colorado is way up, according to a study conducted by the Leeds School of Business at the University of Colorado.
The study shows 51,000 people, including those working at independent gasoline stations and convenience stores offering gasoline, are employed in the industry in the state.
The number of people working in the oil and gas fields stands at 29,254, a 34 percent increase in four years.
At the same time the total economic output fell seven percent to $29.6 billion, a seven percent decrease from 2010.
The volatility of energy prices is most often cited as the reason. Gasoline prices showed more volatility than gold.
While economic output was down public revenues from the industry, such as taxes, public leases and royalties rose forty-five percent to $1.6 billion compared with 2010.
The report led Douglas Flanders, director of policy for the Colorado Oil and Gas Association, to remind the public that "Governments across Colorado depend on the oil and gas industry to pay for much needed public services."
DENVER — Another study shows people in Colorado are driving less.
Since 2005 residents have cut back the miles they travel in their vehicles by 11.4 percent, according to a report from the Colorado Public Interest Research Group.
Colorado showed the sixth largest drop in the country of individual driving miles, from a monthly peak in 2004 of 1,171 miles per year to 900 in 2012.
Conserving energy is one factor, but so is the increased hassle of driving and difficulty finding a parking space, industry analysts suggest. Bus service has improved, making that form of transportation more feasible. In Colorado Springs bus ridership is up two percent. And buying online is getting more popular instead of hopping into the car to shop at the mall. That's not only bad news for the gasoline industry, but also for municipal governments that depend on taxes generated by retail sales for funding infrastructure.
COLORADO SPRINGS — This city has had the biggest average jump in gasoline prices in the five-state Rocky Mountain region so far this year.
GasBuddy.com found three one-day price increases averaged eleven cents, the most in a region that also includes Idaho, Montana, New Mexico and Utah.
The city was a penny ahead of Ogden, Utah and four cents ahead of Denver.
Gasoline prices here rose nearly 80 cents a gallon from Jan. 22 when the city had the lowest average gasoline price in the nation at $2.74 a gallon to Feb. 22 when the price soared to $3.53 cents a gallon. It was running about $3.49 at presstime.
Soaring prices for Canadian crude oil were cited as the reason for the price spike, according to GasBuddy's senior petroleum analyst Patrick DeHaan.
So far this year Colorado Springs has seen price increases of a penny or more for 63 days and decreases for 54 days.
PARACHUTE — The state got another compressed natural gas fueling station recently with the opening of a facility in Parachute at a site it shares with a Shell gasoline station. It is open to the public.
The station is owned by Encana Natural Gas Inc. It joins natural gas stations in Rifle and Grand Junction that also are open to the public. A private station is located in Glenwood Springs.
This type of gas runs about a dollar cheaper than gasoline in Colorado, according to CNGPrices.com and AAA. But the stations offering it are few in number.
The station in Rifle was a major boon for drivers who travel between Denver and Salt Lake City.
Encana spokesman Matt Most said, "We are pleased to be contributing to the natural gas infrastructure in North America. By utilizing domestically produced, abundant natural gas, drivers can realize significant cost saving and environmental benefits."
Most of the natural gas at the station comes from Colorado, he said.
DENVER — Corner Stores, headquartered in San Antonio, Tex., has raised $58,000 for victims of the Black Forest Wildfire, the worst blaze in Colorado's history.
The money came from customers at 155 Corner stores, Corner Store employees and a matching pledge from CST Brands, Corner Store's parent company. The money was raised in just four weeks and will go to the Red Cross Colorado Disaster Relief fund.
"Our hearts go out to the hundreds of people who lost their homes in the fire," said Kim Bowers, CEO of CST Brands. "Helping others is part of the way we do business at CST."
GREEN MOUNTAIN FALLS — If it isn't fire, it's floods.
Soil weakened by the nearby Waldo Canyon fire in 2012 turned into mud and cascaded down the hill in back of the Western Convenience Store.
"That's a pretty big hill up behind our store," said clerk Dalin Valentin, "and there's a ton of mud going down our driveway and over our sidewalk."
It was worst farther down Ute Pass. A restaurateur reported the spillover from Fountain Creek "almost looked like waves in the ocean."
COLORADO SPRINGS — If you don't have a gun you have to make do with what you have to rob a store, it seems, as a variety of unusual objects have been used as weapons lately.
That was the case when a man recently entered a 7-Eleven with a novelty bat — a miniature baseball bat — and demanded money. The man fled in a car, but apparently planned to switch transportation because he had donned a motorcycle helmet when last sighted.
COLORADO SPRINGS — One of Robert Wulfe's greatest frustrations when going to get his car washed was the long wait in line while someone washed and vacuumed their vehicle.
So when he built his Smudge Car Wash he put the vacuum after the tunnel wash.
"Vacuuming takes the most time. Most people choose not to vacuum so these customers can be in and out in no time flat."
In fact, he estimates three minutes is all a person needs. And for those who want to vacuum he has enlarged the space most car washes provide for it so the driver can leave his doors open while he works. Vacuuming is free.
The firm provides other special services. You can get the pooch and the vehicle cleaned at the same time.
Smudge has custom tubs built from truck beds, allowing the largest dog plenty of room to shiver and shake. There are steps to ease the pup onto the drying stations. Smudge provides all the shampoos, conditioners, brushes, towels and driers, if necessary, or owners can bring their own supplies to save money.
"The best part is we clean up the mess and disinfect after you are done," he said.
There are two fenced dog parks for people to let their dogs air dry or just hang out for a while to relieve the trauma of a wash.
A new feature is the cat and doggie dental clinic that is to take place at the car and pet wash at the end of this month. An anesthesia-free teeth cleaning is to be offered for $165. It was just about sold out in early September.
Smudge recycles over eight percent of its water. Each car wash uses only ten gallons of fresh water per car, where washing the car at home can up up to 140 gallons of water in ten minutes. The dog wash water also is recycled to be used in the car wash.
Originally published in the October 2013 issue of the O&A Marketing News.
Copyright 2013 by KAL Publications Inc.
Serving the 13 Western States, the World's Largest Gasoline, Oil, Fuel, TBA and Automotive Service Market