COLORADO SPRINGS — Walmart is hoping to siphon off some of the business convenience stores here depend on with the opening of a series of "neighborhood markets."
The chain opened a third market here last month, promoting them as places customers can stop for milk, eggs, or other convenience items. The markets are much smaller than the traditional Walmarts and offer more variety than the convenience store can — full lines of frozen food, meat and dairy, health and beauty products, a pharmacy, paper goods and pet products — as well as the items customers need to pick up in a hurry on the way home.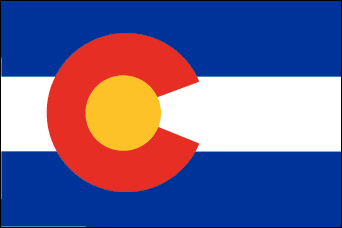 They don't sell the things it takes more time to shop for such as clothing and electronics.
It is not a new concept for the chain. It has about 250 others in the country, but it is the first time for such a concentration of stores here. Colorado is deemed a prize territory for the convenience market and the big convenience store chains are spreading out all over the state in almost a building frenzy.
Walmart opened its first neighborhood market here in August 2012 inside a remodeled King Soopers on the city's east side. The second opened in January in a new building on the south side. and the company is remodeling a former Albertson's on the northeast side, which will bring the total to four.
Part of the strategy is to go into areas of the city where other stores have abandoned commerce or are judged to have underserved customers. By buying the old grocery buildings and remodeling them it saves money.
Walmart spokesperson Delia Garcia said the project is going over well. Those who shop at Walmart's super centers like the idea of a smaller area to get around in and she said some people who never shopped at Walmart have come in. "They appreciate the smaller footprint."
That may be so, but it is usually a longer walk to the entrance than to the convenience store's. The parking lots have not been downsized.
GREENWOOD VILLAGE — Colorado has lots and lots of trees and many dead ones after a prolonged heat wave and a series of major fires, and one company has come up with a use for them: convert them into motor vehicle fuel.
Cool Planet Energy Systems plans to bring its headquarters here from Ventura County, CA., its birthplace as a small start-up.
The firm wants to establish its main offices in Greenwood Village, said CEO Howard Janzen, and is trying to find a place in Aurora for a manufacturing plant that will produce micro-refineries capable of producing about ten million gallons a year out of organic waste.
It has promised to bring 393 jobs to the metro area over five years in return for $3.1 million in state tax credits.
Officials say the company is able to generate fuel out of plant waste or biomass cost-effectively. The cost is estimated to be $1.50 a gallon. The capital costs add about $2 a gallon.
Houston had competed for the firm but Cool Planet was attracted by the talent base in Colorado. It says it has the financial backing of such giants as Google Ventures, BP, ConocoPhillips and General Electric, among others.
Because it does not use sugar beets or corn it eliminates the shortages caused by diverting those foods to use in producing fuel.
The char left over can be used as fertilizer and the entire process, according to the firm, removes more carbon from the atmosphere than it generates.
Cool Planet is working with university and federal researchers on ways to use the state's beetle kill trees as a fuel source and then apply the char to strengthen the forest soil and prevent erosion.
Gov. John Hickenlooper said all the dead wood in the state is contributing to wildfires that burn so hot they prevent forests from regenerating. Of the firm's coming he said "We couldn't be happier."
MONTE VISTA — With today's competition loyalty is crucial to survival.
Jack's Markets confirmed the premise with a recent study and decided it could not go it alone to establish that loyalty no matter how many rewards it generated. So it has joined the KickBack Rewards Coalition in Colorado, partnering with Pester Marketing, which operates 51 Alta Convenience stores, many of which are partnered with the Conoco and Phillips 66 brands.
Jack's customers can earn and spend points just like cash at a group of stores including Conoco and Phillips 66 stations.
"We are in a very competitive market surrounded by larger retailers with rewards programs," said Troy Plane, a third-generation company owner. "We learned that a lot of our customers were already participating in KickBack's program at Conoco and Phillips 66 locations. By joining the coalition we are able to help our loyal customers earn more discounts, prizes and other rewards. It's really a win-win for everyone."
Much of the groundwork is already established and the opportunities to earn points are more frequent and the rewards are bigger and the range greater, officials said.
The KickBack Rewards Systems was created in 2000 in Twin Falls, ID. Jack's Markets was founded by Jack Plane in 1972 and operates three stores.
GREELEY — Westside Carwash believes in helping veterans. It held a fund-raiser for Saving Our Soldiers recently where customers at the start of the wash could type in 6265 and ensure a portion of the proceeds would go to assist the veterans.
PUEBLO — Loaf 'n Jug likes to see its customers get down and dirty.
It sponsored a play in the mud event called the BIGDOGBRAG here recently where families and friends could run and play in the mud at a stadium. The chain offered a competition with a reward of a $100 gift card as the top prize and other prizes. Teams of two leap-frogged and flopped into the Loaf 'N Jug mud pit during the festivities.
Originally published in the September 2013 issue of the O&A Marketing News.
Copyright 2013 by KAL Publications Inc.
Serving the 13 Western States, the World's Largest Gasoline, Oil, Fuel, TBA and Automotive Service Market