COMMERCE CITY — The 7-Eleven chain plans to have five new stores in operation here during the next two years.
The first opened in late February as an organic-growth store. The chain built on vacant land with the expectation that it will get the business needed to sustain it.
Three additional stores are expected to open this year, with one, and possibly even two more, in the following year.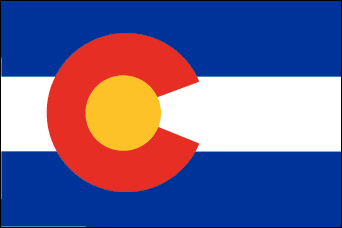 The reason the chain is so enthusiastic about Commerce City is because the city is "great to work with," said Steven Oliver, regional development director. "The leadership is pro-business and has made us feel welcomed."
City officials have worked closely with 7-Eleven for almost six years in preparation for the expansion, identifying strategic locations and addressing challenges before construction begins. The city also made the development process more efficient, assigning one point-of-contact to handle all the expansion details.
"With so many stores opening within a short time frame this focused attention from the city helps avoid costly mistakes," noted economic development manager Walter Williams.
The 7-Eleven corporation has more stores in Colorado than any other chain, although Kum & Go is mounting an aggressive campaign to try to change that.
GREENWOOD VILLAGE — Colorado-based Pester Marketing has its eye on expansion in northern New Mexico.
The firm recently acquired four convenience stores from State Oil of New Mexico. Three are in Raton and one in Springer.
Pester Marketing already owns 57 stores in Colorado, Kansas, Nebraska and New Mexico. It operates under the Alta Convenience store name.
As to the recent acquisitions, the chain pointed out its wholesale fuel subsidiary, Alta Fuels, has been supplying gasoline and diesel to those stores for three years.
"We are pleased to be a part of the Raton and Springer communities and look forward to continuing to provide high quality Conoco-branded gasoline and a variety of groceries, snacks, beverages, tobacco products, lottery tickets and other convenience items," said Rich Spresser, president and CEO of Pester Marketing.
Pester Marketing has been in business for more than fifty years. Alta Fuels, based in Alamosa, Colorado, is a major supplier of biodiesel and E-85 fuels.
DENVER — After skyrocketing early in the year, gasoline prices appear to have stabilized in the state.
The average price of a gallon of unleaded at press time was $3.52, AAA Colorado reported. In Colorado Springs it was $3.477.
It took analysts by surprise. GasBuddy had predicted that prices would increase in March and April as refineries shifted from winter to more expensive summer blends. Prices were lower at the end of March than at the start, something that had not happened in ten years.
One reason, analysts said, is that refineries shook off the problems of last year and appear to be working well now. Another is that there is not the demand as in some years because of a slow economic recovery.
But officials warned consumers couldn't count on prices staying below average. By the time the vacation season kicks in, the picture could change dramatically.
WALSH — A serial bad check artist impersonating a sheriff's deputy for credibility apparently has worn out his opportunities in Kansas convenience stores and is on the prowl in Colorado, authorities said.
Suspect Robert Helms, 45, tried but failed to cash a check recently at a store here. He allegedly flashed a fake badge and credentials and claimed to be a deputy from a non-existent county in Kansas. An alert clerk refused to conduct the transaction.
Helms is suspected of convincing other clerks in 24 Kansas cities that he was part of law enforcement in order to cash checks of varying amounts. He typically targets stores in smaller towns, such as Walsh, which is eighteen miles from the Kansas border, authorities said.
LITTLETON — The owner of a convenience store here has been arrested for allegedly selling Spice, a synthetic marijuana. The city passed an ordinance in 2011 banning sale of the fake pot.
But Brian Barzideh, 53, said kids will always find a way to get high.
"If you ban Spice, kids will get it under the table," he told an interviewer. He laid the blame on parents who don't tell their kids, 'Don't do it, son.'"
He said in the interview that occurred before his arrest that he subjected sales to the same rigid standards as regular cigarettes, watching for under-age customers and paying his fair share of city sales taxes on the product.
He said he was vigilant because "I'm a parent myself."
Oddly enough, he is in the same jail as two men accused of robbing his business and stabbing his son.
He is charged with unlawful distribution of synthetic cannabinoids and unlawful possession of marijuana with the intent to distribute, both felonies, and with unlawful possession of synthetic cannabinoid, a misdemeanor.
DENVER — What one car wash turned away, another has embraced.
Waterway Carwash is refusing to wash any Jeep Grand Cherokee from 2010 or older, citing incidents of sudden acceleration.
The manufacturer of the vehicles scoffed at the idea that there are defects that could cause injury by washing.
And recently Finish Line, which has two sites in Denver, says it will be glad to wash those vehicles. A spokesman thinks it is safe to put any Jeep through a full-service car wash.
A spokesman said, "I just don't think there is a problem."
COLORADO SPRINGS — Quick Quack Car Wash has the hearts of readers of The Gazette. They voted it the best car wash in the city in a recent survey the newspaper published called "The Best of the Springs."
One person who voted wrote, "Quick is not always good, unless it's coupled with quality. This business has both and really good customer service." Another reader said, "I love that they conserve and recycle water." That counts large as Colorado is in the midst of a severe drought causing the city to pass an ordinance restricting watering to twice a week.
Water Works Car Wash and Detail took second place in the survey and Speedy Shine Express, third.
COLORADO SPRINGS — Residents in an affluent area appear to have lost their battle to keep a convenience store out of their neighborhood.
They claimed it didn't meet their expectations of a classy business and believed the location on a residential street near a park would cause problems. They said they could have tolerated a liquor store or fast-food restaurant but "it would be unprecedented to put a twenty-four hour convenience store so close to a children's park."
After the Planning Commission recommended approval the residents took their case to the City Council. But the Council okayed the project by a unanimous vote, saying the store met all the qualifications for rezoning.
Originally published in the June 2013 issue of the O&A Marketing News.
Copyright 2013 by KAL Publications Inc.
Serving the 13 Western States, the World's Largest Gasoline, Oil, Fuel, TBA and Automotive Service Market