STERLING — The Cenex gas station here fueled a firestorm when it began selling bumper stickers resembling hunting permits that read, "Illegal Immigrant Hunting License."
The station, which is part of the Agfnity Inc., chain, had to pull the stickers from its shelves the outrage was so great on and off the internet.
The stickers had a green background with a yellow outline of the continental USA and an imprint USA.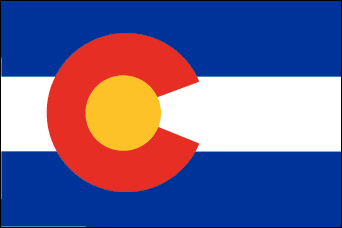 The top read, "Illegal Immigrant." Along the bottom it said, "Hunting Permit" over a note that read, "No bag limit—tagging not required."
On the sides were fake numbers that made them look like actual hunting permits.
Hundreds of people went on the internet to protest and call for the removal of the stickers. Others voiced their displeasure at the station.
Agfinity soon offered an apology on Facebook. "We at Agfinity deeply regret the concern this issue related to the bumper stickers that had been for sale in our store has raised in our community. We have removed them.
"As an organization we do not condone offensive messages of this nature."
STERLING — Colorado Retail Ventures Services LLC, based here, is expanding to Nebraska with the purchase of five convenience stores from Kugler Co. It currently has a presence in Kansas as well as Colorado.
The K-stores will be renamed Eagle Travel Stops & Convenience Stores.
For Kugler it is the end of an era. Started in 1924, the family-owned company was handed down through three generations.
The purchase price was not disclosed.
COLORADO SPRINGS — A Starbucks, maybe, but a convenience store? Not in my backyard, a bunch of residents in an affluent neighborhood complained to the Colorado Springs Planning Commission. It was all to no avail.
The planning commission approved a rezoning and concept plan for fifteen acres that would house a 7-Eleven.
The site is located in the Flying Horse development where homes range in price from $250,000 to $1 million.
The area was annexed by the city 10 years ago and contains 700 homes, a golf course, clubhouse, spa and other amenities.
The convenience store would be the first substantial commercial project there.
Residents warned of increased traffic, noise and crime and said they believed the developer told them they could look forward to a more upscale retail project. They packed City Hall to protest.
The commission not only approved the construction of the convenience store but also a blueprint for the area which would include 110,000 to 120,000 square feet of commercial and/or office space.
COLORADO SPRINGS — As gasoline prices once again edged toward four dollars a gallon, Colorado Springs motorists went to the media for an explanation.
A gallon of regular unleaded averaged $3.535 here last month, according to AAA Colorado.
Richard Schlapp wrote to Gazette columnist Barry Noreen asking why there was such a sharp rise. For example, he said at his King Soopers station the price jumped 69 cents in 35 days.
After recording a record low of $2.91 a couple of months ago, prices throughout Colorado skyrocketed in March, averaging $3.57 a gallon. That was still below the national average of $3.73.
AAA responded that some of the price increase was attributable to the required Spring switchover to a summertime blend that starts at this time of year. Increased demand and activities of speculators were also cited.
DENVER — Legislation that its proponents hoped would do an end run around the liquor store industry and put full-strength beer on convenience store shelves fell flat.
Representative Kevin Priola proposed a change in the law that would allow convenience stores to sell craft brews. He counted on the craft brewers to back it. But they didn't.
So Priola withdrew his proposal telling members of the House Business, Labor and Economic Workforce Development Committee, "I understand the craft beer folks oppose this bill, but it simply amuses me that the same companies they shut out of the market here are the same ones they currently do business with in other states."
More than 40 states allow convenience stores to sell full-strength beer, but five attempts to change the law here have failed.
DENVER — The cops ought to be able to catch this guy.
The man who robbed a Conoco had an animal paw print tattoo on the left side of his face, surveillance video revealed.
STEAMBOAT SPRINGS — He wanted a bun for his hot dog and he didn't stop screaming his head off until the cops a clerk summoned arrived.
The store had run out of buns. An apology didn't appease him.
BRECKENRIDGE — Screaming is bad enough, but an employee of a gasoline station here got a face full of hot nachos from an angry customer.
"I was totally stunned," said Cory DiPaolo, who has worked the graveyard shift at the station for 17 years. "I didn't know what to do. It totally freaked me out." He did not suffer a major injury.
Max Bigley, 20, of Dillon, was arrested in the incident.
Police said he and two friends entered the Breckenridge Gas Station just after 3 A.M. on a Sunday. One of the men exchanged words with the clerk and then Bigley allegedly threw hot nachos at the employee, spraying him with chips and hot cheese sauce. He then reportedly grabbed some items and fled without paying.
Bigley was arrested the next day after officers viewed the surveillance tape of the incident.
STEAMBOAT SPRINGS — If he had just stuck to drinking the product he was delivering to the convenience store he would not have spent the night in jail. A clerk at the store called police to report that the man who had just delivered the Pepsi load was very intoxicated.
The twenty-five-year-old delivery truck driver was arrested on suspicion of driving under the influence of alcohol.
COLORADO SPRINGS — Sometimes it's the small things that ease the heartache in the wake of a tragedy.
The Waldo Canyon fire last spring destroyed many homes but volunteers sifting through the rubble of one resident's dwelling unearthed something that a teenager who lived there found great comfort in getting back.
Amanda Nickless was handed a candle holder her dad had purchased for her at a gas station. It read:
"Amanda—Takes a stand in matters of truth—a tower of strength in crisis."
The high school senior said she lost so much but she cherishes this memento as if it were made of gold.
RIFLE — Kum & Go has built a new store on the site of its old one and an adjacent convenience store it acquired and tore down.
That brings the chain's number to four stores in Rifle and to 47 in Colorado.
The new store is spread over 3,400 square feet and features a larger product selection and energy-saving equipment.
Kum & Go is in the midst of an aggressive expansion in Colorado.
DENVER — Waterway Carwash has announced it will no longer wash certain Jeep Grand Cherokees due to safety concerns.
Any Jeep Grand Cherokees from 2010 or older are included in the ban.
Waterway says it has encountered Jeeps of that age suddenly accelerating while being washed.
"Waterway has experienced an unacceptable number of dangerous and costly accidents involving pre-2011 Jeep Cherokees," according to a company statement. "At Waterway, employee and customer safety is our main concern. Therefore we have made the decision to stop washing those vehicles."
Originally published in the April 2013 issue of the O&A Marketing News.
Copyright 2013 by KAL Publications Inc.
Serving the 13 Western States, the World's Largest Gasoline, Oil, Fuel, TBA and Automotive Service Market