LONE TREE — A U.S. bankruptcy judge granted PCF Saleco LLC a second extension to an involuntary bankruptcy petition filed by three of its suppliers.
PCF Saleco, based here, operates 78 convenience stores and gasoline stations. The extension was sought in hopes of reaching an agreement with ConocoPhillips, its gasoline supplier, which would allow the company to stablize. An earlier extension did not allow enough time to work out the details, the chain said.
PCF has handed operation of its stores in the Kansas City market over to GasMart USA, allowing the convenience stores there to begin pumping gasoline again.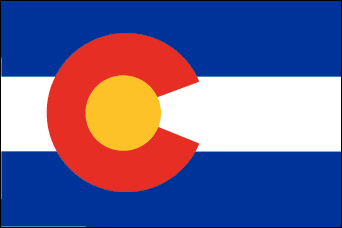 PCF Saleco purchased the 78 stores from ConocoPhillips in 2009. Claims in the involuntary bankruptcy petition put the amount owed three suppliers at more than $1.65 million.
Distributor Core-Mark International of San Francisco claims PCF Saleco owes it more than $1.64 million, with D & H Pump Service Inc., a supplier of commercial fuel systems in Albuquerque claiming $10,778 and ACM Industries, a restaurant supply company, also in Albuquerque, claiming $3,000.
RIFLE — Authorities are looking for the person who dumped large quantities of used oil into the drains of two car wash bays at the Grease Monkey Car Wash. A lot of the oil also was tracked through the parking lot.
Luckily for the town most of the oil was contained within the drains and very little polluted the town's sewer system, but it left the car wash owner with several thousands of dollars in clean-up costs. Two wash bays had to be closed for days.
Police have a description of the criminal and his vehicle and are offering up to a thousand dollars for information leading to his arrest.
AURORA — A man who was shot as he started to enter a convenience store here couldn't get inside to get help because the panicked clerk locked the door and dove for cover. So he drove to a nearby drive-in restaurant two blocks away.
The incident happened at a Conoco SunMart. Several shots were fired. Only one hit the victim who is expected to survive.
No arrests have been made. A police gang unit is investigating the incident.
COLORADO SPRINGS — Oh, did he make a wrong turn.
The driver of a semi-truck snapped three telephone poles and shut down traffic when he decided he could make a safer, wider turn by cutting through a Diamond Shamrock parking lot.
The truck snagged telephone lines and ultimately snapped the three poles. No one was injured but traffic was disrupted on the street and at the convenience store.
The driver was cited for driving off an approved truck route.
DENVER — Colorado had the lowest gasoline retail prices in the nation last month and Colorado Springs had the second lowest of any city in the nation.
While the national average held at $3.310 for a gallon of unleaded, Colorado was selling at $2.91. Colorado Springs averaged $2.815, second only to Salt Lake City for the cheapest prices. It was the lowest recorded for the past two years.
The cheapest gasoline in the state was at a station near Pueblo which sold a gallon for only $2.77.
Retail prices in Denver dropped by 9.4 cents a gallon in one week, a cent lower than at the same time in the preceding year and 32.9 cents lower than in November. The statisticians surveyed 844 stations in Denver to come up with the figure.
Gasoline prices in Colorado soared earlier in the year, stopping just short of $4 a gallon.
Large inventories and access to cheaper Canadian crude oil helped to keep prices lower in the Rocky Mountain region, according to GasBuddy.
Analysts said gasoline prices typically drop after Labor Day, but this exceeded expectations. They warned it probably wouldn't last long.
ALEXANDRIA, VA. — The National Association of Convenience Stores says in a press release that there are 1,770 convenience stores in Colorado, one for every 2,890 people. Of those 1,616 sell motor fuel amounting to 2.4 billion gallons in sales a year. The stores serve two million customers every day. An average store stocking fuel has around 1,130 customers a day. Sales totalled about $9.8 billion in 2011, the last year for which statistics were available.
DENVER — They couldn't get legislation passed in four tries to put regular beer in convenience stores, so proponents of offering better brew are trying a new tack: trying to win over one segment of the opposition by seeking legislation that will allow sales of craft beers.
The craft beer industry opposed convenience stores selling full-strength beer because they feared they would not have a place on the shelf.
Representative Kevin Priola is preparing a bill that would allow small-batch microbreweries to offer their products through convenience and grocery stores.
Priola said the state's craft beer industry has exploded and permitting these brewers access to additional outlets would help sustain its expansion.
"I'm looking at setting up a craft beer license for convenience or grocery stores to sell Colorado or regional craft brews to address the demand that the public obviously has," he said.
Colorado has 161 licensed craft breweries and more than 60 are in the planning stage. Craft beer sales increased 14 percent in the first half of 2012.
But the Colorado Licensed Beverage Association, which represents liquor stores, the main opponents of previous legislation aimed at selling full-strength beer in convenience stores and groceries, is opposed to this proposal also. Among their arguments is the belief that minors would have access to alcohol, a claim the convenience stores dismiss as ridiculous, saying they abide by strict rules about what minors can and cannot purchase.
LAKEWOOD — An owner of a lube shop here had a great idea to increase sales on a slow day of the week and it was mighty successful—until the government stepped in.
Todd Rodenburg, owner of Xpress Lube, decided to offer a discount to women who brought their cars in on Tuesday. He called it "Ladies Day Special."
He went to a professional sign shop and had a banner made up advertising the promotion and posted it at the entrance to his business.
After three weeks sales were up 17 percent on Tuesdays.
"Before I had a chance to celebrate one of my employees informed me there was someone in the lobby who wanted to see me. It was a guy from the City of Lakewood's sign enforcement office. He told me the banner was a violation of the city's sign code."
The official just gave him a warning but informed him he would be back in two days to make sure he complied, threatening a fine if he didn't remove the sign.
Down came the sign and down came the revenue.
"I could understand if the banner was badly constructed, handwritten, or otherwise poorly made. But it was professionally produced by a local company and looked good.
"Small businessmen like me have to be creative to compete," continued Rodenburg. "I am constantly asking myself how can I reduce expenses, deliver the best products and services at a competitive price? How can I expand my customer base? But when I tried I was shot down.
"As a small businessman in this economy I have enough problems to worry about," he continued. "Being hobbled by an overzealous local government that my taxes help support shouldn't be one of them."
AURORA — Convenience stores sell convenience, but when a motorist struck a pedestrian and drove her to a convenience store for help it was stretching the idea a bit much.
That's what happened here. A driver hit a fourteen-year-old girl, picked her up and drove her to the nearest convenience store. He left, but was later arrested.
The girl told police the man did not threaten her, indeed seemed concerned for her welfare, and maybe meant to take her to a hospital but veered off course.
The driver — eighteen-year-old William Elliott — faces charges of leaving the scene of an accident and other crimes.
The girl got off with just a few scrapes, but had a bizarre tale to put on her Facebook page.
LIMON — This town of less than 2,000 people is experiencing economic growth despite losing population because of its convenience stores, gasoline stations and restaurants. It's all because of location, location, location.
The town is on the main route for travelers heading east and west.
A study by Colorado State University found that gasoline retailers provide 73 percent of retail sales in Limon. Gas station/truck stop employment there is twenty-four times greater than in the rest of the state.
LONGMONT — John Agnew has opened a Breeze Thru carwash here, bringing to three in the chain he has started. Other locations are in Fort Collins, Colorado and Cheyenne, Wyoming.
There are two buildings with a full-service tunnel car wash and a three-aisle detailing facility. Both buildings are pre-engineered metal with glass and masonry infills that also incorporate a clock tower. Included is a snow melt system on about 75 percent of the paved area. An underground water reclaim system has three 3,500-gallon tanks that separate dirt and oil, so that most of the water can be reused.
There are 18 free vacuum stations. In addition to exterior washes, a deluxe package includes wiping down the car exterior, cleaning windows and vacuuming, hand waxing and carpet shampooing. The wash time goal is three minutes and detailing is done as customers wait.
On the first day open the wash serviced 700 vehicles.
Agnew is arranging for construction of a fourth Breeze Thru in Greeley with construction scheduled to begin this month and to be completed by November.
FOUNTAIN — It's become the place to go to get a little extra cash.
The Loaf 'n Jug at 7055 Alegre Dr., has been hit by robbers for the third time in a month. None of the culprits seem to be associated. It's just become a handy place to hit, probably because of its location near the interstate.
The last robber, who struck in late December, was wearing a ski cap with decorative snow flakes and a big pom-pon. He walked up to the counter with his hand in his pocket and demanded money, then fled on foot. Despite his fashionable gear police were unable to catch him.
The first stick-up occurred in late November, followed a week later by another.
GREENWOOD VILLAGE — This year all of Pester Marketing's 51 convenience stores, now operating as Farm Crest and 1st Stop, will be re-named Alta. All but ten of the stores are in Colorado, where Pester Marketing is based. The other stores are in Kansas and Nebraska.
Pester Marketing also announced an expansion of its branch distribution center in Pueblo. An in-house truck repair garage and combined warehouse and office building will be added. Alamosa, Colorado will continue to be Pester's Alta Fuels headquarters and main fuel distribution center.
The change is an effort to "capitalize on some growth opportunties for our facilities and our transportation and trucks," said Jim Sammons, president of the fuel division. He said the company's role as a store operator and one of the largest independent fuel distributors in the region give it strength.
Originally published in the February 2013 issue of the O&A Marketing News.
Copyright 2013 by KAL Publications Inc.
Serving the 13 Western States, the World's Largest Gasoline, Oil, Fuel, TBA and Automotive Service Market