COLORADO SPRINGS — The convenience store industry is booming here. First it was Kum & Go jumping into the market for the first time with seven stores planned immediately and 20 to 25 over the next five years. Now other convenience store chains are planning to increase their penetration into the Pikes Peak region, which has Colorado Springs as its hub.
The 7-Eleven, Loaf 'N Jug and Circle K chains all plan to establish new stores in areas of the region where the population is rapidly growing.
A spokesperson for 7-Eleven, which dominates the market now, said the chain will add three to four more stores this year and another five or six in 2013. It already has 50 here.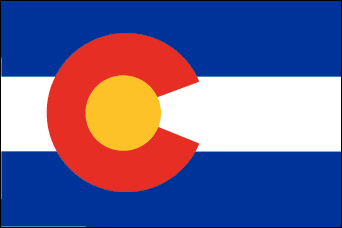 Loaf 'N Jug will add one more store on the north side, bringing its area total to 21.
Circle K, which has 20 locations, plans another on the northeast side.
A spokesman for the National Association of Convenience Stores told the Colorado Springs Gazette that won't be too many. Jeff Lenard estimates the area could accommodate 300 and everyone wants a piece of the action.
The Pikes Peak region has changed dramatically from the early seventies when most of the residents were either retired, members of the military, or in low-paying jobs. There are rising populations of young people, well-paid professionals, and the outdoor-oriented.
It has even been suggested that convenience stores could benefit from the recent passage of a Colorado law legalizing marijuana. But they won't be allowed to stock it as long as the federal government continues to outlaw the substance.
As the area has grown, expansion of c-stores has not kept up, especially in certain pockets of the city, and the chains are realizing that. As the recession looks to wind down they are stepping in to fill the gap.
Kum & Go looked around the country before deciding on a major investment in the region. Its executives felt they could compete with established chains that have let their equipment and stations age. Kum & Go's station design has larger pump areas. And it serves fresh food, cooking much of it on premises.
The 7-Eleven chain seems to have a location on every corner, but it believes such a high concentration of stores is beneficial to all. "What we have found," said spokeswoman Margaret Chabris, "is that when there are more 7-Elevens in an area people are more comfortable. They know what you have to offer. They can count on you being open. It increases sales for all the stores because people know what to expect," she told the Gazette.
The chain also has attracted capable franchisees and managers because it has a computer system that allows operators to track inventory to determine what is selling and what is not, helping them to stock the particular items and quantities to fit the needs of the area they serve. Each area is different. "In the past decade or so we have had a real laser-like focus on what the consumer wants," she said.
That's not to say that the convenience stores don't face severe challenges. More supermarkets are selling gasoline and at a big discount. Some drugstores have food aisles. Dollar stores are adding to their food inventories.
Tobacco sales are down, not only because of grim warnngs about the consequences, but also because of higher taxes on cigarettes.The state government has imposed more regulations and increased taxes almost every year.
Despite it all, the chains think the Pikes Peak region is a fertile field to tap.
COLORADO SPRINGS — Local drivers found it to be to their advantage to live in an area well-courted by the politicians this year. As one of the swing states, Colorado saw supporters of the presidential candidates doing just about everything to sway voters. One was giving away free gasoline.
The conservative group Americans for Prosperity funded a gasoline discount for two hours at an Acorn station on the southwest side of town. During that time the group subsidized part of the cost of fifteen gallons for 150 people, who paid only $1.84 a gallon. That, the group maintained, was the price of gasoline on the day President Obama was inaugurated four years ago. Now gasoline was selling for double that amount, which they attributed to the President's policies.
Many of those who accepted the offer didn't even know or care about the politics of it. But State Rep. Larry Liston, a Republican, made sure they knew the purpose, walking from car to car taking names and e-mail addresses, ostensibly so the group could notify the drivers of future events. But it was an even bet that those drivers received an increased amount of campaign literature.
The police department maintained a presence to be sure there was no fighting to get in line, but there were no incidents reported.
For those who missed out they had an even better opportunity a few weeks later— no politics involved.
As one of its promotions on entering the market for the first time, Kum & Go offered 50 motorists at three locations 12 gallons of gasoline absolutely free. Lines formed an hour before the event. Drivers didn't even have to pump the gasoline themselves. Kum & Go did the job for them, just like in the old days.
GREENWOOD VILLAGE — More than 100,000 votes were cast for President during a Show Your Support Fountain Drink Campaign staged by Pester Marketing at its 1stStop/Alta convenience stores last month.
Customers chose between a red (Republican) or blue (Democrat) cup to hold their 32-ounce drinks.
Pester Marketing operates 51 c-stores in three states: Colorado, Kansas and Nebraska. A straw poll just before the election showed Republicans with a narrow lead, with 62,256 votes to 61,716 for the Democrats. In the national election, Colorado went for Obama.
The contest was very popular and Rich Presser, president and CEO of the chain, thinks it helped encourage people to vote for real.
DENVER — Petroleum marketers in the state are worried because the growing use of alternative fuel is placing almost all of the burden on them to fund the state highway users tax fund.
Electric car drivers ride free. Operators of vehicles that burn compressed natural gas, propane or other alternative fuels pay only $70 to $125 a year for an annual decal in lieu of taxes. Those filling up with gasoline face 22 cents a gallon and vehicles that use diesel pay 20.5 cents. That encourages drivers to go the alternative route.
An effort to correct the inequity never made it out of the state House Agriculture Committee in the last session of the legislature. It called for raising the tax on alternative fuels, and the proposal appears dead for now.
State Rep. Randy Fischer (D-Fort Collins), carried the bill but even before it was killed he dropped a provision adding a new tax on all electric vehicles, believing it would spark a TABOR challenge. TABOR requires a statewide vote before new taxes can be imposed in most cases.
Opponents also pointed out it would be hard to collect taxes on electric vehicles, some of which are recharged at the driver's house. Nor would it work to tax according to miles driven each year, they said.
The current system to pay for highway construction and maintenance was established because it was considered the fairest way to pay for needed infrastructure. And it worked well for a long time. Heavier vehicles, of course, paid a greater fee and generated a lot of revenue for the state.
But businesses like UPS and some government agencies have been converting whole fleets to use compressed natural gas because the price was dropping while the gasoline price rose.
And marketers also are upset that the federal government is, in effect, funding their competition. For example, the Department of Energy gave a grant to the City of Grand Junction to build an $850,000 natural gas compression unit for quick fill-ups. That allows the city to sell at retail to increase demand. But a private operator who might want to enter the market can't compete with taxpayer subsidized installations.
The state Revenue Department isn't happy either. It estimates there are 1,127 electric cars on the road, 44 semi-electrics that also use natural gas or propane, 458 propane burners and 443 vehicles, mostly trucks, using compressed natural gas. However, that number is expected to skyrocket as the government increases its effort to get more alternative fuels in use to help the environment.
STAPLETON — A state-of-the-art car wash, using Octaform, a stay-in-place concrete forming system for the walls is being built here.
The builder, ASLAN Companies, says Octaform walls being installed on what is to be AutoWash@Stapleton provide a watertight finish.
With Octaform, ASLAN can assemble PVC walls on site and fill them with concrete. Those walls extend the life of the structure. It also means efficient shipping and eliminates the need for heavy equipment or forms, the builder said. And it produces a bright finish that reduces lighting requirements and is appealing to customers.
AutoWash@Stapleton is expected to open early in 2013.
Originally published in the December 2012 issue of the O&A Marketing News.
Copyright 2012 by KAL Publications Inc.
Serving the 13 Western States, the World's Largest Gasoline, Oil, Fuel, TBA and Automotive Service Market