DENVER — Colorado is climbing but it is back on the bottom of the nation's gasoline prices.
AAA figures available at presstime showed the price of a gallon of unleaded gasoline in this state was $3.557. That's up fifty cents from the previous month, but is the lowest in the country. The average price nationally at the same time was $3.824. Eight states were selling gasoline at more than four dollars a gallon.
In Colorado Springs the price was $3.509, up from $3.397 in the previous month, but remaining the cheapest in the state. A year ago the price in the Springs was $3.463.
A petroleum analyst for GasBuddy.com said Colorado has not suffered from supply problems affecting much of the nation.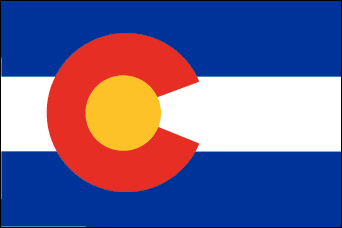 Gregg Laskoski pointed out Hurricane Isaac played havoc with refineries along the Gulf Coast, forcing a preventative shutdown to protect the facilities and their workers. A fire on the West Coast shut down a refinery in California.
Colorado should benefit from the annual switchover to cheaper blends of gasoline in the coming winter months.
DENVER — Keep it new and refreshing is Dan Rotherham's game plan.
Rotherham is director of operations at Feather Petroleum, which operates eighteen Stop 'n Save stores in Colorado.
"We strive to keep everything fresh," he said. "Customers like to come in and see something new."
In 2005 his stores made a bold move, appealing to a large Hispanic population by offering Tres Picosos breakfast burritos. The response was immediate and enthusiastic. Customers would buy a couple for breakfast and more for lunch.
In a revamp of the menu at the highest volume store Hunt Brothers pizza was added to great success. "Our main items there had been sandwiches, and now it is pizza."
Rotherham has found that streamlining the menu keeps the customers coming. After adding the pizza he did away with some items that had been around for a long time and had lost their appeal, like potato skins, replacing them with items that were easier to handle and more profitable.
He attempts to have something for all segments of the population whether it is the soccer mom, the single male or the health conscious. For the health conscious, especially the vegetarians, he highlights Tres Picosos egg, spinach and feta wrap.
Rotherham points out it is equally important to update the beverage department.
Stop 'n Save now offers a number of Hispanic beverages, including products from Jarritos and Jumex. Nectars and horchata, a drink made with almonds, rice, cinnamon, vanilla, and creamers, are quite popular. "Of course we keep year-round staples, but we offer specials during the holidays; for instance, we have a pumpkin spice-flavored creamer."
To draw in customers you also need innovative marketing techniques, he says.
Branded programs that offer fliers and signage informing consumers abut the new products help. Stop 'n Save also particpates in a pizza fund-raising campaign for schools, Cub Scouts and other groups. "We return $1.50 to $2 for a pizza every time they produce a frequent purchase deal and the campaign runs for five weeks. The whole community gets behind the initiative, so it generates sales at the stores."
He said it is not enough to be trendy and community-oriented. As a business person you have to develop products that take little effort to prepare and sell and don't produce much waste.
GREENWOOD VILLAGE — Two Pester Marketing Company executives have received the prestigious Patriot Award from the Employer Support of the Guard and Reserve for the way they treated an employee serving in the National Guard.
Rich Spresser, president and CEO, and Aaron Hackerott, vice president of sales and supply of Alta Fuels, a wholesale subsidiary of Pester, were nominated by employee Amberly Martin, a pricing and customer service representative for Alta Fuels.
Martin, an airman first class in the 140th maintenance squadron of the Air Force National Guard, had no sooner been hired by Alta than she was deployed for a month of training. After that she had to report to the Guard one week per month to conduct operations readiness inspection.
Her employer supported her all the way, she said.
In turn, she received high grades for her on-the-job performance. The two executives said she is of great value to the company for her strong work ethic and her ability to fit in. "Amberly has been a real asset," said Hackerott.
Spresser added, "When we first interviewed her it was obvious she could do the job and fit in well."
The Employer Support of the Guard and Reserve is a Department of Defense agency that works to develop and promote a culture in which all American employers support and value the military service of their employees.
Pester Marketing owns convenience stores branded as Alta Convenience, 1st Stop and Farm Crest Milk in Colorado, Kansas and Nebraska. Its wholesale subsidiary, Alta Fuels of Alamosa Co., is a major blender and supplier of bio-fuels.
COLORADO SPRINGS — PDI Enterprises and PriceAdvantage have joined forces to provide an automated interface that provides their customers a near real-time export of fuel volume.
PDI near real time volume exports into PriceAdvantage analysis provides fuel analysts with immediate information as to the quantity of gallons sold versus targets set. That allows convenience store and gas station owners to make immediate corrections to their fuel pricing strategy.
A spokesman for PriceAdvantage said PDI has the "most accurate data integrity in the industry."
PriceAdvantage is a division of Skyline Products Inc.
LOVELAND — If customers of Speedy Sparkle Car Wash are too busy, or just too darn lazy to go in they can now have a valet pick up their cars for a detail and return it.
The service costs only a little bit more and has been greeted with an enthusiastic response from customers.
Speedy Sparkle is locally owned and works to be environmentally friendly.
It values customer satisfaction so much that within three days a customer who is dissatisfied with his full or deluxe wash for any reason may return the vehicle for a free exterior wash.
The company sponsors a Happy Birthday Club. Members get a free basic wash and a Wonder Wafer during the month of their birthday and a two dollar discount coupon for the next full or deluxe service wash.
The company fund-raising program allows a consumer to receive a car wash as a reward for supporting an organization and the organization will earn $7.50 of every $14.95 basic car wash voucher sold.
GRAND JUNCTION — Splish Splash Car Wash, the largest car wash tunnel in Colorado, has gotten bigger.
New pumps power a new mud blaster which uses 400 gallons of recycled water per minute. New awnings were an attempt to help customers suffering from a record number of days of record heat last summer.
PUEBLO — If you're going to rob a store you shouldn't stop off at a nearby business to flirt with a clerk. She might remember you, especially if you left your calling card.
That's what happened here recently, resulting in the arrest of 22-year-old Weston Wilcox.
The Unmentionable, a store across the street from the Loaf 'n Jug on Santa Fe Dr., called 911 to report an attempted robbery. A man had walked into the store and told the employee to give him all the money on hand. When the clerk refused the man left.
The description of the thwarted robber registered with a clerk at the Loaf 'n Jug. She told authorities that a short time before a customer who looked like that was flirting with her and even left his business card with his phone number so she could call him and arrange for a date.
A female cop made the call and set up a meeting at a deli. When the suspect pulled into the parking lot he was met with handcuffs instead of romance.
Originally published in the October 2012 issue of the O&A Marketing News.
Copyright 2012 by KAL Publications Inc.
Serving the 13 Western States, the World's Largest Gasoline, Oil, Fuel, TBA and Automotive Service Market