DENVER — The Colorado Legislature has taken steps to ensure that taxpayer funds will not be used to compete against privately-funded fuel retailers.
A bill already passed by the House codifies in Colorado statutes federal laws prohibiting commercialization on interstate highways, then goes on to bar the sale of motor fuels from any taxpayer subsidized property or from contracting with a private entity to do it.
The Colorado Wyoming Petroleum Marketers Association, which supported the bill, called the tactic unfair competition. "No legitimate private entity will ever be able to compete against taxpayer-subsidized public/private partnerships," said the association's spokesman Grier Bailey.
The move was triggered by the rise of public/private partnerships formed to construct a pipe system on public property subsidized by taxes that would allow sale of alternative fuels, particularly natural gas, by private companies.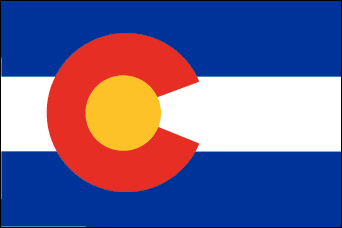 Bailey alleged that — if allowed to go unchecked — the practice would slow the growth of natural gas and electric fueling stations because of the benefits some retailers would glean from having access to tax-free property.
In effect, he said it would be asking private retailers who pay vast amounts of taxes and who don't have such an advantage to compete against themselves.
It also would reduce the amount of money local governments and school districts get from taxes because the government partner will own the compressor station and the property on which the retail pump is situated, he said.
The bill is headed for the Senate where a fight is expcted, spearheaded by environmentalists and cities and counties with an interest in such projects.
DENVER — In other legislative news, the state Senate Transportation Committee has approved a bill aimed at making it easier for convenience stores, garages and groceries to provide places for electric and compressed natural gas vehicles to get fuel.
HB1258 enables businesses to set up refueling stations without being classified as sellers of natural gas and electricity, which are regulated by the Public Utilities Commission.
It cuts a lot of red tape and will encourage more retailers to provide those stations, supporters of the bill say.
The House already passed the bill on a unanimous vote.
LITTLETON — S & S Fuels, headquartered here, has acquired the assets of City Stop Inc., and its affiliates in the metropolitan Las Vegas area.
The City Stop chain was founded in the Las Vegas valley by Bruce Familian and Jon Athey in 1998 and has eleven convenience stores strategically placed on high visibility corner lots along high traffic corridors and cross streets close to major highways and thoroughfares.
Ahead of their time, Familian and Athey designed their stores to be large: an average of 3500 square feet on an average lot of 1.25 acres.
Each store offers multiple services, such as car washes, groceries, gaming units and postal outlets. They also boast alliances with top fast-food chains such as Jack in the Box and Domino's Pizza.
S & S gets all the land under nine of the stores and leaseholds for the other two. Gasoline will be rebranded to Sinclair. The c-stores will operate under the 7-Eleven brand.
Preet Puri, principal owner of S & S, is excited about the deal. He called City Stop a "first-class operation in all aspects. It has prime real estate, fantastic stores, solid financials and a skilled and devoted management team and employees, from the store level on up, all of whom we hope to retain. We're delighted to enter the Las Vegas market with such a strategically placed and strong portfolio."
As for Familian, he said, "I'm pleased to place my company in such capable hands."
BOULDER — Smoker Friendly International broke ground recently on a 2.21-acre site where it will build its new corporate headquarters.
Located in the Gunbarrel Technical Center, it will house both the corporate office and warehouse for Smoker Friendly, the Cigarette Store Corp., and Gasamat Oil Corp.
The time was ripe because the company needed more space, its lease is expiring, and it's a buyer's market, executives said.
Terry Gallagher, whose family owns the business, said they wanted to stay in Boulder because their roots go back in the area to the late 1800s.
Other amenities the facility will house are a 573-square-foot humidor, a state-of-the-art gym and workout area, kitchen, lounge and large patio for parties and other events.
COLORADO SPRINGS — A local woman was astonished when she reluctantly answered the doorbell at 2:15 A.M. and found a three-year-old boy covered in snow and sleet and clutching a plastic bag of his belongings.
"Help me. I'm cold. He told me I had to leave," Traci Gilbert quoted the boy as saying.
He had been accidentally abducted from a 7-Eleven by a car thief after his father left the motor running to keep him warm while he darted into the store to make a purchase. When the father returned the car was long gone.
Meanwhile, the thief realized he had a passenger. He drove a few blocks, parked and let the boy out with what he apparently thought would be enough survival gear.
Clutching his little bag with a container of soy milk, a sippy cup, two diapers, wipes and pajama bottoms, the toddler climbed fourteen slick steps to ring the doorbell of Gilbert's duplex.
Gilbert didn't want to answer the doorbell in the middle of the night, but when she peeked out and saw nothing, something made her go out of character and she opened the door. Still she noticed nothing until a small voice called out to her. When she looked down she was totally shocked.
She whisked him into the house and asked his name. He told her, but she couldn't make it out.
When the boy said the man told him he had to leave she feared his father had abandoned him, but he seemed well cared for, so she warmed him up and sent him out with her adult son in the car to hunt for his house. While they were looking her son spotted a police officer, who was searching for the child, waved him over, and the boy was reunited with his family.
Gilbert said she doesn't blame the father too much. But as for the car thief, even though he didn't harm the child, "He put a three-year-old out in the snow."
And she thinks the toddler is a hero for "being able to get help and stay calm." She said the boy didn't cry once, but said he really wanted his daddy back.
DENVER — The Colorado State Land Board finally awarded a contract to ConocoPhillips to access some prime oil and gas mineral rights. The Board had delayed the vote after it heard another state agency contend that ConocoPhillips had failed to pay millions of dollars to reimburse the state for cleanup of contamination from leaking fuel storage tanks at its gasoline stations.
The Board had been poised to lease the company more than 21,000 acres of mineral rights under the old Lowry bombing range east of Denver when it became aware of the $70.7 million lawsuit filed by the Division of Oil and Public Safety, a division of the Department of Labor.
That is the amount the division claims the state gave ConocoPhillips for cleanup through the Colorado Petroleum Storage Tank Fund, money set aside specifically for cleanup purposes, so oil companies don't have to take the brunt of the expense.
The work was done at one hundred-thirteen locations ConocoPhillips owned and at another two hundred forty-one it had previously owned.
ConocoPhillips got that money at the same time it was seeking reimbursement from its insurers, the suit states, thus "profiting from polluting soil and water."
ConocoPhillips said it didn't expect to receive any money for the cleanup from the state. But the suit claimed the firm didn't bother to report to the state the $286 million settlement it received from the insurance company later.
ConocoPhillips was in hot competition for the lease of mineral rights. The state's Niobrara oil field could produce more than one billion barrels of oil by some estimates.
In deciding to award the contract to Conoco, for which it will receive $137 million upfront and 20 percent royalty payments on the value of what it produces, the Board said it had decided the dispute over cleanup reimbursement was a separate issue.
"The lawsuit revolves around money, how much money the company owes the state and that's different from a long-term contract to drill for oil and gas and remediate the land that's disturbed," said Mike King, executive director of the Colorado Department of Natural Resources, which earlier asked for a delay on the vote.
He said he had determined that the cleanup the oil company had completed at the gasoline stations was "done to the highest environmental standards."
And he is convinced that "ConocoPhillips is a good partner for the state in this instance."
The $137 million represents a record deal for the Board. Experts think the total value of the lease could be worth $500 million, money desperately needed for education.
COLORADO SPRINGS — Thirty-eight years ago Denny Lauer sold gasoline for fifty cents a gallon at his downtown Texaco station. Now gasoline is nearly four dollars a gallon, and Lauer is calling it quits.
He stopped selling gasoline six years ago because the profit was gone and began concentrating on selling and repairing used cars. The building itself has fallen into disrepair and Lauer is tired of working in the winter. He gave it to the YMCA, which plans to raze it to build a bigger facility.
The station had one of the last full-service pumps at the time it stopped selling gasoline in 2006.
Lauer said he still has a good customer base, although it is smaller than when he sold gasoline. He said he valued the friendships he made through the business.
He was born in Minnesota but came to Colorado Springs as a tank driver in the Army at Fort Carson. After leaving the service he worked for five years at a Texaco station on the south side, then went into business for himself, buying a Gulf Oil Station which he ran for several years. He purchased the present station across from Palmer High School from John Senter in 1974.
Many students bought their candy and soda from him. Later they returned as motorists.
As the city changed, the spot became somewhat dangerous. One morning he came to work and found bullet holes in the windows of the station following a gun battle in the nearby park the night before.
"It's been a pretty good thirty-eight-year ride," Laurer told The Gazette. "I have learned that customers want and need to be well taken care of and it bothers me that I may be abandoning people who need help.
"There aren't many places left where you can get air in your tires, the oil checked and wiper blades replaced without a big charge. We still do a lot of those free services. At most other garages they will generate a work order and you have to pay an hourly rate. I am sad to see it end."
FORT COLLINS — It is the battle of the convenience stores for a footing on the corner.
Ron Miller owns the c-store next to a gasoline station that is about to turn into a competing convenience store.
A city hearing officer has approved an application to demolish the U Pump It gas station and replace it with a 7-Eleven. In the past, the station had stuck to gasoline and Miller to convenience items and washing cars: no pumps.
Miller is considering appealing the decision to the city council, but if that fails he may raze the car wash and install gasoline pumps to beat the competition from the 7-Eleven, which has no plans to sell fuel.
"It may be the only way to salvage my investment," he says.
Ironically, he once had a 7-Eleven in his building until a few years ago when he said the chain tried to renew its lease at a less than acceptable rate. Miller took over the building, renamed the store The C-Store, hired 7-Eleven's manager, and has been doing well ever since.
If he decides to stop selling gasoline, both businesses and the people who live there will suffer, he said. "People will have to drive farther to get gas and pay more."
He said he has approached 7-Eleven about some sort of compromise but talks have not gotten anywhere.
Originally published in the June 2012 issue of the O&A Marketing News.
Copyright 2012 by KAL Publications Inc.
Serving the 13 Western States, the World's Largest Gasoline, Oil, Fuel, TBA and Automotive Service Market