COLORADO SPRINGS — Kum & Go is planning a much bigger presence here than anticipated.
The Des Moines, IA.-based convenience store chain announced it will build 20 to 25 stores in the next five years in the Pikes Peak region, which has Colorado Springs as its core.
Most residents are thrilled, but not all. A proposed store across from Sand Creek High School has parents concerned about the increased traffic and the sale of beer and tobacco so near the school. Plans are still in the early stages and city officials said they will take input from nearby residents.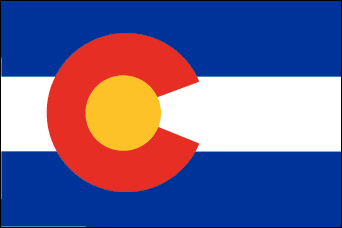 Construction will begin on the first Kum & Go this month in a shopping center on Colorado Springs north side. Completion is expected by June.
Kum & Go expects to break ground this year on a store in the northeast section of I-25 and Interquest Parkway and on the far north side.
Kyle J. Krause, president and CEO of Kum & Go, said the chain was attracted by the potential for growth. The Pikes Peak region was selected for expansion from 85 metro areas in 16 states considered.
"We also were impressed by the strong sense of family and core values that clearly resonates throughout this area," Krause said. "Whenever we visited Colorado Springs the friendliness of the local residents as well as the professionalism of business leaders and elected officials was visible to us from day one."
The corporation faces strong competition from 7-Eleven, which operates 50 c-stores in the area as well as from numerous other chains. But its leaders say it offers more to the public. The stores will have larger facilities: about 5,000 square feet compared with 2,500 to 3,000 square feet in the other chain stores. The structures will sit on 1.5 acre-sites, providing more room for motorists.
Officials also say they have a greater variety of store products and foods. Fresh foods made in the store kitchens will include pizza, deli sandwiches and cookies.
The chain also takes into account the environment in the construction of its stores. Construction materials include recycled steel. Skylights provide natural lighting, and the refrigeration is energy efficient. Material will come from local companies when possible.
Kum & Go currently has 39 stores in Colorado, mainly in smaller cities. All the stores are owned by the corporation, unlike 7-Eleven which has been moving rapidly toward franchises in the state.
COLORADO SPRINGS — Walgreens is entering the competition for the driver's dollar here. It plans to install several electric vehicle charging stations.
The stations will be on the north, south and east sides of town, close to or in shopping centers so that motorists can eat, shop or see a movie while their vehicles charge.
The project is part of the Illinois corporation's goal of building eight hundred charging stations around the country.
DENVER — Gasoline prices didn't deter the state's residents from traveling over the holidays.
According to AAA Colorado, travel was up two percent from last year despite gas costing 27 cents more than the previous year.
Since then, however, prices have dropped dramatically. At mid-month in January the street price of a gallon of unleaded was about $2.93. It had sat at more than $3 for much of 2011. The highest price point came in July 2008, hitting $3.983.
DENVER — Convenience stores have a new cost to consider this year. The state's minimum wage rose to $7.64, an increase of 28 cents.
Colorado is one of eight states that tie the minimum wage to inflation.
GRAND JUNCTION — Feather Petroleum, which operates Shop 'n Save, is celebrating 35 years in business.
Feather Petroleum opened its first store here in 1977. It has been family-owned since it was founded by Larry Feather, Stan Medsker and Andy Smith. Today there are 17 stores in 10 counties in Colorado.
Larry retired in 2004 after serving as president for 27 years. Second-generationers Kent Frieling and Kathy Schoenfeld took the helm and are still at it.
The company employs more than 150 people and attributes its longevity to its "talented and dedicated management team, office staff, store managers and employees."
Shop 'n Save was the first convenience store in Grand Junction to offer groceries.
The stores aim to provide the latest in convenience. They offer pay-at-the pump, in-store scanning for speed and price accuracy, a gift card program, prepaid phones, cellular phones, pizza, subs, breakfast sandwiches and car washes.
At some stores there are drive-through windows.
Extreme cleanliness and superb customer service are day-to-day goals.
STEAMBOAT SPRINGS — The 1930s-era gas station in Oak Creek has been designated a Routt County Historic Place.
The station, at 13 E. Main, was not the first gasoline station in Oak Creek, but it was one of the few to survive the re-routing of Oak Creek's main thoroughfare.
The Historical Society of Oak Creek bought the property from the Colorado Housing and Finance Authority for $60,000.
The station, built in 1936, went through several owners and changes in branded gasoline. More than forty years before it was built a three-room log house stood there before there even was a town. The house was demolished in 1934.
Martin Myers bought the lot in 1936 and persuaded Spud Branson to design and build the service station with its then ultra-modern fourteen-foot canopy. The gas station stopped operating long ago, but it is still looked on with pride by the town residents.
COLORADO SPRINGS — If the convenience store clerk was sleepy when he went outside to perform his mundane task at 4 a.m., he woke up fast when the bullets started flying.
He was sweeping the parking lot of the 7-Eleven when a man inside a dark maroon sedan pointed a gun at him and fired several shots.
Fortunately his aim was off and the clerk was not hit by bullets, but he suffered injuries from flying glass when he fled inside and the store window was shattered. He was treated at the scene. The assailant has not been apprehended.
DENVER — Police here had better luck at catching two brothers suspected of shooting a Lakewood woman in the face as she manned a 7-Eleven store.
Rodney Mitchell, 17, and his brother Dartanian Mitchell, 33, allegedly entered the store in the late afternoon and put a candy bar on the checkout counter. When the clerk opened the cash drawer to make change the two jumped over the counter and waved BB guns at her. One of the brothers is accused of shooting her in the face when she tried to reason with him.
The pair cleaned out the register and continued to fire at the woman as she fled.
The brothers were later arrested in the parking lot of a video store.
They are suspected of robbing several other Denver stores in a ten-day spree.
COLORADO SPRINGS — It's becoming dangerous to be in the front of a convenience store when a car pulls into the parking lot.
A driver accidently crashed into a 7-Eleven in the early morning hours recently, causing substantial damage to the store.
No one in the store was injured but a passenger in the vehicle was seriously hurt.
Officers arrested 35-year-old Kimberly Sandoval on charges of vehicular assault, aggravated driving under restraint, and DUI.
Lately there has been a rash of cars barreling into convenience stores.
Three men used a truck to crash through a store in an attempt to steal an ATM.
A drunk driver crashed into another store at 5:30 a.m. and a teenaged girl mistook the accelerator for the brake and drove right through the front entrance of yet another store.
Originally published in the February 2012 issue of the O&A Marketing News.
Copyright 2012 by KAL Publications Inc.
Serving the 13 Western States, the World's Largest Gasoline, Oil, Fuel, TBA and Automotive Service Market