COLORADO SPRINGS — Kum & Go is poised to challenge 7-Eleven's dominance here.
If all its plans come to fruition, the chain would soon become a big presence in the city, according to proposals before the city's planning commission.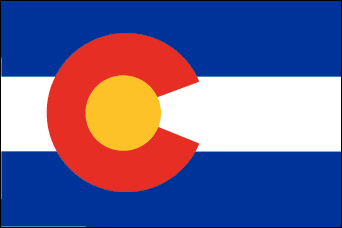 City officials already have given a green light to a store that would be part of the Village Marketplace retail center on the northeast side of town. Under review are proposals for four other stores in strategic areas of the city where there has been recent sustained growth. Each store would occupy about 5,000 square feet.
A fifth store is planned for a site in Monument, north of Colorado Springs, where there is a burgeoning population. The town's board of trustees is expected to act on the proposal this month.
The West Des Moines, Iowa-based chain reportedly is also looking at two other sites in Colorado Springs but has not submitted proposals to government authorities yet.
Kum & Go is playing it close to the vest, saying they did not want to share their plans with competitors but, speaking in general terms, Catherine Huggins, spokesperson for the chain, said, "Kum & Go is a growing company. We are looking at numerous sites in numerous areas."
Although it is the nation's fifth largest company-operated convenience store chain with more than 400 stores in 11 states, it has stuck mainly to smaller cities in Colorado, leaving the big cities to giants like 7-Eleven, which has 50 stores in the metropolitan Colorado Springs area alone. That may be about to change.
Real estate Broker Jay Carlson told the Gazette he expects the chain to fill a niche in areas that are currently underserved. He said also many existing convenience store structures are aging, the pumps are too close together and customers likely will appreciate a fresh approach. "I think people are looking for something more attractive and easier to get around in," he said.
GRAND JUNCTION — It was being proclaimed the largest car wash in Colorado prior to its opening this month.
The Splish Splash Car Wash has a conveyor belt estimated to be the longest in the state at 220 feet. The business will offer free vacuuming, mat cleaners and air, said Brett Meinberg, president of the parent company, Car Wash Express.
The construction cost was estimated at nearly $4.5 million. The wash is located at the juncture of two major highways.
DENVER — Following pressure levied at a public hearing in September, the State Board of Health has adopted a resolution calling for the R. J. Reynolds Company to stop selling the dissolvable tobacco products some call an invitation to juveniles to become addicted.
But the tobacco firm, which is using Colorado as one of two test markets, responded it has no intention of calling a halt to the sale of the product under the well-known Camel brand..
"Camel dissolvables are smokeless tobacco products. They are not candy or mints as some have erroneously described them," said company spokesman Richard Smith. "They are sold under age restrictions and are taxed at the same rate as other smokeless tobacco products."
But the State Board statement said, "Teenagers may be attracted to the flavoring and discreet nature of the products." They are produced in the form of orbs, sticks, or strips and melt in the mouth.
They are sold in convenience stores and other retail outlets throughout the state.
The Federal Drug Administration is trying to determine if they fall under new tobacco regulation powers set by Congress in 2009.
LITTLETON — Creative marketing and a host of benefit car washes have enabled two Kwik Car Washes to ride out the economic storm and build the community support they need to stay in business.
Aaron Green opened his first exterior express car wash in 2005 in an urban redevelopment area in Littleton that has since attracted numerous traffic-generating businesses. He followed that with one in Parker, rubbing elbows with a lot of competitors attracted by a residential building boom that looked to be unstoppable. Now it is practically a dead zone.
So Green thought he had to take a chance to increase business by hosting car wash events for various civic and charitable groups twice a month in the summer. Fifty percent of the take during the Saturday hours they are staged goes to the benefit group. The group's members are allowed to vacuum customer cars for tips to add to the tally.
A lively group of young people promoting their cause beckons drivers in from busy streets adjoining the car wash. The advertising they do is better than a billboard, Green said. And conspicuous signage is restricted there anyway.
During the fall, winter and early spring months groups can raise money by selling tickets for the $10.00 Gold Wash. A leader of the group can get a package of tickets imprinted with the group's logo for members to sell. The leader returns five dollars for each sold ticket to Kwik Car Wash after thirty days.
Green admits he barely breaks even on such events but he benefits later because first-time customers supporting the benefit group return — as do individual members of the group.
In the fall, Kwik Car Wash sponsored a local high school by holding a Frisbee tossing competition at a Friday night football game with free car washes for the winners.
Green has implemented other marketing strategies. There is an early bird discount before 9 a.m., thirty-day unlimited washes for any level of wash, and bulk ticket and family ticket packages which can reduce the cost of a luxury wash to as low as seven dollars.
Drivers receive a dashboard towel, lollipops for their kids, a biscuit for the family dog and free access to powerful vacuums after exiting the wash tunnels.
At the Littleton location there is special pricing for fleet accounts with the purchase of unlimited wash cards or a minimum of 24 washes per account. "This plays a large role in wash volume at this location where the surroundings are not so pretty — largely industrial, in fact," said spokesperson Megan Arnold. "We currently have accounts with the city, the sheriff's office and a couple of local landscaping companies."
At least two attendants are on duty, one operating a MicroLogic point-of-sale system to enter the driver's selection and collect payment, and the other doing some prepping and guiding drivers onto the conveyor. When traffic is heavy staff is increased.
DENVER — Waterway Car Wash gave away free car washes and discounted gasoline to veterans and active duty military on Veteran's Day.
And it was made easy. All recipients had to do to get the free wash and ten cents off a gallon of gasoline was to mention their status to the staff.
"We are proud of those who give so much and that is why we participate in Grace for Vets year after year," said Mike Schlote, Denver managing partner.
AURORA — Under the leadership of Xpress Lube owner Don Leeder, a group of businessmen turned a disaster for one woman into a thing of joy.
Jovan Williams's Jeep was stolen. Two weeks later she happened to be at a restaurant where she saw her vehicle and a man getting into it. She rushed outside to confront him and called 911, but he got away.
Soon after, Aurora police found the vehicle but it was a mess. Out of spite the thief had put soda in the gas tank, broken off every part he could and had even taken a key and scratched the "B" word across the hood.
When Williams brought her Jeep into Leeder's Xpress Lube and Leeder saw the condition it was in and how much it would cost to fix it, "I knew I had to do something to help her."
He knew he couldn't do it on his own. He made twelve phone calls to other shops and 10 owners jumped in to help. They worked non-stop for two weeks.
It was a bumper-to-bumper overhaul: new tires, new windshield, a paint job, and everything under the hood that needed replacement was replaced. There was even an anti-theft device, a new car seat for her son, and a personalized license plate installed.
Williams, whose husband said she had been devastated by the damage, couldn't speak when she first saw her dazzling Jeep. Then she hugged Leeder, who told her it was a joint effort. Williams told Channel 9 News the kindness of the strangers who helped her far outweighed the evil perpetrated by the thief.
As for Leeder, he was "blown away" by the generosity of his fellow businessmen. Those who helped rebuild the Jeep were: O'Reilly's Auto Parts, Wheel & Tire Autosports, Preferred Glass, 4 Wheel Parts, My Body Man, Bubbles Car Wash, Seven Hills at Veterinary Center (donator of the car seat), Midas, Victor, and two Texaco Xpress Lubes.
LITTLETON — Bears Car Wash has launched a mobile web/app for its customers.
The car wash and detail center offers exclusive specials through the text-messaging feature, which it says is a first for any metro car wash center. It can be accessed through a personal computer or a phone browser.
DENVER — Did she think she was a vampire or was it a more deadly game she was playing that day at the convenience store?
Authorities don't know but they have arrested a woman, Emi Leyonia Coleman, 30, on charges of biting two people on the neck.
According to the police report she walked into the Barn Store, located at 4650 Tower Road here, walked up to a customer, grabbed him and bit him on the neck. She then approached the clerk and asked her for a hug. As she hadn't seen the first attack and as she was a semi-regular customer she leaned over. She bit her in the neck.
GREELEY — A man was so angered by the products Sherry's Store was selling that he took it out on the merchandise.
He smashed a display case of glass pipes and destroyed every pipe in it.
He told the astonished clerk the pipes were "ruining peoples' lives." He explained that his stepbrother became addicted to meth after using similar pipes.
He didn't care that it is legal in Colorado to sell the pipes to juveniles.
He was later arrested for criminal mischief and has been banned from the store.
GRAND JUNCTION — It wasn't hard to track down the man who robbed a convenience store here. He didn't bother with a mask — or anything else.
Police said 32-year-old Leslie Lincoln Lind was nude except for his socks.
He is free on bond.It is assumed he walked out of the police station clothed.
Originally published in the December 2011 issue of the O&A Marketing News.
Copyright 2011 by KAL Publications Inc.
Serving the 13 Western States, the World's Largest Gasoline, Oil, Fuel, TBA and Automotive Service Market