DENVER — Anti-tobacco activists are trying to get a new product off the shelves of Colorado convenience stores where it is being test-marketed.
Critics warned the Colorado State Board of Health at a hearing on the subject that dissolvable tobacco, sold in the form of mints and strips, will appeal to the vulnerable teenage group, both because it is cheap — $2.50 a pack versus $5 a pack of cigarettes — and may be perceived as harmless. They will attract attention because they are sold under the well-known Camel brand.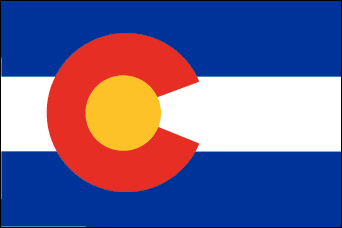 But defenders, including the R. J. Reynolds Tobacco Co., which is marketing the product, and a university professor say the sale is being regulated under the same age restrictions and health warnings as regular tobacco. It is targeting adults who want a nicotine kick in cigarette prohibited areas. "What you want, when you want, where you want," is the slogan dominating the advertising campaign.
The melt-in-your-mouth tobacco comes in the form of orbs, strips and sticks. They produce no smoke, and, unlike smokeless tobacco, you don't have to spit to use them.
The Board was pressured to hold a quick hearing against the new product by those who want the state to take action. The hearing was scheduled for two hours and lasted almost four as twenty speakers came forth.
Among them was Dr. Chris Urbina, executive director of the Colorado Department of Public Health, who said the product clearly targets youth with its candy-like appearance. He believes there is no safe level of tobacco use.
On the other side was Brad Rodu, a University of Louisville professor, who lauded the tobacco company for its attempt to reduce the harm caused by tobacco.
"You have a major manufacturer offering products that are ninety-eight percent safer than cigarettes," he told the Board. "It is important that the Board hear that perspective as opposed to others whose sole objective is the prohibition of all tobacco products."
A man who sampled the product at a beer festival recently told a TV reporter it had a weak Listerine breath strip taste with a cigarette undertone.
R.J. Reynolds Spokesman Richard Smith told the Board in an era of more and more smoking bans and less acceptance of the habit the industry had to come up with an acceptable form of enjoying tobacco without offending non-smokers.
With his product, he said, "There is no second-hand smoke, no spitting and no cigarette butt litter."
The U.S. Food and Drug Administration is conducting a review of dissolvables but its report is not due out until March 2012, so promoters of a ban urged the Colorado Board of Health to act now "before the damage is done."
The Board agreed at the close of the hearing that it needed to draft some sort of resolution but seemed divided as to how strong it should be. Some members wanted a halt to the market test and a ban on sale of dissolvable tobacco across the state. Others balked, saying that would be overstepping because the products are not illegal.
Testing began last spring. Dissolvables have been sold at convenience stores and smoke shops in seventeen counties around the state.
DENVER — In the last year, the state's "lottery police" have caught twenty-two convenience store and other retail clerks who handle ticket sales trying to steal the winnings from customers.
Undercover operations have been conducted at 500 of Colorado's 3,000 lottery retailers so far. More are promised.
Posing as customers the investigators go into the store with a fake lottery ticket programmed into computers by the state to read it is worth more than $500. They ask the clerk to check to see if they have won and wander off pretending to be shopping. Twenty-four times a clerk has said no when it was clear that the ticket was a winner.
Then the investigators lie in wait at the state lottery office in Pueblo for the clerk to show up and attempt to claim the prize. Only twice did it fail to happen. No crime is committed until the claimant signs an affadavit that the ticket belongs to him or her.
Some of the tickets show winnings of up to $10,000. That high a prize forces the culprit to redeem it at the state lottery office in Pueblo. In one case where a clerk at a Farmcrest store was confronted while trying to claim the winnings she first denied trying to cheat, saying she found it discarded in the trash and rechecked it. But when the investigator informed her he was the one who presented it to her for checking she admitted she "saw an opportunity and took it."
She was somewhat relieved when told it was a test. "Oh, it was just a good person test," she said. "I guess I failed." Then she was informed it was a felony and she would be charged.
Investigators believe the crooks planned in advance to take advantage if the opportunity arose and calculated a way to do it. There is no way for clerks not to know a ticket is a winner, they said as the computer would spit out congratulations, "You are a winner."
Officials partly blame customers who fail to sign their tickets and do not pay close attention as clerks check them.
GRAND JUNCTION — Two compressed natural gas stations opened in western Colorado recently, marking the completion of an alternative fuel corridor to the West Coast.
A CNG fueling station opened in Grand Junction. There is a slow fill side for large vehicles like buses and trash trucks and a fast fill side for passenger vehicles.
Another CNG station is operating in Rifle.
At the grand opening of the one in Grand Junction, Governor John Hickenlooper spoke at the ribbon cutting and a caravan of vehicles traveled from Rifle to Grand Junction to be the first official public customers.
Motorists will now be able to drive from Denver to Los Angeles in CNG-fueled vehicles.
COLORADO SPRINGS — They heaved and they ho'ed but these thieves lost the battle to steal an ATM machine from a convenience store here.
Surveillance cameras depict a mighty struggle. They show that the front door of the Valero Corner Store had been pried open with a large tool, possibly a spud bar. The burglars were shown attempting to pull the ATM from the store with a chain attached to a pickup truck. Broken glass littered the ground and the ATM was damaged but remained in its spot as police raced to the scene.
The thieves got away but had nothing to show for their night's work, save sore backs.
LOVELAND — Speedy Sparkle Car Wash has launched a multi-pronged effort to get and keep customers in a bad economy.
Within three days of getting service a dissatisfied customer can return for a free external wash for any reason.
New wash customers are invited to join a "happy birthday" club entitling them to receive a free car wash in the month of their birthday and to receive a two-dollar coupon good for the next visit.
For those who don't know what to give a friend or relative at Christmas, Speedy Sparkle has just the thing: a gift card for washing or detailing and 20% off the purchase price.
Organizations interested in fund-raising will earn seven dollars of every $13.95 basic wash voucher sold in support of their cause.
Originally published in the October 2011 issue of the O&A Marketing News.
Copyright 2011 by KAL Publications Inc.
Serving the 13 Western States, the World's Largest Gasoline, Oil, Fuel, TBA and Automotive Service Market