COLORADO SPRINGS — Locating a convenience store downtown has its advantages, among them plenty of pedestrian traffic, but it also presents a unique set of problems as Russ Mallery discovered after opening his 7-Eleven on a busy corner last December.
Mallery said homeless people have adopted the benches in front of his store as a popular roosting place to ask for money from passersby.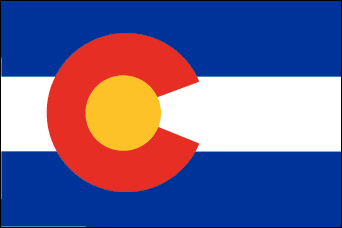 "It doesn't bother the men so much as it does women who, when they see five or six panhandlers, tend to scurry on by as fast as possible," he said.
Downtown has quite a few bars and one night a brawl between patrons of a nearby establishment resulted in his window being shattered which cost $6,000 to repair. On New Year's Eve a woman vomited inside his store, forcing him to throw out $900 worth of products.
Although he isn't hitting the numbers he projected yet he said his store is making money. It has no competitors and stocks products no longer available after the last drugstore and grocery in the area closed down. Women keep asking him to stock pantyhose and he will probably fulfill that request soon. He also is considering adding flowers and greeting cards.
"The store has made a positive impact on the downtown community," Mallery said. "I think people really enjoy that it's there."
DENVER — Gasoline street prices in Colorado have continued to go down to the relief of the populace.
The average price of regular in the Denver area was down 6.9 cents from the previous month, leveling out at $3.389.
Midgrade was averaging $3.449, down 2.2 cents in a week, and premium fell to $3.619. Diesel averaged $3.793.
In Boulder, regular cost an average of $3.41, in Colorado Springs, $3.39.
Statewide regular averaged $3.43.
According to AAA Colorado, Colorado remains one of the cheapest places to buy gasoline.
DENVER — Three men used a 4 X 4 pickup truck to crash through a gas station convenience store to steal an ATM machine.
The burglary occurred at 3:40 a.m. at a Shell station and was captured on tape. The video shows two people wearing white hoods and a third all in black grabbing the ATM, loading it onto the back of their truck and driving away. It took all of forty-five seconds.
No one was injured as the store was not staffed at the time.
Since convenience store managers are a hardy bunch, the store was open later that day despite construction to repair the gaping hole in the wall.
THORNTON — In this city it wasn't a thief, but a drunk driver who ended up inside a convenience store.
The man crashed into the Circle K about 5:30 a.m. No one inside the store was injured and, again, the store stayed open for business after a building inspector gave the approval.
The driver of the truck stayed put and was arrested.
AURORA — She wasn't drunk and she wasn't a criminal. She just misstook the accelerator for the brake and drove right through the front entrance of the 7-Eleven.
"There was this really loud noise coming from the entrance," recalled clerk Sammy Alnajar, "and a car came flying through the entrance. I got out of the way."
The customers inside the 7-Eleven were equally agile and escaped without suffering injuries.
The store remained open. The 17-year-old girl who was behind the wheel was cited for careless driving.
COLORADO SPRINGS — In this city a woman is in a battle with a convenience store owner over birds.
Myong, who did not want to be further identified, told KRDO she was patronizing a Conoco Gas station near the highway when she noticed something moving underneath one of the pillars that holds the roof. On closer inspection she saw it was a bird trying to get out. She notified employees who told her to call the fire department.
It took several firefighters to break away enough of the cement at the base of the pillar to allow the bird to escape.
There is a gap between the top of the pillar and the underside of the roof where Myong believes birds enter the pillar but cannot figure out how to get out.
Since the one incident she said she has learned of eleven birds that have died at the gasoline station. She has offered to pay to close the gap, but said the owners has turned her down.
So she took her case to the media. "This has got to stop, this is not right," she said.
The Colorado Division of Wildlife said there are no rules, regulations or laws that require the gasoline station owner to cover the holes and that the owner does not appear to be conducting any type of illegal activity involving the birds. They are just there.
CENTENNIAL — An Arapahoe County Court jury has acquited a man of careless driving resulting in the death of a woman he ran over with his vehicle in the parking lot of a gasoline station.
The trial took three days and only three hours of jury deliberation to conclude the case.
Sandra Fredin, 62, was walking in an unoccupied parking space at the Bradley Gas Station on Oct. 1 2010 when Byron Bailey, 43, pulled his Dodge Magnum into it, pinning her underneath.
Customers tried unsuccessfully to free her with a tire crank. She died later at an area hospital.
STEAMBOAT SPRINGS — You name it, this car wash has got it.
The Mountain View Car Wash offers washes for cars, RVs, boats, motorcycles, and, yes, even airborne vehicles. A helicopter was in the bay recently.
Restorations, protective coatings, polishing, detailing, steam extraction are available.
There also is a heated, air-conditioned dog wash. The wash is conducted in a padded, stainless steel bathtub with a hose. Shampoo and conditioner are provided for the pets. There even are treats for the dogs after their ordeal. No people wash has been added yet. But they can quench their thirst or grab a hot dog or an ice cream at the car wash cafe.
The business is open from 6 a.m. to midnight year-round.
Originally published in the September 2011 issue of the O&A Marketing News.
Copyright 2011 by KAL Publications Inc.
Serving the 13 Western States, the World's Largest Gasoline, Oil, Fuel, TBA and Automotive Service Market