DENVER — High gasoline prices have sparked an increase in consumer fraud complaints about gasoline retailers, but state regulators say the evidence is not there.
In fact, 97% of the 28,000 gas pumps the state inspected last year were accurate and within acceptable tolerance limits, the Colorado Division of Oil and Public Safety announced recently.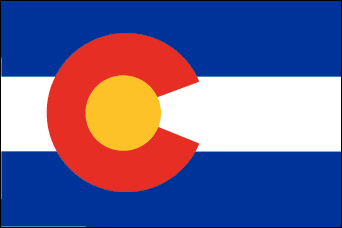 And when they didn't meet acceptable limits it mostly worked to the consumer's benefit, said division director Mahesh Albuquerque. Two-thirds had dispensed more than the meter showed because detriorating parts inside the pump meters allowed more gasoline to flow into the tank. Of the remaining third clogged or malfunctioning meters resulted in the customer being shorted, but not by much, Albuquerque said.
He said more than 99% of the gas and diesel fuel tested met quality specifications.
Inspections of the state's 4,000 gasoline outlets are conducted every eight months. Inspectors do not announce they are coming. A crackdown began after complaints that the state was too lenient. The job of inspecting was as a result moved into the Department of Labor and Employment, which oversees the division of oil and public safety.
Gasoline industry officials have praised the way enforcement has been conducted.
DENVER — Gasoline prices have dropped considerably, but are still above the level of a year ago.
The average price of a gallon of unleaded in Denver averaged about $3.492. A year ago it stood at $2.651.
More people in the state are opting to travel closer to home for vacation this year, AAA Colorado says. That's good because the money available for advertising the state's attractions to the nation has fallen sharply.
COLORADO SPRINGS — One of the state's largest grocery chains has upped the competition for the gasoline dollar, aided by a court ruling that allows grocers to sell below cost to attract people to the food counters.
Safeway has announced a new promotion that will allow drivers to save up to a dollar per gallon with a Safeway club card.
The Reward Points Program allows consumers to accumulate points throughout a month and have until the end of the next month to redeem the savings from them.
Savings are earned in ten-point increments. A balance of 100 points gives ten cents off a gallon and on up to 1,000 points which lops a dollar off a gallon.
Safeway had an earlier program for discounts, but it capped savings at ten cents a gallon.
Consumers now earn one point for every dollar spent on groceries, two points for every dollar spent on gift cards and fifty points for every prescription filled at the store pharmacy.
King Soopers already had a rewards program in place and, while Safeway requires that the points be redeemed at its stores, the other grocery chain allows customers to use them at the 27 Loaf 'n Jugs in town, although it is betting consumers will opt for one-stop shopping.
Other gasoline retailers have bemoaned the discounts for years and one in Monrose even filed a lawsuit alleging the groceries were selling below cost in violation of the law, but an appellate court upheld the practice.
BOULDER — Grocery chains are expanding their gasoline retailing beyond their parking lot locations.
King Soopers plans to open a company-operated gas station in August at the site where a Conoco closed. It is near but not on the premises of the grocery.
DENVER — James Catlin plans to resign as COO of Denver-based Kodiak Oil & Gas Corp. in December, company officials announced.
He cited personal reasons. Replacing him will be Lynn A. Peterson, president and CEO.
Catlin will remain with the company in a new post of executive vice president of business development and will remain on the board.
DENVER — 7-Eleven is exploding all over the state. In the past two years, 24 new franchises have opened, mostly in existing structures that have been remodeled to fit the company image. And downtown is becoming more popular.
One opened recently at East Colfax Avenue and Race, another four blocks east. Six blocks away there already was a store and it is only eight blocks from another. The 16th Street Mall has one and it is four blocks away from yet another.
New stores are going into existing buildings because the chain has learned that it is easier to remodel than to build. But it aims to fit into the existing architecture. In one case the 7-Eleven gives a nod to the art deco style of the building it's in by having its sign wrapped around the building's curved corners. One in an older neighborhood has its signs set perpendicular to the building and under little green gabled roofs. Another store has only three unconnected bars for its red, green and orange logo. The main logo is set on a cube that juts out over the corner to fit the context of the high rise office building in which it is located.
Many of the c-stores are now franchises. The chain began a major switchover from company-owned stores in the last few years and made it financially viable for those interested to take on a franchise.
DENVER — An eight-year-old kidnap and sexual assault victim was dropped at a gasoline station an hour and a half after she was taken from an alley where she was looking for a lost puppy.
The youngster was with friends hunting for her puppy when a man parked next to a dumpster asked the children to help him get something from the receptacle. When they got close enough he grabbed the girl and threw her into his van. One of her companions ran for help but the driver got away.
The girl was later found three miles away at a Diamond Shamrock.
A 27-year-old man was later arrested in Brunswick NJ., where he was sleeping in his van outside a discount retail store.
Brett Lee Luckett has been returned to Colorado to face charges of second-degree kidnapping and sexual assault on a child.
THORNTON — A Platteville Colorado police officer was arrested for assaulting a gasoline station attendant who was trying to get him to shut off his ignition while pumping fuel.
Caleb Daniel Hughes, 26, had been with the police force for three years when the incident occurred. Police were not saying whether he had been relieved of his duties, saying it was a personnel matter.
Hughes was filling the tank of his personal vehicle at a station in Thornton while the engine remained running. A gasoline station attendant first asked him to shut off the engine. Hughes did not respond. After a second request was ignored the attendant ran toward the car to shut it off at which time he said Hughes showed him his badge and denied what he was doing was illegal. The attendant then tried to move forward but was shoved against a gasoline pump twice by Hughes, authorities were told.
Hughes maintained the attendant approached him in a menacing manner and he was only trying to defend himself.
The attendant suffered a cut on his arm.
WINDSOR — Gasoline station attendants in this state have seen it all.
In Windsor, an eighty-four-year-old man was found dead at the pump.
The dead man was not discovered for at least an hour after he expired in his car. Customers came and went until finally someone noticed one person seemed to have tied up the pump for quite a while.
The deceased was not named but he died of natural causes, according to the coroner.
BRECKENRIDGE — As Lisa Cravener of Fairplay, Colorado drew near to a convenience store in Breckenridge she knew she wasn't going to make it to the hospital before the baby came.
"Pull over," she told her husband Jim. A scant few minutes later her son was born in the convenience store.
As ambulances, police and firefighters converged on the scene, her husband apologized to them for having been speeding earlier in an attempt to beat the clock. He was not cited.
The baby was nicknamed "Big Gulp" after the 7-Eleven's popular drink.
COLORADO SPRINGS — An alert convenience store clerk saved at least $8,000 and maybe more for an elderly man who already had been bilked out of $130,000 in a foreign get-rich scheme.
The clerk became suspicious after the gentleman kept purchasing thousands of dollars worth of transferrable money cards at the store. When the man told him he was in the process of winning two cars and a million dollars the clerk notified police.
The victim told authorities he followed up on fliers he received in the mail, and had sent a total of $130,000 of his savings to secure his prize. He just needed to send a little more. While police were at the house three different scam artists called, but they could not be tracked and police suspect the calls were re-routed from either Nigeria, where many such frauds originate, or from Jamaica which maintains a running second.
The elderly man was hard to convince even after being being confronted with the facts that it was not a legitimate contest.
DENVER — With a crackdown on fuel spills, cleanups ordered after inspections have cost about $3 million a month in Colorado. But the cost is being reimbursed by the Petroleum Storage Tank Fund. The fund collects $36 million each year through a $100 surcharge collected from gasoline distributors on every tanker truck that goes to a resupply station. One fifth of the money is used to clean up abandoned stations.
Inspectors now conduct surprise checks at stations once every eighteen months. There are ten inspectors and 4,000 gas stations in Colorado, so it is a huge task. The number of violations found increased by 146 percent under the crackdown, but the backlog of underground storage facilities leaking contamined materials into soil decreased from 918 to 757. The idea is to catch problems before they become major problems.
Each inspector drops into up to five stations a day unannounced.
The inspection of gasoline stations was ramped up after state officials moved the task to the state Department of Labor and Employment's Oil and Public Safety division.
Although enforcement is tough, it has drawn praise from petroleum industry officials who say enforcement to date has been fair and consistent.
"We're miles better as an industry than we were ten or fifteen years ago," said Grier Bailey, government affairs manager for the Colorado Petroleum Marketers Association.
LITTLETON — The first K9000 Coin Operated Dog Wash in Colorado opened for business last month.
The Living Dog Wash is owned by the Living Water Car and Dog Wash.
The dog wash costs $10, payable by cash or credit card. It is open twenty-four hours a day, seven days a week, and allows dog owners to wash their pets in a "fun, safe, effective and affordable unit at a fraction of the price a groomer charges," said Aaron Voorhees, the dog wash owner.
The pooch has a choice of shampoos and can be washed, rinsed and dried in a matter of minutes.
During the grand opening anyone who donated ten dollars or more to the Denver Dumb Friends League received a free dog wash or car wash, compliments of the management.
Originally published in the August 2011 issue of the O&A Marketing News.
Copyright 2011 by KAL Publications Inc.
Serving the 13 Western States, the World's Largest Gasoline, Oil, Fuel, TBA and Automotive Service Market