DENVER — Colorado convenience stores took a beating in the legislature again this year.
A bill to allow the stores to sell full-strength beer failed when 12 Republicans joined hands with several Democrats to defeat the measure.
It was the fourth attempt to change the Prohibition-era law which only allows 3.2 beer to be sold in convenience and grocery stores.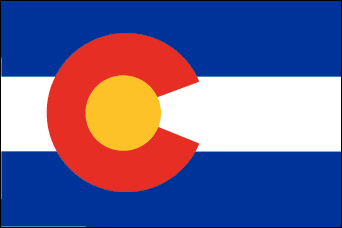 Prior measures never made it out of committee. This time it got to the House floor before landing in the trash bin. A liquor store and crafts beer coalition cheered the defeat. The opponents claimed if the bill passed many liquor stores would go out of business and craft beers would disappear from the shelves.
The convenience stores, too, pleaded loss. Legislation passed in 2008 dramatically altered the scene by allowing liquor stores to open on Sunday, the day when convenience stores had made the most money off beer. Sales plummeted.
In another blow, an effort to restore the sales tax exemption on soda made it all the way to the Appropriations Committee where it died. It would have required a few thousand dollars to implement. Retailers had been allowed to sell soda and candy without charging sales tax until last year when the state, facing a severe budget crisis, went looking for any new source of revenue. Authorities changed wording so that candy and soda were removed from the food category which is exempt. Sellers were then required to add a 2.9 percent sales tax to the price.
Store owners said the tax is a burden because it is sometimes difficult to determine if some beverages fit the definition of soft drinks under the new law. Soft drinks are defined as non-alcoholic beverages that contain natural or artificial sweeteners, such as cola or noncarbonated fruit-flavored drinks, but excludes those that contain milk or milk products, soy rice or similar milk substitutes or that have greater than fifty percent of vegetable or fruit juice by volume.
The stores get no percentage of the tax collected and sales are down because of the increased cost.
State Representative David Balmer had hoped to slip the bill through by just asking for repeal of the portion of the law concerning candy. But even sweetening the pot did not work. Opponents argued it would take $12 million away from state coffers.
But restaurants got a boost from this year's legislation. A bill was passed that allows them to sell 3.2 beer. A law was already on the books prohibiting it but such sales commonly occurred and the law was not enforced until the convenience stores got an amendment passed requiring labeling of beer and requiring enforcement. The state countered by amending the rules and the legislature made it law in this session that restaurants can sell the low-content beer as long as it is consumed on the premises.
Balmer is considering trying to take the sale of full-strength beer issue to a popular vote. Last year another legislator abandoned that idea when he failed to get enough financial and other support to put it on the ballot.
DENVER — As far as gasoline sales are concerned, a new study found that four cities in Colorado are among the twenty least profitable markets in the country.
The study, conducted by OPIS, says not only are gasoline retailers in Denver, Colorado Springs, Pueblo and Grand Junction making less than most of their colleagues in the nation, but many are losing money on gasoline because they can't raise prices fast enough to keep up with spiking wholesale costs.
Competition also is tough because more and more big box stores and discounters have entered the market in the state. That came about in the wake of a Colorado Supreme Court ruling upholding a lower court decision that a city market in Montrose could sell gasoline at below market cost to attract customers to the food counters.
A Commerce City station owner said he bought gasoline in one week at a wholesale price of $3.30 per gallon and was forced by competition to sell it at $3.299. With operating costs and credit card processing fees, he said he lost twelve cents on every gallon.
The study showed that metro Denver retailers had average gross margins of 6.7 cents a gallon, compared with 14.3 cents nationally.
But the consumer is not happy. Gasoline prices have risen over a dollar from the same time a year ago. The price of a gallon of unleaded sat at $3.715 in Colorado Springs late last month, down from $3.739 a week earlier, but up from $2.693 last year at the same time.
Vacationers are expected to drive to destinations closer to home and to spend less money on extras once they reach them, AAA Colorado said.
DENVER — All in all it was not a good month for the state's convenience store industry. Western Convenience Stores and two other companies were fined $2.5 million for allegedly mixing and distributing more than a million gallons of highly polluting gasoline.
The Environmental Protection Agency said in court documents that Western, Offen Petroleum, and Rocky Mountain Pipeline Systems LLC mixed certified gasoline with ethanol and a gasoline byproduct from natural gas production.
The documents stated that vehicles that were filled with the mix spewed as much as ten tons of excess pollutants into the atmosphere.
DENVER — Pester Marketing Company, which operates 1st Stop convenience stores in southern Colorado, has denied accusations that it violated federal pay law.
Twenty-one former employees charged in a lawsuit filed in U. S. District Court that they were not given overtime pay for the hours they put in.
The employees also charged that they were required to repay cash shortages that occurred while they were on duty.
Pester asserted that the employees voluntarily under-reported their work hours without the company's knowledge.
Pester operates 1st Stop stores in Alamosa, La Jara, Del Norte, Fort Garland, Center, Monte Vista, Saguache, Salida and Gunnison and six in Pueblo.
Pester said it made good faith payments to many of the litigants to avoid suit, based on how much they claimed they were due, but that the employees now want more.
DENVER — Universal Lubricants has signed a contract with Equipment Savers, which offers onsite fueling, preventative maintenance and repair in Colorado and two other states, to recycle tens of thousands of used oil filters and about 55,000 gallons of used oil.
The recovered metal from the filters will be sent to a steel mill to be melted down and used to produce new products.
Universal uses a tightly controlled closed loop oil recycling process. Each week it collects 150,000 used oil filters, reclaiming thousands of gallons of used oil. It is refined back to high quality base stock oil and then blended to make high performance motor oil.
DOUGLAS COUNTY — Speaking of car washes, this woman must have been desperate to get the goop off her vehicle.
A 25-year-old woman was arrested after she narrowly avoided hitting three cars in her hurry to maneuver her car into a car wash.
Presumably the car gathered more dirt in the impound lot.
Originally published in the June 2011 issue of the O&A Marketing News.
Copyright 2011 by KAL Publications Inc.
Serving the 13 Western States, the World's Largest Gasoline, Oil, Fuel, TBA and Automotive Service Market