DENVER — State Rep. Larry Liston (R-Colorado Springs) chose a beer drinker's favorite holiday — St. Patrick's Day — and positioned himself in front of an enemy stronghold —a liquor store — to announce he had introduced a bill in the Colorado Legislature to allow convenience and grocery stores to sell full-strength beer. The liquor store lobby was instrumental in torpedoing three previous attempts to change the law.
Liston said he realizes it will be "no slam dunk," but he thinks he has a 50-50 chance this year. "It's what the customers want," he said, and "it's never had a full hearing." It has already passed out of committee and been sent to the House floor. Past bills died in committee when the heavily financed liquor store lobby turned out in droves at the state Capitol.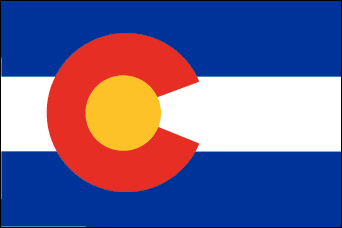 This time it has the backing of the United Food and Commercial Workers Local 7. And Liston hopes to gain liquor store support by adding amendments to allow liquor stores to sell snacks and smaller stores to have multiple licenses.
Liston's bill is part of a two-pronged effort to change the law, in effect since prohibition days restricting convenience and grocery stores from selling anything but 3.2 beer.
State Senator Betty Boyd (D-Lakewood) earlier introduced a bill in the Senate limited to sale in convenience stores. They would be able to sell beer with at least a four percent alcohol by volume content. In addition, she is asking that bars and restaurants be allowed to sell beer with a low alcohol content. It also has passed out of committee and is headed to the full Senate despite convenience store opposition.
State Rep. James Kerr (R-Lakewood) said that if either piece of legislation becomes law it would be sure to kill jobs and force dozens of local businesses to close.
But Sean Duffy, a spokesman for a grocery store coalition supporting Liston's bill, said critics "don't have much to hang their mug on." It would put people to work and help the economy, he said.
Convenience stores lost much of their beer business when the Legislature passed a law in 2008 allowing liquor stores to open on Sundays, the day when convenience stores made most of their sales.
After the last legislative effort failed angry convenience store owners attempted to compel the state to enforce a rule that prohibits restaurants and brew pubs from selling low alcohol content beer. Although the rule had been on the books for years, it was not routinely enforced.
Convenience stores hired researchers who showed the rule was being violated on a regular basis. They got an amendment passed to the law requiring brewers to report the alcohol content of their beers to the state and inspectors to make sure establishments complied, but were almost immediately foiled when the state Department of Revenue approved emergency measures just ahead of St. Patrick's Day diluting the rule. Under the new rule the Department of Revenue has the authority to test beer for strength but is not required to do so. That kept the brews such as Murphy's Irish Stout flowing that day.
The intervention left some legislators foaming. They accused Governor John Hickenlooper, a former brew pub owner, of giving craft brewers special treatment. The Colorado Brewer's Guild had appealed to the Governor saying it would be too costly to test the beer. Hicklooper expressed surprise that it had stirred up such outrage. He said he was just trying to streamline the law and cut red tape as he had promised in his pre-election bid.
The Colorado Wyoming Petroleum Marketers Association, the trade group for convenience stores in the area, said Hickenlooper knew exactly what he was doing. "It looks like they are hanging their hat on the Attorney General because that is the only way they can get by with this subversion of the process," said Colorado-Wyoming Petroleum Marketers Association Manager of Goverment Affairs Grier Bailey.
Liston commented, "When we pass legislation and it is signed by the Governor it has the force of law behind it. When we wake up one day and find a law that we have passed has somehow been overturned we wonder, if it happens to this law, what law is next?"
Convenience store owners had hoped to use the enforcement as leverage to get the legislature to allow them to sell full-strength beer.
The rule change is temporary, but supporters hope to make it pernanent.
LITTLETON — On the heels of a federal crackdown on synthetic drugs state legislators and local police are revving up their own efforts to stop the sale of fake marijuana and other such products, sometimes labeled herbal incense and typically sold in convenience stores and smoke shops.
State Senate Bill 134 would add synthetic cannabinoids to the statutory list of illegal drugs and impose felony penalties for violations. Sponsored by Senate Minority Leader Mike Kopp of Jefferson County, it is scheduled for a vote soon in the Senate Judiciary Committee.
In the meantime, Littleton police went on an inspection tour in their city and issued notices to three stores to stop sales of Spice or K2 or risk loss of their sales tax licenses. Local authorities cannot arrest violators but they can stop them from doing business.
The matter was considered too urgent to await enforcement by federal authorities because already in the state there has been a rash of hospitalizations stemming from ingestion of the fake drugs. The effects can include elevated heart rate, vomiting, hallucinations, aggression and paranoia. A suicidal woman was among those hospitalized. Most have been teenagers.
The Rocky Mountain Poison and Drug Center in Denver received 44 calls related to synthetic marijuana last year.
Littleton City Councilmember Debbie Brinkman said Littleton is a hub for sales and consumption of synthetic marijuana. Many kids who don't dare smoke the real thing are experimenting with the fakes, thinking they are not harmful and won't get them into trouble with the law, she said. The Littleton Public School system has issued a warning to students that anyone caught with them a second time will be expelled.
The Air Force Academy in Colorado Springs expelled three cadets recently for the same reason.
DENVER — Some lawmakers are attempting to repeal sales taxes on soft drinks passed last year to help alleviate the state's budget crisis but that have reduced profits for convenience and other store owners.
Coloradoans began paying a 2.9 percent sales tax on sodas and candy in March 2010. Until then those items were considered foods exempt from state sales tax. It also placed a new burden on store owners who have to collect it but get no share.
In hopes of getting the bill passed, lawmakers left candy out of the mix.
"The tax is falling on families all across Colorado and I don't believe the legislature should be singling out certain beverages and taxing them," said Republican Rep. David Balmer.
Colorado Beverage spokesman Chris Howes said the legislature acted irrrationally in its desperate effort to add to state coffers.
Opponents argue it would cost the state $12 million in revenue if the law were repealed and could cause further cuts to education.
COLORADO SPRINGS — The price of gasoline experienced a momentary lull, but spiked sharply upwards recently.
In this city the average cost of an unleaded gallon went from $3.29 to $3.31, dropped to $3.29 and then in one week jumped to $3.39.
BURLINGTON — Stratton Equity Co-op has seen a steady rise in interest in ethanol fuel since installing the first blender pump in Colorado. The pump offers a variety of ethanol-based fuels.
The primary intrest has come from "ag-based people and yuppies, searching us out on the internet," said station manager Mike Webber.
Local auto dealerships are pushing flex fuel vehicles that can run on up to eighty-six percent ethanol.
Webber estimates the station goes through about four hunded gallons of ethanol a day. A bushel of corn produces a little more than two and a half gallons of ethanol.
COLORADO SPRINGS — Authorities are looking for the owner of a puppy thrown out of a vehicle at a convenience store.
The entire episode was seen by a woman standing outside the store and was caught on tape at the 7-Eleven.
The eight-week-old Chihuahua, after being tossed from the SUV is shown briefly chasing the vehicle, then running up to the woman outside the store and jumping into her arms. She turned it over to the Humane Society which placed it in foster care.
The puppy suffered a minor scrape to a back leg. He is described as a happy-go-lucky little fellow and the Humane Society thinks he has a good chance of being adopted.
COLORADO SPRINGS — A 17-year-old boy sought help from a gas station after escaping from robbers who forced him into their sedan there. He managed to open the car door and leap from the vehicle as it was leaving the station.
He injured his hand in the escape. Station employees called the police, but no one has been arrested.
THORNTON — Employees of a car wash who witnessed a horrible car crash pitched in last month with a benefit wash to help relatives of the family killed in the accident.
Randy and Crystaldawn Stollsteimer and their three boys died when a SUV struck their pickup near the Xtreme Clean Car Wash.
Some of the car wash employees who ran across the street to help were so traumatized by what they saw that the car wash owner thinks it helped them to help defray expenses of the funerals for the five victims. The business contributed and with cash donations from patrons $3,000 was raised.
PARKER — The early bird gets the worm at the Kwik Car Wash.
Drivers who arrive before 9 a.m. get a dollar off in the Early Bird Special. Those who wash frequently can buy four and get one free.
There are free dashboard towels and lollipops for the kids.
And if a customer has a chipped windshield glass repair is available.
FOUNTAIN — Loaf 'N Jug has completed its remodeling, adding nearly two thousand square feet to accommodate the expanded grocery item list, a new coffee bar with a large variety of coffees and deli-style chicken.
The store also offers fresh produce, meat, poultry, and Kroger-brand grocery products.
DELTA — Western Convenience Stores, a leading distributor of E-85 is further helping the environment by replacing its lighting with new high efficiency Beta LED lights. Officials estimate it will save seventy percent of the energy consumption for outdoor lighting alone and thirty percent indoors.
Originally published in the April 2011 issue of the O&A Marketing News.
Copyright 2011 by KAL Publications Inc.
Serving the 13 Western States, the World's Largest Gasoline, Oil, Fuel, TBA and Automotive Service Market