DENVER — Colorado convenience and grocery stores will try for the fourth time to get legislators to allow them to offer full-strength beer to their customers. But now another obstacle has been put in their way. The state's new governor has weighed in against the idea.
Currently the convenience store and grocery industry is only permitted to sell 3.2 beer under a law that dates back to prohibition days. While the owners wanted to sell stronger stuff, it became a matter of survival in their minds after lawmakers passed legislation allowing liquor stores to open on Sunday, carving a huge niche into their profits. Sunday was the busiest day of the week for convenience store beer sales.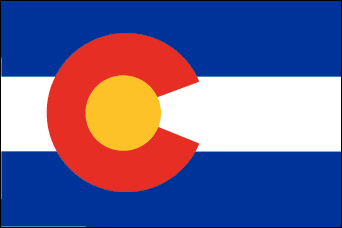 Three previous efforts to change the law ended in failure in the wake of tremendous opposition from the well-financed liquor store industry. The liquor store lobby claimed many small stores would be put out of business because of chain-store buying power. And local makers of craft brews feared they would not get a place on the shelves of the big stores.
After the last effort was torpedoed the convenience store industry fired a salvo of its own, getting a law amended so that regulators are now required to stop liquor stores, bars and restaurants from selling lighter beer—with less than four percent alcohol by volume. The law had been in existence for years, but went unenforced until passage of the amendment. Agents of the convenience stores gained ammunition by purchasing fourteen different beers at one liquor store and submitting them to a laboratory for testing to see if the stores were selling the lighter beer. The lab found that nine of the beers failed the test, buttressing the push for enforcement. It started the first of the year.
Details of the bill to be introduced into this session of the legislature were still being hammered out by the convenience and grocery block.
But already newly-elected Governor John Hickenlooper, founder of one brew pub and an investor in several others, has said he likes the liquor laws the way they are. Hickenlooper has not said he would veto any legislation that passed, but he noted the concern of makers of local brew and commented, "I don't think you want to legislate something that the small breweries think will put them at a disadvantage."
Convenience store operators say they are not only at a disadvantage by the Sunday liquor store business, but are suffering huge financial losses.
DENVER — Drivers were paying an average of $2.74 a gallon for unleaded compared with a national average of $2.98. In the Pikes Peak region, which includes Colorado Springs, it was even lower at some stations, ranging from $2.57 to $2.60.
A large stockpile of gasoline and less driver demand contributed to Colorado's enviable position, industry analysts said.
Since then the price has edged upwards but still sits below $3 a gallon.
ASPEN — A Pitkin County judge has ruled that police acted illegally when they based drug charges on a search of text messages they found on a cell phone left behind by a customer in the bathroom of a convenience store.
Authorities used the content to obtain a search warrant on the cell phone owner's mother's house. The drugs they found led to felony cocaine charges against a 31-year-old man.
But Judge James Boyd, acting on 1993 case law, barred the evidence on the grounds that authorities could only search and use evidence found in lost inventory if the search was part of a standarized criteria of procedure. He found that the search did not meet that test.
DENVER — Another immigrant pursuing the American dream by working at a convenience store has been gunned down.
Yezew Anday, who came here from Ethiopia in 1992, was shot by one of two men during a robbery at the Monaco store on the east side of the city.
He died a short time later at Denver Health Medical Center.
Police have no suspects.
Another Ethiopian immigrant was killed in 2009 at a 7-Eleven store in Denver. Natnael Mulugeta, 27, lived long enough to dial 911, but succumbed shortly afterward. A man was arrested in that crime.
Tafere Ambaw said the latest victim was a friend of his. They immigrated together. Anday came to Denver looking for a better place for his young family, Ambaw said. "He was very nice. He was a hard worker and he loved everybody."
GREELEY — One guy used a Klingon Bat'leth blade, another tried a stickup with a stick in recent years. Now a would-be robber has pelted rocks at a convenience store clerk to get money. It didn't work.
Ignoring the quarter-size rocks flying at him, the clerk pulled out his cell phone and called police. The assailant fled.
The assailant had everything the well-outfitted robber needs but a weapon when he entered the 7-Eleven—a white bandana over his face, a stocking cap pulled low. But when he demanded money the clerk wasn't buying. So he pulled rocks from his pocket and hit the clerk three times before fleeing empty-handed.
The only evidence found so far, despite the best efforts of search dogs, was the remainder of the rocks dumped in the flight.
DENVER — What appears to have been an anti-gay attack occurred recently at a 7-Eleven store, severely injuring three men.
William Babock, one of the victims, said he and his friends had stopped for a snack when they were set upon by six men who made anti-gay slurs before beating them. Babcock suffered a broken jaw in two places and had to have surgery. He is under the care of his sister. His friends had concussions and one had to have five stitches.
Denver police are reviewing a store surveillance tape. They have no suspects.
Babcock said it may not have been an isolated attack. He has heard of another incident where gay men were injured at a convenience store, but were afraid to report it.
DENVER — Two recent promotions involving customer loyalty awards have proven so popular they are being continued.
Western Refining Retail credits use of Outside Networks' leading edge technology for making their advanced loyalty initiative possible. Social media apps and targeted vendor sponsored coupons enable consumers to earn points and redeem rewards at any of the outlets selling Western Refining Retail brands, including Giant, Mustang, Thriftway, Sundial, and Western Express.
Western Refining is an independent refining and marketing company headquartered in El Paso, Texas. It operates retail gas stations and c-stores in Arizona, Colorado and New Mexico, a fleet of crude oil and finished product truck transports and wholesale petroleum products operations in Arizona, Colorado, Nevada, New Mexico, Texas and Utah.
The loyalty program will continue for at least three more years, company executives said.
In Fort Collins, Schrader Oil Co.'s "Frequent Fueler" program has had such wide acceptance it will continue to offer $100 worth of gasoline free to one customer at each of 22 stations. And once a month one customer seen to have a Frequent Fueler card in hand will be treated to an extra $100.
Originally published in the February 2011 issue of the O&A Marketing News.
Copyright 2011 by KAL Publications Inc.
Serving the 13 Western States, the World's Largest Gasoline, Oil, Fuel, TBA and Automotive Service Market