COLORADO SPRINGS — An unprecedented wave of armed robberies has struck the convenience stores of this city.
In one three-week period 15 stores were hit, seven in just one week. Two separate groups are thought to be responsible. One of the robbers is a woman.
Some arrests have been made, but it has not stopped those still at large.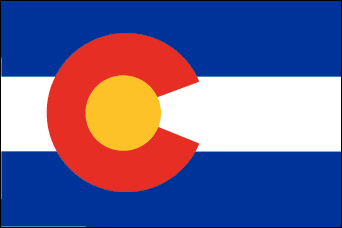 A last-minute decision by one manager saved his store from attack. Concerned about robbery reports and urged by corporate, he closed early: at 10:00 p.m. Indeed, the robbers came to his Loaf 'N Jug and, in their usual show of bravado, slammed into the doors. They bounced off. Then they fled.
"They looked pretty stupid," said Manager Patrick Jeter. He said the robbers saw a cleaning man inside and apparently thought the store was still open.
When police arrived shortly afterward their dog caught the scent and chased and caught a 24-year-old man who was later taken to the hospital with non-life-threatening injuries. The authorities then pursued a vehicle to an apartment house where another man was arrested. They are still searching for a third suspect.
The other gang appears to concentrate on 7-Eleven stores. They operate in groups of two or three. Not content with the contents of the cash registrer, they even took a can marked for charity donations.
Police say they have several leads.
BASALT — A weird combination of events led to the arrest of an armed robber who accosted a female clerk at a 7-Eleven here in December. It seems both the robber and the victim like to party at the same restaurant.
Shortly after midnight on Dec. 19 a robber entered the 7-Eleven and bought a pack of cigarettes, apparently to case the place. Then he returned claiming he also meant to get a can of soda pop. When the clerk went behind the sales counter he put a knife to her side, stole some cash and held her hostage as he attempted to flee out the back door. Unfortunately, the door was locked and he could not get it open. The clerk wriggled free and dashed into the bathroom, locked the door and dialed police on her cell phone.
Police got good video of him from the store's cameras but were unable to find him until New Year's Eve.
The clerk was attending a New Year's Eve party at the Malibu Restaurant that night and noticed a man who had been thrown out because of an altercation at the bar, trying to get back in. He looked familiar. A closer look convinced her it was the same man who held her up.
She kept an eye on him while her friend called police. The man, Edras Balvino Gonzales-Osorto, was still there arguing with management when authorities arrived.
At first the twenty-four-year-old native of Honduras denied involvement. But recently he pleaded guilty to aggravated robbery with a weapon, an offense that brings a maximum penalty of sixteen years. He was sentenced to ten and faces deportation when he completes the term.
PUEBLO — Two tragic incidents in separate cities led authorities to warn parents to be more vigilant when they allow their children to accompany them to the car wash.
One toddler is dead and another lies in critical condition at a hospital.
Both were playing in blind spots for drivers frequenting the car washes.
Three-year-old Ruben Colmenares and his brother were playing near the vacuums of the Power Wash in Pueblo just as a truck turned into the area. The boys were in his blind spot.
At the last minute the driver noticed the children and swerved. He managed to avoid one, but struck Ruben. The driver was not charged from the accident.
A makeshift memorial of teddy bears, prayer candles and flowers lay across the vacuums later that day.
A two-year-old who has not been named was hospitalized with critical head injuries a week later after being struck at an unnamed car wash on the south side of Colorado Springs.
He had wandered away from his father who was vacuuming and entered another blind spot. He was hit by a Hummer SUV. That driver was not charged.
The owner of the Pueblo facility expressed his sorrow at the death of the child, but said his staff does not have the time to monitor the children of the families who frequent the car wash. He said in 20 years there had been "many near misses," but this was the first injury.
DENVER — A sharp climb in people traveling was expected over the Labor Day weekend in Colorado.
AAA Colorado was projecting a 10.7 percent increase over the previous year and estimated about 11.9 percent of the state's population would be on the road.
Memorial Day also showed significant improvement.
The price of gas was cited as one reason. A gallon of unleaded cost $2.65 to $2.75 over Labor Day, up only slightly from the previous year's $2.55 and far below 2008 when it cost $3.78.
EDWARDS — Edwards Colorado Gas Station's car wash has been voted "Best Car Wash" in the Vail Valley by readers of the Vail Daily.
In addition to gasoline and car washes the station sells more than 3,000 items, from groceries to souvenirs to propane tanks for backyard barbecues.
The wash operation offers state-of-the art touch-free automatic washes. The wash measures and profiles every car. The owners even customize the eco-friendly soaps based on current road conditions.
There are three bays for die-hard do-it-yourselfers.
The station recently celebrated its tenth anniversary.
LAKEWOOD — A man trying to buy cigarettes at a convenience store just kept making things worse until he ended up assaultng both the clerk and his girlfriend who was trying to help him.
Because of his attitude the clerk had refused to sell to him. So he returned with his girlfriend, but she set him off somehow and he headbutted her and returned as the clerk was dialing police and punched her.
DENVER — Both sides in the Sunday beer sale dispute met briefly recently to try to resolve their differences, but held fast to their positions and success remains a distant goal.
State law was changed in 2008 allowing liquor stores to open on Sundays, the day when convenience stores sold most of the 3.2 beer to which they are restricted. Several efforts to permit the convenience stores to sell full-strength beer have failed because of powerful opposition by the liquor store lobby.
There was some talk at the recent meeting hosted by a bipartisan trio of legislators of liquor stores reducing their hours on Sunday, but no consensus emerged.
Originally published in the October 2010 issue of the O&A Marketing News.
Copyright 2010 by KAL Publications Inc.
Serving the 13 Western States, the World's Largest Gasoline, Oil, Fuel, TBA and Automotive Service Market