DENVER — Convenience stores will be stuck with 3.2 beer for at least another year. The man behind an initiative to let voters decide on whether to allow the industry to sell stronger brew has called off the effort.
Blake Harrison, a Democratic candidate for a state House seat, blamed the Colorado Retail Council's failure to provide money and manpower for the drive. He was facing an Aug. 2 deadline for gathering the 76,000 signatures necessary to place the initiative on the ballot in November. Signature gathering had not even begun.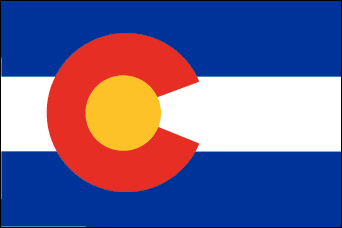 Some suggested that in addition to the lack of support Harrison also was distracted by his failure to gather enough signatures for his own campaign to get on the Democratic primary ballot to replace House Speaker Terrance Carroll whose term representing northeast Denver is expiring.
But Harrison, a Denver attorney, said whether to allow convenience stores to sell full-strength beer is still an important issue and he will take up the gauntlet another time, perhaps in the next legislative session.
If that does not work he is counting on putting it on the ballot when President Obama will be up for re-election and likely would draw more voters with a liberal attitude to the polls.
In the meantime, he said he will work on the opposition that defeated previous efforts to eliminate the Prohibition-era ban against selling full-strength liquor that now cripples the convenience store industry: the liquor store block. He is hoping including the liquor stores' right to sell meat and cheese might yet make the bill more palatable.
"I'm not calling it a loss," Harrison said of his failure to get the needed retail support. "These things take time and effort. I still believe people want one-stop shopping and would like to see convenience and grocery stores sell full-strength beer."
The issue became of paramont importance to convenience store owners in 2008 when the state legislature allowed liquor stores to open on Sundays. Sundays were when convenience stores sold the bulk of the 3.2 beer to which they were restricted.
Since then those sales have dropped dramatically, causing widespread hardship in the convenience store community.
Two previous efforts in 2008 and 2009 to have the legislature act to make things equal never even got out of committee as the state's powerful liquor store lobby argued that allowing convenience stores to sell full-strength beer would crush small liquor stores and the craft brewers whose products they sell.
They rallied large numbers of protesters who descended on the state Capitol and succeeded in quickly killing the bills.
A spokesman for the liquor store industry said Harrison's decision not to pursue the effort reflected the general opinion that people really do not want convenience and grocery stores to expand into that area. One of the arguments was that minors might slip through the cracks and get access to alcohol they had not had in the past. The Women's Christian Temperance Union joined the the fight.
AURORA —James Dixon, a career Marine, has changed his military uniform for a 7-Eleven emblazoned outfit.
Although he has had little retail experience, Dixon thinks skills gained in the military — leadership, orientation to detail, and the ability to handle personnel — will stand him in good stead.
He bought a franchise on the corner of East Quincy Avenue and South Malta Street here from 7-Eleven in May. The chain has been transferring many of its corporate stores to local owners this past year and has made it attractive for people to invest, especially veterans.
Dixon, who served over twenty years in the Marine Corps, was one who took advantage.
Local officials were pleased that 7-Eleven is helping veterans transition back into civilian life and said it helps Aurora's economy at the same time by keeping hometown boys in the hometown.
"I think that the business community here in Aurora is strengthened by the diversity, the background, the breadth of knowledge that vets bring to the community," said George Peck, vice-president of the Aurora Chamber of Commerce. "They have had experience working at all levels, they have worked in all parts of the world, let alone all parts of the country. They have worked with all kinds of people so they bring a sophistication to the community that not many communities have."
Peck knows what he is talking about as he is a U.S. Air Force veteran and knows the challenges returning vets face in adjusting to civilian life.
Dixon, 52, retired as a captain. He spent most of his 22 years in the service as a weather forecaster. When he returned to the U.S. in 2001 he tried doing weather forecasting in the civilian market in the Gulf Coast area, but after Hurricane Katrina he and his wife decided to get out of the hurricane-prone area and return to Colorado. He is doubly glad he made the move now.
He decided to change careers because he wanted to go into business for himself. He looked at a number of franchises, including sandwich shops and fast-food restaurants, but it was 7-Eleven's offer of a discount and to allow him to lease rather than buy the building that made the difference.
It was all new to him, but he said, "It didn't take a whole lot to get into it."
COLORADO SPRINGS — For some in the extreme northern part of this city the drive to get gasoline took up too much gasoline. The nearest station was five to seven miles away.
But by the end of the year that will be history. A $10 million real estate investment that will include a convenience store with Shell-branded gasoline pumps will open then in the Interquest Marketplace.
Scott Koons, his father, and 36 investors, most of whom are graduates of the nearby Air Force Academy, are funding the project privately. It also will incude a brewery and a restaurant.
Koons and partners are countng on the location to draw in business; the area's population has boomed in the last decade while business ventures have come almost to a standstill. Along with pent-up demand the site has easy access from the interstate and is easily visible.
The developers have big plans — everything from tailgate parties to hockey, basketball and other events. Koons also is optimistic because interest from the community is already high. "People have been dropping by during the construction, asking questions," he said.
An investor group headed by Marc Jenkins of Albert Estates is planning the convenience store and gasoline station, prompted by the opportunity to locate it at the entrance to the development. They plan an elegant stucco and stone facade in keeping with the upscale nature of the homes in the area.
With 27,000 households expected to grow to 30,000 by 2015 within five miles, Jenkins expects to do good business. He also expects to draw business from the interstate.
WOODLAND PARK — In this small town hopes of the recession ending soon are buoyed by several new businesses either opening or expanding now, including a new convenience store.
Mountain Mercantile, on the highway running through town, sells gasoline and hunting and fishing supplies as well as snacks and beer, which attracts those heading to the lakes and forests near the area.
The building, owned by the bank, had sat empty for several years until Wayne Caldwell, Mercantile's chief financial officer, decided to make use of it.
"We wanted to make a destination spot where we could work in our proximity to the forest and offer hunting and fishing equipment. We'll also have hunting and camping supplies."
Founded as a farmers' and neighborhood co-op in Monte Vista, CO., the company has several locations in southern Colorado now. The new store will even sell clothing. Fresh biscuits and and fresh coffee, even cappucino, add to the attraction. The store is open from 7 a.m. to 7 p.m., which benefits the many commuters in the area.
AURORA — Police are warning gasoline station owners here that thieves are putting devices on pumps to steal customers' credit card information.
A dozen of the so-called "skimmers" have been found in Colorado this year, according to the Secret Service. One was recently put in an Aurora gas station.
The devices are similar to those widely in use on ATM machines. Those skimmers often use a camera or another device to see people punching in their pin numbers.
Police say the gasoline station skimmers are put inside the pumps using a generic gas pump key and customers have no inkling they are being scammed.
Station employees are being warned to watch for anyone tampering with the pumps or even standing nearby with a laptop computer that may be connected wirelessly to a skimming device.
The skimmer is left for several days. Then the thieves retrieve it and attempt to clone the credit cards captured or use the information to make on-line purchases.
Customers are asked to report any suspicious activity themselves. Most interviewed had never heard of the crime.
COLORADO SPRINGS — All those alternative fuels are nice — if you can get them. But when the supply is cut off you can be left sitting in the driveway, as one couple here found.
One of only two natural gas stations in the area is shutting down and the other is on an Army base restricted to use by the military.
Kristin and Joe Scott bought a natural gas-powered Civic GX a year ago and have been thrilled with the cheap cost of their daily seventy-mile commute.
Clean Energy Fuels, which owns the station where they fill up, lost their contract with the city utilities department and didn't find it economically feasible to keep the station open for the handful of people who own natural gas vehicles in the area.
It costs $600,000 to build even a small natural gas fueling station, said James Orsulak, business development manager for the Rocky Mountain region of Clean Energy. "That's why we focus on big, high-volume fleets like taxis, trash trucks and buses."
Another natural gas car owner, Jamie Louie, lives close enough to Castle Rock, north of the city, to fill up at a station there, but he is considering buying a home compressor that will take the natural gas coming into his house and will, over seven hours, fill his car tank. The Scotts don't have that option, even if they had several thousand dollars to install the system: they heat with propane.
She wants to sell the car, but her husband is determined to find a way to keep it.
Originally published in the September 2010 issue of the O&A Marketing News.
Copyright 2010 by KAL Publications Inc.
Serving the 13 Western States, the World's Largest Gasoline, Oil, Fuel, TBA and Automotive Service Market