FORT COLLINS — He's only been open for three years, but his Breeze Thru Car Wash is so popular that John Agnew is planning to expand into another state in the fall.
He has geared his operation toward the cost-conscious with a $3 wash and free use of vacuums with no wash required. It's also quick.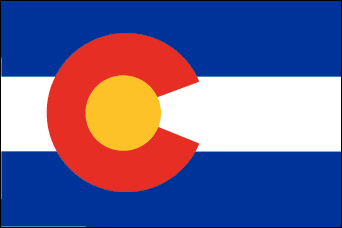 "We feel it's kind of along the lines of a drive-through restaurant. A Wal-Mart mentality: cheaper, faster, better," explained Agnew.
"The free vacuum is a big draw for me," said one customer. "I like to vacuum at least three times a week, but I don't need a wash that often."
Breeze Thru has cutting-edge equipment, including 12 blow dryers.
The car wash also appeals to those concerned about the environment.
"Our system recycles 80 percent of the water we use," said Agnew. "We have an energy-friendly building with lots of natural lighting to help cut electric costs. We use biodegradable chemicals that are both gentle on the vehicle and safe."
Breeze Thru has become very active in community affairs. It is involved with the Crossroads Safehouse in Fort Collins. It helps schools and other groups with fund-raising projects.
On Halloween the car wash sports a sign at the entrance, "Entering the Grime Reaper." Employees dress up in horrifying costumes to have fun with the customers.
The new car wash will be in Cheyenne, Wyoming in a prefabricated building that should be ready for use in November.
DENVER — David Begin of White Water Rapid Wash in Colorado Springs is the new president of the Rocky Mountain Car Wash Association.
Other new officers are Vice President Aaron Green of Kwik Car Wash in Parker and Littleton, and Secretary/Treasurer Keith Taylor of Jazz Car Wash & Detailing in Littleton.
One of the association's prime objectives is working with local and state agencies to better protect the environment and to educate the public on how commercial car washes aid in that effort.
The association's efforts have resulted in the creation of water use standards and certification programs that have been adopted by major water utilities up and down Colorado's Front Range, a spokesperson said.
DENVER — Authorities are warning car wash owners that "Smash and Grabs" are on the rise.
That is a break-in where vehicles are delibertely crashed into the wall of a car wash to commit a robbery. Although bill changers are the primary target, the thieves have hauled away boilers, gas lines, pump racks and remotely mounted items such as shampoo machines, trash can covers — anything that has scrap metal value.
There have been four incidents reported recently in the state.
The roof top entry also has gained in popularity, despite numerous instances of injuries when criminals cut themselves on the jagged metal.
THORNTON — Enough already! The same robber keeps targeting the Bradley's service station here even though his photo is displayed prominently on the front door.
He has hit the station four times in four weeks. Only once did he go next door to rob a restaurant.
And he's not a very good advertisement for the state's professional football team. He twice has worn the same orange Denver Broncos hoodie.
Although he has not hurt anyone he does carry a gun and is considered dangerous, police said. In the meantime, neighbors of the station are becoming fearful.
"I like to think the neighborhood I live in is safe," said store customer Cathy Perkins.
Employees think he parks around the corner so they cannot see him approaching. He drives a 1980s model, dark Colorado SUV, possibly a Bronco.
His rate of return is diminishing, however. After scooping up a large amount the first two times, he only got nine dollars in the most recent heist.
Police said it is very unusual for a robber to chance hitting the same place so often.
A customer theorized he must be desperate and not live far away.
LONGMONT — Save our gasoline station, local preservationists are pleading.
Johnson's Corner, a Depression-era gas station mentioned in Jack Kerouac's novel, On The Road, needs a large infusion of cash to save it from demolition.
It was in danger once before, in 2003, when officials targeted it to expand a highway. Preservationists and local developer Kiki Wallace moved the Art Deco-Pueblo style station to a new development that Wallace owns. However, after an application for state funding to rehabilitate it was rejected, the building sat for seven years deteriorating.
Now it needs $600,000 worth of work. Wallace cannot afford to restore it and he is under intense pressure from residents of the area who complain that the gas station is an eyesore.
"It is in dire condition," said Wallace. Although he has personally financed a new foundation he says he will have to consider applying for a demolition permit in October if he can't get new funding.
Even that is complicated. Because the station was designated a local landmark in 2007 it can't be razed without review by city planning staff, the Historic Preservation Commission, and finally, the City Council.
Colorado architect Eugene Groves designed the building in 1937. It is an example of the early days of poured, cast and reinforced concrete construction, a technique that Groves later patented. The place had a lunch counter as well as gas pumps.
"Johnson's Corner played a vital role in Longmont's social and economic history," said Margaret Hansen, chair of Historic Boulder's preservation committee. "It was a gathering place and, most importantly, it was the only place in Longmont that served Hispanics at a time when other local businesses posted signs, "White Trade Only."
Jim West, board member of the Historic Longmont Foundation, says $550,000 was spent on land costs, moving, legal fees, architecture and engineering fees and stabilization of the structure after the move.
But he said extensive work needs to be done: a new roof, exterior repairs to plasterwork, and a total rehabilitation of the interior. Signs, columns, and lighting would also have to be reconstructed.
"It would be a shame to lose it at this point, when so much time and money has been invested in it," said Patrick Eldman, engangered places program coordinator at Colorado Preservation.
John Olson of Historic Denver said the current location is the best place for it. "We would love to see it live another life because Eugene Groves was an important architect for our state and region."
GRAND JUNCTION — It's not often that a convenience store moves, but the Shell Convenience Store here did just that recently, prompted by a need for more space.
It moved onto the site of the old Eagle Convenience Store and will be renamed First and Grand Shell, said general manager Larry Bergmann. The Eagle and Conoco names are still on, but are soon to go.
The old Shell store would fit in the back room of the new location, Bergmann said.
Owners Wayne Clark and Gary Dean have big plans for the store. The floor and cooler will be replaced, fresh paint will be added, and a dining area established inside and outside.
COLORADO SPRINGS — Two men tried to pull a stick-up at a convenience store with a stick.
The female clerk at the Western Convenience Store wasn't having any of it. She wrestled the stick away from the man wielding it. With no weapon at hand the men aborted the robbery and fled.
Police arrested two men at a traffic stop a short time later. They were college freshmen at the nearby university. They have been banned from campus, pending outcome of the investigation.
Originally published in the August 2010 issue of the O&A Marketing News.
Copyright 2010 by KAL Publications Inc.
Serving the 13 Western States, the World's Largest Gasoline, Oil, Fuel, TBA and Automotive Service Market