DENVER — Loaf 'N Jug has acquired four Sinclair convenience stores in Colorado and is busy changing the brand.
Loaf 'N Jug, a subsidiary of Kroger, now has three new locations in the metro Denver area, another in Steamboat Springs, and has opened a new store in Fort Collins, its second there.
The acquisition of the Sinclair properties included paying $3.2 million for a pair of commercial buildings comprising 5,820 square feet.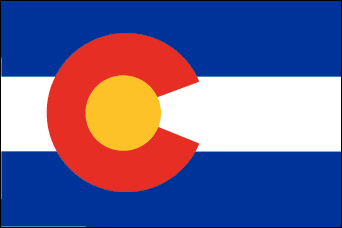 Loaf 'N Jug has more than one hundred and seventy stores, located primarily in Colorado and Wyoming.
COLORADO SPRINGS — A software system that will allow convenience stores to analyze and change prices in one morning has been developed by a sign company here.
Skyline Products says its software will enable store managers to input prices from nearby competitiors, combine it with their own chain's information on curent fuel costs, the anticipated individual store sales of fuel, and the company's pricing policies and come up with a new price that can be instantly posted.
The system will work with most cash register software, pumps and signs, company officials said.
"What sometimes couldn't be accomplished in a day now can be done in a morning," said Greg Stadjuhar, co-owner of Skyline.
The company, which long has been in the business of signage for traffic and Amber alerts on highways and gasoline prices for retailers, hired software veterans to work with customers to tailor price management systems to meet their needs.
The software, called PriceAdvantage, is available for about $2,000 a store and already is in use by two major chains.
BOULDER — Kum & Go has acquired a Sinclair gas station here. It is the Iowa-based chain's first in this city.
"The company is ecstatic to open our first store in Boulder," said CEO Kyle Krause. "We look forward to becoming a part of this community."
Kum & Go plans no structural changes in the building, but will offer E85 pumps and energy efficient measures in the store in keeping with its company policy.
It also expects to take on considerable charitable commitments.
CASTLE ROCK — An accelerated cleanup of a large gasoline leak at a gas station here has been ordered by state officials.
The cleanup, first begun at the Save-O-Mat, then extended to the Western Convenience store across the street, has been underway since October but state officials said gasoline seepage into Plum Creek requires more dynamic efforts.
Neighbor complaints about a strong odor resulted in an investigation that showed the origin was in the Save-O-Mat's septic system. The building once was the site of a single family home served by the septic system.
To date about 500 gallons of gasoline have been removed from atop the alluvial groundwater and more than 88,000 gallons of contaminated groundwater from a vacant area just north of the gas station.
The quantity led to testing of the Western Convenience store across the street where a much lower level of contamination was found. Cleanup is underway there also.
The water in Plum Creek feeds south and into the Chatfield Reservoir, with a single water provider along the way drawing water for human consumption. No contamination has been found in the drinking water to date.
LOUISVILLE — Sundrop Fuels has developed a method of using concentrated solar power to heat biomass to 1200 or 1300 degrees C and and produce syngas more efficiently than the standard technology allows.
The gasifier system features ceramic tubes that pass through a furnace. The gasifier is mounted atop a tower surrounded by a field of solar concentrating mirrors that reflect sunlight back to the furnace, company officials said. As the biomass is dropped through the intensely hot ceramic tubes it is vaporized into syngas for methanol, ethanol and gasoline.
Conventional gasification uses lower temperatures to minimize the volume of biomass used to fuel the process but leaves behind tar that is expensive to remove. It can't be left there or it will kill the catalysts downstream when the product is changed into liquid fuel.
The company believes the process will result in gasoline that can be produced without subsidies at less than two dollars a gallon and can lead to a reduction in greenouse gas emissions.
A new facility is expected to produce one hundred million gallons a year when it opens in 2015.
BURLINGTON — The first E85 blender pump in Colorado opened here recently.
Stratton Equity Company purchased the Gilbarco Encore S blender as part of the Blender Pump Pilot Program to dispense E85, E40, E20, and E10. Financing was provided through Advancing Colorado's Renewable Energy, Colorado Corn, and the Colorado Department of Agriculture.
There are more than one hundred E85 blending pumps in Colorado.
Dan Slinger, general manager for the firm, a farmer-owned business, said he is excited that the area grows the corn, uses the converted product in the vehicles there and keeps the money in the community.
Burlington is in the heart of corn-growing country in Colorado.
Many convenience stores now have E85, but this is the first facility to offer E20, E40 and E85.
VAIL — Nick's Quick Oil and Lube is trying to offer motorists a more environmentally protective motor oil, but owner Peggy Nicholls says it has been slow to catch on.
Nick's started offering re-refined oil last October.
It costs four dollars more than a regular oil change, which Nicholls thinks people will eventually pay once the economy picks up.
Nick's is thought to be the only shop in the valley offering the recycled product.
Nicholls uses Sky brand oil. A refinery in Indiana picks up waste oil from around the country and puts it through a refining process.
"It would be truly great if we could get fifty percent of our customers to switch to this," said Nick's manager Steve Sellars. "It would be cleaner for the valley."
DENVER — Gasoline prices continued to rise in Colorado last month.
The average price of a gallon of regular unleaded was $2.73 at presstime, according to AAA Colorado. Diesel was running about $2.99.
In Denver the average price was $2.67, in Colorado Springs, $2.69. The Denver price was a gain of twenty-two cents since mid-February.
Despite the increase Colorado remains among the states with the cheapest gasoline street prices.
LITTLETON — After twenty years of running a Japanese car repair shop Al Oramas decided to try something new when he expanded his enterprise.
The owner of Pro Auto Care in Denver opened a quick lube and car wash business in Littleton with all-make, all-model service. It is called 1 Auto Repair and is structured as a division of Pro Auto.
Oramas and wife Jessica offer a complete free vehicle inspection along with the quick lube and fluid exchange service. "The quick lube generates business for the service department," Oramas said.
He figured if he offered free inspections he would retain the customers.
It worked. Half the business coming thorugh the service department has been generated by the new Littleton quick lube, he said.
Located near a community college his new facility is very visible from South Santa Fe Drive, which attracts the majority of the new repair customers. Having a gasoline station in the same lot helps.
If they walk through the door, Oramas says he keeps at least 75 percent of the customers.
Another marketing tool is the internet. Assistant Jennifer Ancell promotes the shops on websites such as Facebook and Twitter. The Oramases also have their own website and have even managed to get on local consumer advocate Tom Martino's referral list.
The new shop has five service bays in the rear, with four new in ground Rotary lifts and a Rotary two-post lift. Oramas also purchased a used Hunter alignment machine and new Ammco brake lathe for the shop. He refills filter inventory weekly.
Oramas also decided to employ a new shop management system, FastTrak. This allows his staff to pull reports including one that shows what brings in new business along with a breakdown of dollar amounts per service. It also creates service reminders he mails to customers.
The poor economy actually fueled business at his original shop, he said, as more people opted to have their cars repaired than buying new. The company experienced a 13 percent growth in 2009. That prompted him to take the chance with the new venture. Also, because of the economy, he was able to get the new building at a great price. He employs nineteen people, five at the new location.
He expects the business to be profitable in a year.
GREELEY — Neighbors of a proposed car wash are up in arms over the idea.
Led by Sandra Duran, the group has set out to gather a hundred signatures on a petition to stop the planning commission from modifying a master plan to allow the car wash.
Duran contends there will be more strangers and a lot more traffic for children to face. Because the business would be open from 6 a.m. to 10 p.m. the lights will be another problem for residents, she said.
She argued that there are three other car washes within a short driving distance and another was not needed.
FORT MORGAN — A Shell station opened here recently at the site of a former Loaf 'N Jug. It offers free wireless.
The main focus of the store, however, will be food, said Chris Savard, owner. The store will revive the Chester Fried Chicken franchise.
COLORADO SPRINGS — It was a half-baked idea and it soon crumbled.
Alisha and Jesse Friese, both 27, were arrested after offering a sample of their home-baked marijuana cookies to a west-side convenience store clerk in hopes he would stock them in the store.
They left their business card and waited for results.
Oh, did they get them!
The clerk immediately notified police who called the number on the card and pretended to be interested in buying the Cannabutter cookies. An arrangement was made to meet and complete the transaction.
At the apartment that served as the bakery, police said they seized 114 cookies, packaged two to a bag, and labeled Canookies with a smiley face stamped on the label.
After the couple coughed up the cookies they were booked into jail on $2,000 bond each.
They have not announced plans for their future business ventures.
Originally published in the June 2010 issue of the O&A Marketing News.
Copyright 2010 by KAL Publications Inc.
Serving the 13 Western States, the World's Largest Gasoline, Oil, Fuel, TBA and Automotive Service Market