DENVER — A state legislator hoped to give convenience stores the opportunity to sell full-strength beer this year instead of having to wait for the outcome of a November election, but once again the effort was killed in committee. Now it's back to gathering signatures that would put it to a popular vote.
After Blake Harrison, a Democratic candidate for the state House drew up the paperwork to put a proposal on the ballot to allow both convenience and grocery stores to sell the stronger brew, Colorado Springs Republican Representative Larry Liston jumped in with a bill limited to convenience stores. It also would have allowed opposing liquor store owners to sell snacks such as cheese and chips.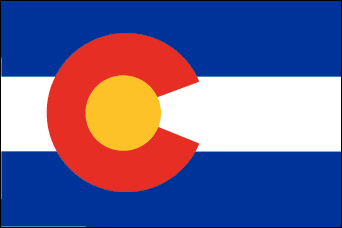 But members of the House Finance Committee soon voted down the bill in the wake of outraged opposition from the liquor store block, which claimed the competition would ruin their business. It was the third failure for the convenience stores in their effort to pass the legislation.
Grocers who previously had banded with convenience stores in the fight have now decided to go it alone in the legislature. Their proposal to buy out some liquor store licenses is still on the table.
Both the convenience stores and the grocers have been restricted to the sale of 3.2 beer. The issue came to a head when legislation passed two years ago allowing liquor stores to open on Sunday, triggering a competition that convenience store management said basically killed the market for 3.2 beer, a high profit item.
Harrision is awaiting the outcome of the grocery store bill to see whether the grocery stores need to be included in his initiative to take to the voters. He would have to gather 76,000 signatures to put it on the ballot. He is confident he could do it.
During the battle over the convenience store effort, Ben Davis, a spokesman for the liquor store industry, jeered at the effort to placate his colleagues with snacks. "It's like comparing selling a six-pack of brew to selling a bag of chips."
Liston argued that allowing convenience stores to sell full-strength beer would help shore up Colorado's state budget. He said it could raise an additional $1.3 million a year in taxes from increased beer sales.
DENVER — The hard-hit convenience store industry suffered another blow at the hands of legislators with the passage in February of a tax on candy and soda.
It was one of 13 tax credits and sales tax exemptions suspended to balance the state's overburdened budget. There is no tax on any other grocery item.
Governor Bill Ritter proposed making the tax permanent, but a bipartisan majority voted to repeal it after three years.
The new law gave business owners only a week to implement the tax and the state's revenue department little more time than that to gear up to enforce the requirement.
Among those who joined the convenience stores in protesting the tax were Coca-Cola and Pepsi bottlers who contended it would lead to the loss of 370 to 800 jobs.
Calhan, Colorado Representative Marsha Looper, who voted against the tax, said, "This knocks our citizens down and kicks them when they are down."
Governor Ritter has announced he will not seek another term.
DENVER — The average price of a gallon of unleaded gasoline rose to $2.60 last month, the highest since the recession took root. And industry watchers again predicted the cost would go up to $3 a gallon by summer.
In Colorado the approach of warmer weather factors in as retailers must switch to pollution-reducing blends.
The price in the state still was below the national average.
FRUITA — Maverik is expanding in the Grand Valley area.
A new convenience store is under construction at the corner of Highways 5 and 50 here and should be open by the end of this month. It is the first of three planned for the area.
Maverik is a family enterprise headquartered in Salt Lake City. The company has about 200 stores in seven western states.
It prides itself on offering many things other gas stations don't, including a full-service bakery.
NEDERLAND — A man was injured when he was run over by his own car at a car wash after he tried to stop it from running away by blocking it with his body.
Sixty-one-year-old Harvey Arnold had left the vehicle in neutral and the emergency brake on after running it through a Conoco car wash and was trying to dry the windows. The 1997 Lotus started to roll forward, police said, at which time Arnold ran in front of it and tried to stop it.
The car pinned him underneath. Firefighters had to jack up the vehicle to pull him out. Arnold was treated for a fractured foot and other minor injuries at a Boulder hospital.
Police theorized the emergency brake was not fully engaged. They urged anyone else whose car starts to run away not to try the same remedy.
DENVER — It's just not Christmas without the family dog, said Mike Contreras. So he refused to turn off his Christmas lights until he found his eight-year-old dog Madison.
He recovered his beloved companion three weeks after Madison was inadvertently dog-napped by a car thief at a convenience store.
Contreras left his 1997 GMC Jimmy truck with the Lhasa Apso in it while he ran into the 7-Eleven in Lakewood just before Christmas. When he returned three minutes later his truck and Madison were gone. Sheridan police recovered the truck three days later, but there was no Madison in it.
Contreras vowed to keep his Christmas lights burning until Madison came home to celebrate with him. He put up three hundred fliers and posted a $1000 reward but nothing worked.
Three weeks later he was handing out fliers at the Denver Dumb Friends League when a dog there caught his attention. It was Madison, who was equally glad to see him.
COLORADO SPRINGS — What do you do when the bottom falls out of the construction business where you've always made your living? Why open a combination carwash-dogwash, of course.
Steve Hammond built luxury residences here for 21 years, but then the custom-home business came to a virtual standstill.
He had a car wash that he had owned since 2002 and thought adding a self-service dogwash would generate the kind of income he and his son Nick, a recent business school graduate, would need to suvive.
But he soon learned that the regional building department would not allow him to install the out-of-state free standing units he had his eye on and it was too expensive for the Canadian manufacturer to acquire the necessary entitlements.
He decided to build his own dog wash units and asked a local architect to transform one of the car wash bays into two dog wash facilities.
The water and drainage were already there. All that had to be done was to enclose the bay at both ends and add heat, air conditioning and tables.
A special feature he hopes will attract customers is they won't have to clean up after themselves and their canine friends.
The dog washes are expected to open this month. The car wash already handles 45,000 to 50,000 car washes a year. Nick projects about twenty dog owners will use the facility a week, increasing revenue by about fifteen percent, enough to get them through the remainder of the recession.
DENVER — The Western Slope Colorado Oil and Gas Association is lobbying its U. S. Representatives to help make compressed natural gas available in what is now a dead stretch of the West for obtaining natural gas fuel.
As it is now drivers can go from the East Coast to Utah and fill up and continue on to the West Coast, but this leaves states with some of the richest reservoirs of natural gas out in the cold. That is the area where Interstate 70 bisects the Piceance Basin.
The Association wants to build public support for compressed natural gas filling stations along Interstate 70 from Denver to Price Utah or Cedar City Utah, said David Ludlam, executive director.
"We hope your office shares our vision for a CNG future and we hope for your visible support of ongoing projects," the association wrote in a letter to U.S. Rep. John Salazar (D-Colo).
What would immediately jump-start the project would be reinstatement of a fifty-cent-a-gallon excise tax rebate from the federal government, which would allow retailers to offer lower prices to consumers, said Wes Biggers, president of FuelTek Conversion Corp. in Commerce City.
Salazar has not yet responded.
Originally published in the April 2010 issue of the O&A Marketing News.
Copyright 2010 by KAL Publications Inc.
Serving the 13 Western States, the World's Largest Gasoline, Oil, Fuel, TBA and Automotive Service Market