DENVER — Colorado convenience stores and groceries are trying again to put full-strength beer and wine on their shelves, this time through a vote of the people.
Blake Harrison, a Democratic candidate for the state house, presented the proposal to the legislative council in Denver for any suggestions on the wording. To get it on the November ballot he must obtain 76,000 signatures of voters in support by July 12, 2010.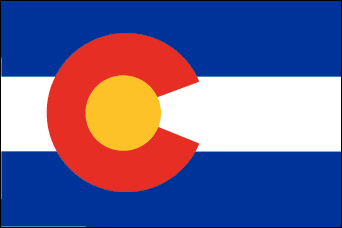 A recent poll of Denver Business Journal readers indicates that won't be too difficult. Of 1,113 voters polled 875 said they wanted full-strength beer and wine in convenience and grocery stores.
The Colorado Licensed Beverage Association disputed those numbers. Its own poll of 600 voters showed only thirty-eight percent favored changing the law that now restricts those businesses from selling anything other than 3.2 beer.
The convenience and grocery industries contend they need the ability to offer stronger spirits to even the competition, which they said was flattened by last year's legislative passage of a law allowing liquor stores to open on Sundays. They tried at that time to get a law passed to eliminate the restriction of product content, but it died in the state Senate finance committee by a vote of 5-1, based on liquor store owners' complaints it would cripple their business.
But convenience store spokesmen said that has already happened to them because the bulk of their beer sales occurred on Sunday and given the choice of full or partial-strength beer, customers choose the former. The industry is not seeking to sell hard liquor.
Under Harrison's proposal convenience and grocery stores would be able to sell full-strength beer and wine in only five percent of their space. They would have to designate 20 percent to craft beer and 20 percent of the wine space would have to be reserved for boutique wines to protect those manufacturers who feared they would lose out. To pacify the liquor stores, those businessmen would be able to devote five percent of their space to food. Now they can only sell limes, lemons, and drink-related food items. Also, individual owners would be able to own three licenses rather than the current one.
Doing away with the 3.2 beer and wine restrictions is "the fair thing to do," said Harrison, and not just for the convenience stores and groceries. "People want one-stop shopping."
Jeanne McAvoy, spokesman for the beverage association, said an estimated 50 percent of liquor store sales come from beer, 30 percent from wine, and 20 percent from hard liquor.
"If you add grocery stores, supermarkets, convenience stores into that mix, you're adding a whole level of competition that doesn't exist now," she said, and could result in job loss and store closures.
DENVER — Convenience store operators, already plagued by a bad economy, the requirement they no longer get to keep some of the sales tax they collect for the state, and higher and higher taxes on cigarettes, now face the possibility they will have to collect tax on candy and soft drinks.
Governor Bill Ritter is considering the tax to help reduce the 2010 budget deficit.
"This tax is not imposed on any other grocery item," said Mark Larson, executive vice-president of the Colorado-Wyoming Petroleum Marketers Association, who has vowed to fight it.
He said it would introduce an administrative nightmare as there are "innumerable candy and soft drink items that straddle the definition between a food and a candy."
IDAHO SPRINGS — Kum & Go has opened a new 3,400-square-foot store here and at the same time presented a $2,000 check to an elementary school for new technology equipment to help students and faculty.
City and school officials attended the ribbon-cutting and grand opening celebration. The store served free Java Ridge coffee and cappucino for two hours during the opening.
The new store has 12 conventional fueling dispensers and offers a variety of food and beverages.
As part of the chain's committment to the environment the new store integrates heavily insulated glass, LED cooler door lights and energy-efficient coolers into its energy-efficient design.
"We want Kum & Go to become Idaho Springs' store of choice for coffee or pop in the morning, gas after work and all the stops in between," said Kyle J. Krause, president and CEO.
The Des Moines, Iowa-based chain has won applause by instituting a new financial support system for those associates serving in the armed forces. It is available to all National Guard and Reservists who are deployed, providing that they worked for at least 13 weeks prior to going on active duty. If an associate experiences a loss of income due to deployment the chain will supplement the difference in his or her base pay for up to 12 months.
The chain also displays state of support certificates for the military in all of its stores. For that effort it received an award from the Iowa Committee for Employer Support of of the Guard and Reserve.
COLORADO SPRINGS — Ford Restaurant Group is planning to build a 7,000-square-foot convenience store and barbecue restaurant here.
The Lakeway, Texas-based chain announced Rudy's Country Store and Barbecue will seat 250 and include an outdoor patio with room for 60. It expects to employ 80 workers.
"We have been working on this project for over three years," said Pete Bassett, vice-president and director of operations for Rudy's. "The property had to be re-zoned and we had to get a development plan through the city. We're excited to get the paperwork behind us and are ready to start turning some dirt and cooking some barbecue."
The combined convenience store and restaurant will include gasoline pumps and three oak-fired pit barbecues. The company is hoping for a late spring or early summer opening.
The chain has weathered the recession well, Bassett said, because it has kept things simple.
The new store will be the company's eighteenth.
EVERGREEN — Who says you can't change a sow's ear into a silk purse?
Early last year Jim Utterback took over what he described as a "dysfunctional facility with a bad reputation," and is slowly making it the place of choice for the residents of this small community.
He has a twenty-year lease with an option to buy at any time on the Evergreen Car Wash. His price is fixed for five years and if he chooses to sell after buying he will split any profit over the purchase price he paid with the previous owner.
The car wash was in bad shape when he took it over. It had an absentee owner and was marred by inconsistent operating hours and quality, unprofessional employees, some of whom used drugs on the job, and lackadaisical management.
To top it off, the customer encountered a dirty premises, was treated with indifference, and was charged high prices. Most did not come back.
"It had a terrible reputation," said Utterback, "in a town where everybody knows everybody."
After cleaning up, one of the first changes he made was in the hours of operation. "Their operating hours were 8 to 5 in a town that has 70 percent of the population working in metropolitan Denver. They never gave people a chance to wash their cars here, forcing them to do it in Denver. We are now open at 7 A.M. and close at 6 P.M."
The building had an appealing ski lodge motif once cleaned. Utterback added Motor City Wash Works arches, a Turtle Wax Ice Extra service arch, and a water reclaimation system from Con-Serve Manufacturing. He also added lighting to the interior of the sixty-foot tunnel to eliminate the "black hole" look from before.
New consumer-friendly additions also include an ATM, two massage chairs and additional greeting card racks. There are TVs, and music.
Utterback spent $4,000 to improve the look of the employees, dressing them in ski jackets and polo shirts with logos and Denver Bronco blue and orange colors.
Of great importance to Utterback is a new rule that employees greet customers promptly. "Open the door, say hello on arrival and goodbye when they leave."
The car wash has a good location in a shopping center with a Home Depot, Walmart and other recognizable businesses. But it had poor signage. Utterback has placed logo and location information on King Soopers carts. He used a local mailer to send coupons to 40,000 households, promoting the new ownership, new pricing, new hours and new rules. The coupons were redeemable for a five or ten-dollar wash.
One of the most successful promotions involved a three-coupon booklet good for ninety days and providing a free tire shine, a dollar off the top express wash and ten dollars off an express wax, normally selling for forty dollars.
Utterback's personal business cards read "compliments of the owner" and give the holder 20 percent off any wash, ten dollars off any detail job.
He has joined clubs and circulated as much as possible in the community. It seems to be working.
Utterback has the exprience to make it a go. His father built car washes in the late 1960s and later sold car wash equipment.
"My friends say I was born in a car wash pit," said Utterback. "I started towel drying cars at the age of 12 and throughout high school I worked at my father's distributorship." He did it all, from service to installations to delivering chemicals.
After college he worked with his dad, worked for Turtle Wax Industrial as a business development manager and for Motor City Car Wash Works in Michigan. He believes his experience on both the vendor and service sides will aid him.
The purchase price he has agreed to pay was based on the value of the land and building, not on the business because "there was nothing worth buying."
The deal was completed in five weeks. "I went from having a very stable professional career to jumping into my car loaded with cloths, leaving my wife and two children (temporarily) to moving 1,300 miles to Evergreen to own and operate a full-service car wash."
PUEBLO — Gasoline prices here moved lower late last year, helping holiday shoppers to buy more presents.
Some stations were selling gas at $2.27 a gallon, down from $2.60 in the fall.
Part of the reason is increased competition.
Western Convenience Stores, known for its lower rates, recently opened a second Pueblo store.
Still, prices are still much higher than a year ago when the price of gas here averaged about $1.71.
DENVER — The Fire House Car Washes at 6th and Santa Fe and at Colfax and Williams helped to make Christmas a little brighter for ill and domestically threatened children, offering free washes to those who would bring toys.
The toys went to the Safe House and to the Ronald McDonald House.
Aurora police brought in all their cruisers, loaded with toys.
BASALT — A businessman's kind gesture toward an employee of a gasoline station was paid back in spades.
Kevin Harris only wanted a soft drink when he entered Willitts Gas Station. Not wanting to inconvenience the clerk to break a fifty-dollar bill, which was all he had, he also bought three ten-dollar scratch tickets.
He won $250,000.
He celebrated by taking his sister out to lunch at the Red Lobster.
HIGHLANDS RANCH — Sleepy customers of a convenience store here didn't need to buy that morning coffee they stopped in for recently. They got a wakeup jolt no caffeine could supply.
The driver of a pickup truck lost control of his vehicle, crossed two lanes of southbound traffic and rammed into the back of a Diamond Shamrock store.
The truck and the building sustained damage, but no one was injured. The customers must have thought that coffee contained a real wallop.
GREELEY — Police have arrested a suspect in a 1977 kidnap, assault and murder of a 7-Eleven Store clerk.
Marcello Maldonado-Perez was taken into custody at his home in Port Charlotte, Fl.
His DNA matched that in a national database when it was submitted just prior to his release from prison in Texas in 2008. The report was just forwarded to police.
Twenty-two-year-old Mary Pierce was abducted from a Greeley 7-Eleven on Aug. 25 1977 and killed. Her body was found two days later in a corn field west of Greeley. Autopsy results showed she had been sexually assaulted and stabbed several times.
Originally published in the February 2010 issue of the O&A Marketing News.
Copyright 2010 by KAL Publications Inc.
Serving the 13 Western States, the World's Largest Gasoline, Oil, Fuel, TBA and Automotive Service Market