COLORADO SPRINGS — Gasoline prices in southern Colorado skyrocketed recently.
A gallon of unleaded regular jumped thirteen cents overnight at two stations, one here and one in Pueblo. In a less dramatic instance the price at a station in the area went from $2.22 per gallon to $2.49 in the space of a week.
The average price of a gallon of gasoline in Colorado Springs was $2.53 in October, according to AAA Colorado. The month prior it was $2.35.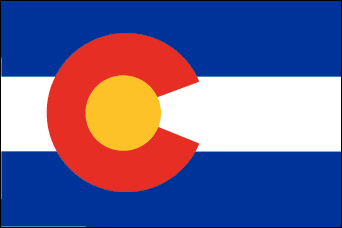 DENVER — 7-Eleven franchise owners are fed up with what they have to pay credit card companies and set out to join in an effort to stop it with an intensive campaign that netted 51,653 signatures from Colorado customers demanding that transaction fees be lowered.
The petition drive was in support of proposed federal legislation that would restrict credit card companies and banks from setting and enforcing high interchange fees.
Sandip Mali, a Denver franchise owner, obtained the most signatures: 252. "My customers were eager to sign," he said. "I hope the credit card companies get the message."
Fees on credit card transactions at the pump are the major concern of many of this state's gasoline retailers who have already been hit by high taxes, competition on beer sales from liquor stores now allowed to operate on Sundays, and an economy that has reduced business.
DENVER — Jiffy Lube franchisee Griffin Fast Lube has acquired 23 Jiffy Lube service centers in Colorado. With the Jiffy Lube service centers the company owns in Utah and Northern Nevada that brings ownership to fifty, making the franchise one of the largest in the country.
"We are thrilled to announce this expansion, particularly given today's difficult economic climate," said David Griffin, owner of Griffin Fast Lubes. "We have always prided ourselves on providing exceptional customer service at each and every location. We believe the commitment has resonated well with consumers. No matter what challenges the future brings, drivers will continue to require quality maintenance. We look forward to providing quality and innovative services to our customers for many years."
The franchise is family-owned. It opened its first Jiffy Lube in 1979 in Ogden, Utah, and has maintained its base in the city.
The company has experienced phenomenal success. One center in Reno, Nevada, had a 40 percent increase in sales in 2009 and a 40 percent increase in customers.
Dave's wife Joyce and their three sons are active in management.
PUEBLO — This city now has five stations selling E85.
The fifth opened at the end of October, a partnership of Western Convenience Stores, the Colorado Corn Growers Association, the Governor's Biofuels Coalition, and Southern Colorado Clean Cities.
"This pump marks another step in expanding access to E85," said Mark Sponsler, the head of the Corn Growers Association. "Without convenient access, the program can't be a success."
He lauded Western Convenience Stores as "a great partner and one of Colorado's industry leaders in renewable fuels adoption."
Western Convenience Stores has put the fuel into 24 of its locations in Colorado. The state now has more than 100 E85 stations online.
To promote the new fuel, Western Convenience offered a fill-up for only eighty-five cents a gallon on a Wednesday from 11 a.m. to 1 p.m.
DENVER — Since everyone has to get a lube job and latte is so popular two Denver entrepreneurs decided to provide both in their location here.
"We love cars and we love coffee so we created an auto shop where you can relax, check your e-mail and drink coffee in our cafe while your car is getting worked on," said Dustin McNamara-Olde, who owns the shop with his wife Eilis.
They started the business for those who felt uncomfortable in the usual setting of greasy plastic chairs, stale coffee and boring TV.
Dustin learned the auto side and Eilis hired a consultant and decorated the adjoining cafe.
When they decided to offer coffee, they decided it would be as high quality as the lube work. They use locally-roasted Novo coffee. "This way we support the community too."
If customers go on-line they not only can make an appointment they can get regular e-mails about specials. One of the recent specials offered those who would agree to leave their cars for the day a twenty percent discount on labor.
To help the less fortunate they are offering a $19.99 lube and latte during the holidays to those who bring in two canned-goods.
SILVERTON — While others opt for modernistic designs, the owners of a car wash in Silverton are resurrecting an historic building for their business.
The town council recently agreed to restore commercial zoning, paving the way for the carwash. The land had reverted to residential zoning after the original car wash closed in the latter part of the last century.
John and Beth Demaree of Jamestown, Ind., part-time residents of the area, are restoring the old car wash.
DENVER — Who says crime doesn't pay?
A shoplifting suspect run over twice by the policeman who was chasing him got the city to pay him $30,000 to settle the lawsuit he brought.
A convenience store employee called police and said a man had just stolen some beef jerky. He locked the store to prevent the suspect from escaping, but the man kicked out a glass door and fled. A helpful citizen saw a police car nearby and told officer Gary Hise, who began the chase after seeing a man fitting the description.
A comedy of errors followed.
The officer put Trujillo in his spotlight. Trujillo later claimed he raised his hands to surrender, but that the police car continued toward him and jumped the curb four or five feet from where he was standing. Trujillo said he panicked and ran toward a driveway but did a fast backtrack when he encountered some angry dogs.
After Trujillo passed the patrol car, the officer said he lost sight of him, so he backed up to continue the chase. He said he stopped momentarily when he felt an "instability like a flat tire under his right rear tire." But he said he didn't dream that he had struck Trujillo. Instead he thought it was just a rough patch of gravel, so he continued to back up. In the street he felt the same instability so he climbed out and took a look under his car.
There was Trujillo, pinned underneath. The officer had to summon a tow truck to extricate the man.
The officer agreed to the settlement after conferring with his lawyer.
FOUNTAIN — A former convenience store clerk had it all planned on how to rob the store where he had worked but had a change of heart soon after committing the crime and returned the money.
Donald Krivanek, 25, was arrested on suspicion of attempted aggravated robbery.
A 7-Eleven clerk said he was stocking drinks inside the cooler about 3 a.m. when he heard the doorbell. When he came out he was accosted by a tattooed man wearing a ski mask and brandishing a knife.
The man duct-taped the clerk's hands and feet and told him to lie still on the floor.
But several minutes later he returned, released the clerk, and left. Police apprehended Krivanek after spotting a car of the description provided.
Authorities said they think he intended to steal from the store safe, but got cold feet.
AURORA — Schools in an Aurora neighborhood were put on lockdown after two men were shot at the nearby Florence Mini Mart.
The shooting occurred in the morning. Officers found two injured men outside the store when they arrived. The shooter left on foot and was still being sought.
No motive was immediately established. The victims were taken to a hospital with serious injuries but were expected to survive.
GREENWOOD VILLAGE — Two feet of snow ordinarily would not be too good for business, but it turned out to be a good thing for a convenience store owner here.
Officers responding to a report of a robbery at a 7-Eleven found two sets of footprints in the snow and were able to track them all the way to the door of the motel room where the suspects were staying.
The alleged robbers surrendered voluntarily. Police said they were escapees from the Arapahoe County Centennial Community Transition Centers.
Originally published in the December 2009 issue of the O&A Marketing News.
Copyright 2009 by KAL Publications Inc.
Serving the 13 Western States, the World's Largest Gasoline, Oil, Fuel, TBA and Automotive Service Market