COLORADO SPRINGS — Kelli Renae McKay, who started a chain reaction at a gasoline station that resulted in the fiery death of an 18-year-old college student, will not go to jail.
On March 17 her Ford Explorer struck a pickup truck, shoving it into a gasoline dispenser at a 7-Eleven store, forcing the pump to tilt and pin Whitney Hendrickson against her car as she was filling the gas tank. Fuel spilled out and caught fire, burning the girl to death.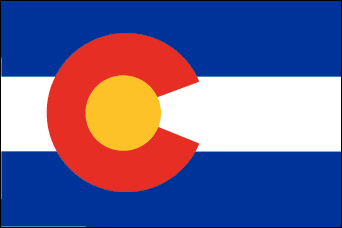 McKay, 39, pleaded guilty to one count of careless driving resulting in a death.
El Paso County Judge Larry Martin could have sentenced her to a year in the county jail. Instead he honored the wishes of Hendrickson's parents and sentenced her to five years probation. He further barred her from driving or possessing a driver's license for four years. She also must serve two hundred hours of community service and undergo a mental health evaluation.
Whitney Hendrickson's father, Colorado College political science professor David Hendrickson, said, "We don't believe in vengeance. We didn't want to see her go to jail. She has several children at home. We thought that the suspension of her driver's license was a serious punishment, one that would serve a positive purpose."
McKay told police after the accident her brakes failed. But the brakes on her 2003 Ford Explorer were tested and were in good working condition. Police think she meant to step on the brake pedal of her auto, but instead stepped on the gas, causing the chain reaction.
The shut-off safety valve worked, but authorities said an electrical short within the pump ignited the blaze in seconds from the two to six gallons that spilled before someone could reach the valve. Fire officials estimated temperatures reached 1,500 to 2,200 degrees. A passenger in the car escaped without injury.
Judge Martin said the Henrickson family are "incredible people." He told McKay, "I don't think I'd be as forgiving and understanding. If it had been up to me you'd be going to jail."
Outside the courtroom McKay hugged the Hendricksons and said, "This has been a terrible tragedy. I'm thankful the family has been so understanding and forgiving."
Her husband had just returned from a tour of duty in Iraq when the accident happened. The family plans to move to Arkansas where the husband is stationed.
STEAMBOAT SPRINGS — For dog lovers and car wash owners Frank Cefaratti and his son Jr., it was a natural way to expand their business. Now they are the only carwash in town where people can wash their cars and their dogs at the same time.
Despite the economy people are still lavishing care on their animals and the Cefarattis say business has been great.
Pet owners need not bring anything. The proprietors provide the bathtub and hose, shampoo and conditioner, even aprons for the dog owners. And, because most dogs don't like to take a bath, they console the four-footed clientele with treats after the job is done.
The building in front of the self-service car wash is cooled in the summer and heated in the winter for man and canine comfort. It's open at convenient times too, from 8:00 a.m. to 8:00 p.m.
The Cefarattis have long been active in community efforts to make life more liveable for the town's canine residents. They led the Responsible Dog Ownership Group of Steamboat to get off-leash privileges for dogs at two city parks.
"We're just crazy about dogs," said Sr. He owns two black Labradors, Jack and Hoover.
The only competitor in town, Dave Terranova, who operates out of a pet supply store, doesn't mind. "I'm glad to see people have other options," he said.
DENVER — Colorado experienced a lot of tourist traffic this summer, unlike other parts of the country hard-hit by the recession.
A large part of business at parks and hotels came from in-state residents who live close to some of the most beautiful spots in the country. Many decided that instead of flying off to exotic ports it was time to visit the lakes, desert sands and mountains that proliferate in the state. Officials said about two million people traveled by car in the region just over the Fourth of July. This makes a 1.2 percent increase in the number of residents who traveled this year over last. The nationwide percentage was down twelve percent, according to AAA Colorado.
But they were not only coming from Colorado. The state saw its share of visitors from neighboring states because gasoline prices at times was eight cents a gallon lower than the national average.
GRAND JUNCTION — In a state that has experienced very little expansion or opening of new convenience stores this recession year, it was welcome news here that the city council has taken action that will allow construction of a Maverik convenience store and gas station.
The council rezoned a 1.31-acre site, changing it from residential to commercial. The only building there now is an abandoned house.
Don Lilyquist, permits manager for Maverik, says the company hopes to begin construction sometime this fall.
COLORADO SPRINGS — Although it hasn't produced much business for her, the owner of the Hub Diner and Car Wash figures it is a good thing for the community for people to have a place to "hang out." So she is allowing car worshipers to congregate in her parking lot, to show off their vehicles, play loud music, flash their lights, and just plain socialize.
Hub owner Michelle Squibb agreed to allow the spectacle after Chris Maestas, owner of Street Dreams Auto Salon, a nearby body shop, approached her with the idea of partnering to create a late-night safe zone for car lovers. She was reluctant at first but Maestas convinced her it would add to the Hub's ambience. The Hub is a '50s-style diner with classic American cars drawn on its walls and many of the cars that gather in the lot are classics.
Maestas promoted the safe zone with fliers and ads.
Car owners have to observe three rules: No fighting. No drinking. No vandalism.
The Hub stays opens later on those Friday nights, from 9 p.m. to 2:00 a.m.
On a recent Friday night The Hub's red logo of a '63 Corvette illuminated the dark. Soon a Subaru in the lot sported a blinking blue light on its top. Then the fun began. The group included a 47-year-old amateur drag racer who gave teenagers a hefty jolt when he started his engine. It sounded like a shotgun. Ted Bitzel satisfied the teens' curiosity by strapping them one-by-one inside the car body. They didn't go anywhere but they reported it was like an amusement park ride.
Police report the safe zone does seem to cut down on the amount of drag racing on the road.
DENVER — The sister of a 7-Eleven clerk shot to death on the job by a mentally deranged man accompanied his body home to Ethiopia after people raised the funds for the trip.
Twenty-seven-year-old Natnael Mulugeta was shot in the chest about 3 a.m. while working the late night shift. He managed to call 911 before collapsing in the alley outside the store, but was dead on arrival at a hospital.
The man arrested for the crime, Dale Baylis, 46, had been a mental hospital patient, had been released to a half-way house and then, because a psychiatrist determined he was no threat to himself, others, or the community, was allowed to return home to his mother in December. She lives a short distance from the convenience store.
He was charged with attempted murder and other crimes in the first attack after jumping on the back of the woman, choking and beating her for no apparent reason. No motive was apparent in the current incident either.
Mulugeta had worked at the convenience store for five years. About two hundred people attended his funeral.
DENVER — A Brighton man has been charged with promising to build a car wash for investors, then using the money to pay off his own debts.
The attorney general's office said James Shattuck, 58, talked three investors into putting up $257,000 for a new car wash in Northglenn. The Reflections Auto Wash was never built. Shattuck is charged with theft, forgery and securities fraud.
BOULDER — A man got away with robbing a gasoline station once, but when he tried it again he wasn't so lucky.
David Lawrence Hayzlip, 28, of Boulder, is awaiting trial on charges of robbery, aggravated robbery, and attempted aggravated robbery.
In the first incident, he allegedly wore a surgical mask to disguise his face when he entered the Barn Store Gas Station and demanded money.
An attempt to rob an area Subway failed so he allegedly returned 20 days later to where he had his success: the Barn Store. This time he wore bandanas over his face and hair, indicated he had a weapon, and demanded cash.
But he was caught soon afterward.
DENVER — Convenience stores soon will be able to offer a beverage favored by entertainers and national athletes under an agreement struck between VIB Holdings, manufacturers of VIB (Vacation in a Bottle) and distributor New Age Beverage of Denver.
The Pomegranate Berry and Mango-Lime flavored drinks are lightly carbonated, caffeine-free and are enriched with amino acids L-Theanine and L-Threonine that are said to reduce stress and anxiety while sharpening focus. VIB also is enriched with high levels of antioxidants from pomegranate, goji berry, and B vitamins. They are known as relaxing drinks.
CENTRAL CITY — Bubbles Express Car Wash supported the Citizens Environmental Coalition in June by donating four dollars of every eight from Choice Washes sold.
Originally published in the September 2009 issue of the O&A Marketing News.
Copyright 2009 by KAL Publications Inc.
Serving the 13 Western States, the World's Largest Gasoline, Oil, Fuel, TBA and Automotive Service Market