DENVER — Ethanol has a vital national security role in America by reducing dependency on oil imports, and thus avoiding costly entanglements like the war in Iraq. So said Retired General Wesley Clark, speaking at the opening session of the International Fuel Ethanol Workshop here.
The retired four-star general said ethanol "is not just about business, this is about national security." Oil distorts U. S. foreign policy, he said.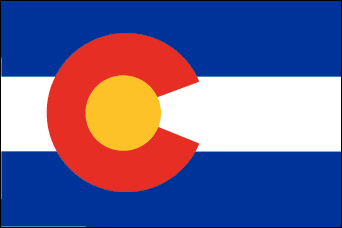 Some 1,700 members of the ethanol industry gathered in Denver to discuss the hard times the industry has fallen on, to exchange tips on how to stay in business, and to hear experts discuss new technologies.
From its beginning in 1985, this global event has helped the ethanol industry's evolution by providing technical workshops and networking forums.
The recession, tight credit markets and volatile gasoline and corn prices have caused financial problems for the ethanol industry. Some companies have idled plants and sold off assets to cut costs. Others have sought bankruptcy protection. To stay in business, the industry is looking for government funding and new types of investors, even from oil companies.
General Clark, the workshop's keynote speaker, urged the companies to "forcefully push the national security message in public forums. America must stand up and take notice of this industry," he said.
"You're at a crucial point," he continued. "The country is taking a deep breath and asking itself 'where are we going?'"
Clark took a swipe at the oil industry for campaigning against ethanol because it is taking a market share away from gasoline sales. "When you're selling 10 million gallons a year of ethanol somebody is not selling 10 million gallons of something else."
He said analysts believe the industry will survive its economic problems with fewer but healthier companies.
BOULDER — J.A.D's ShortStop Stop convenience store chain has expanded its prepaid card program in Colorado, offering a mobile payment system introduced by Mocapay Inc. of Boulder that makes it easier for customers to use their phones to make instant payments at point of sale.
While most phones have the capacity to pay it requires adding near-field communication technology to the phone, and consumers have not rushed to acquire it. Mocapay's allows payment through text messaging, which most phones have. It also supports a bar code system that can work with some point of sales terminals and will eventually work with NFC.
The system is designed to work with existing payment accounts so merchants do not have to distribute new gift or loyalty cards to begin use. Nor do they have to stop selling plastic cards if consumers want to use both the phone and the card to access the same account.
Jeff Dageenakis, co-owner of ShortStop Stop, said his prepaid card sales have already increased since he started using the system last winter.
Convenience is the big thing, he said. "A lot of people forget wallets, forget cards. You never forget your cell phone," he said.
"We've definitely had a lot more people signing up for it and using it and refilling," he said.
Customers especially like the idea of being notified ahead of changing gasoline prices. "They say 'If we know gas prices are going up tomorrow morning they would appreciate us sending a text out and suggesting, 'Why don't you come in today and fill up your tank?'"
Currently ShortStop Stop only uses MocaPay's text messaging, although bar codes also are available. Customers request a one-time use text code that can be punched into a keypad or read aloud to a cashier to authorize a debt to the prepaid account.
The code can even be shouted across a store without compromising the card account's security since it can only be used to initiate a single transaction. Customers can access their balances on the system also.
The text message code expires in thirty minutes or when it is used.
Before using MocaPay Dagreenakis said he did very little business with prepaid cards. Most were bought by a neighboring business as gifts for employees.
Although he uses only text messaging now he said he is considering updating his terminals to accept the bar code system MocaPay offers as well. Any mobile phone with a web browser can produce a bar code image that can be read by some terminals.
ENGLEWOOD — In another technical advance, convenience stores in Colorado now have access to ice bagging machines.
Kloppenberg's ProfitICE Ice Bagging Machine allows store employees to make the ice quickly and efficiently in lieu of buying bags of it from outside sources.
"In today's cost-tightening economy the net difference between purchasing bagged ice and having in-house bagging is melting away some of the red in their operating expenses," said Phil Moyle, inside sales and customer service manager for Kloppenberg.
He said the thirty-inch-wide design takes little back room space and fits comfortably through a standard front door. Merchandisers can even expand their promotions by offering a free bag of ice as an incentive to buy gasoline and can provide the setup for more cold drink merchandise in the summer.
The bagger features a foot pedal eliminating physical demand while allowing workers to bag fifty to sixty eight-to-ten-pound bags an hour for less than eight cents a bag.
"Considering today's ice costs up to a dollar a bag from an outside vendor the savings, convenience, and flexibility of bagging an ice supply in-house adds bottom line profits without increasing cost, Moyle said.
STEAMBOAT SPRINGS — The city of Steamboat Springs has had it with the promises of a the owner of a run-down convenience store that he will reopen soon, and is preparing to take the matter to court.
Officials said the Space Station gas station and Go-fer-Foods convenience store is a blight on the landscape. Weeds have grown up in the vacant lot, there is litter and graffiti.
"You have to maintain the property in a manner compatible with adjacent properties," City Attorney Tony Lettunich told the city council.
The city can't cite the owner for leaving the property vacant, but hopes to cite it for aesthetic reasons, for being unsafe, or for attracting illegal activity.
Monument Oil owns the site. Paul Brown, company CEO, insists he is planning to reopen the business soon. He said he is negotiating with two different companies to take it over.
The Space Station and Go-fer-Foods closed in 2006 after the operator decided not to renew his lease. He had been in business for a decade.
Brown tried unsuccessfully to sell the property last year and has made numerous attempts to get someone else to operate it.
"We're anxious too. We're bleeding from property tax and maintenance," he said. If nothing else, he said he will operate the business himself.
ESTES PARK — Safeway Inc. wants to build a new fueling facility here that would include a convenience store and automatic car wash.
Safeway submitted a development plan application and statement of intent recently to the Town of Estes Park Community Development department.
The site under consideration, located at 621 Big Thompson Avenue, is currently occupied by a stable.
The first construction would be of a 1,185-square-foot kiosk or convenience store and a 6,076 square-foot overhead canopy above six multiple product fuel dispensers to open in July 2010. Three years later a single-bay automatic car wash would be added.
The facility would be owned and operated by Safeway and would function as a department of the existing Safeway grocery store.
ENGLEWOOD — A Colorado company plans to market soon an eco-friendly replacement for gasoline that it says will go into any car on the road and sell for a cheaper price than ethanol.
Like ethanol, Gevo's butanol is a bio-fuel that is created from fermented corn. But Gevo uses biotechnology, engineering and chemistry to change the end product into hydrocarbon, which then can be turned into actual gasoline. No special modification for a car is needed, said Gevo vice-president Brett Lund.
Lund says the butanol can be used to make fuel that burns cleaner, gets more miles per gallon and, unlike ethanol, can be pumped through pipelines.
Gevo is busy converting existing ethanol plants to make butanol. The company says it takes only thirty cents for every gallon the facility produces to switch to butanol and if needed or desired the plant can still make ethanol.
The high-octane gasoline will fill the gap left by ethanol and other energy products, Lund said.
DENVER — Denver is one of two test markets for a new smokeless tobacco product that is the latest in the tobacco industry's efforts to accommodate smokers' health concerns and cope with tobacco bans.
Convenience stores and tobacco outlets in the state will be the first allowed to offer Camel Dip, produced by Conwood LLC, a smokeless tobacco subsidiary of Reynolds American Inc.
Smokeless tobacco sales are growing by about 4.5 percent a year while cigarette sales have declined by three to four percent, accoridng to a report in the Winston-Salem Journal, which also states tobacco companies are pouring vast amounts of money into developing saleable alternatives to cigarettes.
Camel Dip will be produced at Conwood's Memphis, Tenn. plant and marketed in Colorado and Florida by the same firm. It will be available in Millet, a traditional fine-cut product and in Wintergreen Wide Cut. It is a moist product that is fermented.
The company maintains it will be less hazardous than cigarettes as well as protecting those with whom smokers associate because there is no second-hand smoke.
DENVER — This car wash knows how to ride the coattails of government to boost business.
"Stimulus Package Available Here," read a sign at the Finish Line Car Wash on the day President Obama signed the stimulus package into law.
DENVER — Police have arrested a man in connection with the slaying in May of an immigrant from Ethiopia who was working the night shift at a 7-Eleven store.
The suspect was identified as Dale Baylis, 46.
Natanel Mulugeta, 27, was shot in the chest about 3 a.m. as he handled the counter at the store in southeast Denver. He had worked at the store for five years and was an excellent employee, according to company spokespersons.
No motive has been determined for the slaying. Baylis lived near the store and has an arrest record for assault and drugs. The clerk lived long enough to call 911.
About three hundred people attended his funeral and are working to raise funds to return his remains to his native country as his relatives cannot afford to do it.
Originally published in the August 2009 issue of the O&A Marketing News.
Copyright 2009 by KAL Publications Inc.
Serving the 13 Western States, the World's Largest Gasoline, Oil, Fuel, TBA and Automotive Service Market