COLORADO SPRINGS — What started as a pleasure trip for two college students on a spring break turned into a horror trip when they stopped for gas at a 7-Eleven store on this city's west side.
Driver Whitney Hendrickson, 18, of Colorado Springs, got out of their minivan and lifted the hose from a gasoline pump as a car driven by Kelli Renae McKay, 29, crossed the parking lot and crashed into a pickup truck, shoving it into the gas pump. The pump tilted onto Hendrickson's vehicle, trapping her between them. She was unable to free herself.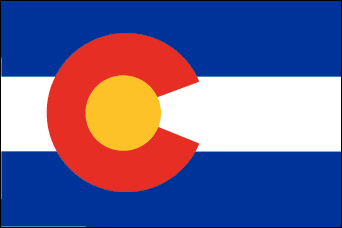 Gas poured out of the pump and ignited with a roar. Two men tried to reach Hendrickson, but flames drove them back. Hendrickson's passenger, Julie Podair, tried to push the minivan away, but couldn't move it. Flames shot up twenty feet, burning a canopy over the gas pumps.
Whitney Hendrickson died in the inferno.
"She was frozen in there," said Michael Horvat, an insurance broker who works across the street. He ran to the scene with a fire extinguisher, but it was useless in the inferno. "Flames were all around her," he said. "She was holding her face. She never got out."
An unidentified man ran and pushed the emergency shut-off button, and firefighters arrived in two minutes to quickly put out the flames. But it was too late.
"In my twenty-eight years of doing this work and investigating traffic accidents, I've never seen a tragic accident like this," said Colorado Springs Police spokesman Lt. David Whitlock.
A surveillance video inside the store showed flames erupting almost instantly after the crash. "There was no delay between impact and the flames," Whitlock said. "It was almost instantaneous."
The cause of the fire has not been determined. It could have been electrical wiring or a spark from metal against concrete," Wilcox said.
Witnesses said McKay shouted that her brakes had gone out on her Ford Explorer, but police used an on-board computer to perform a vehicle autopsy and found no malfunction.
Because no alcohol was involved, McKay was not cited for a felony, but instead was charged with careless driving involving a death, a class one misdemeanor. To cite her for a more serious crime, police would have to prove she had demonstrated "a wanton or willful disregard for people or property."
Meanwhile, the state Department of Labor and Employment is investigating to determine whether the gas pump's safety devices were functioning at the time of the crash. The gas station had passed an inspection within the previous month.
COMMERCE CITY —Suncor Energy of Canada, owner of two oil refineries here, has signed a contract with Shell Oil for Suncor and its marketers to sell Shell-branded fuel in Colorado.
Suncor already had an agreement to sell fuel under the Phillips 66 brand in the state until 2013. Now it will sell both Phillips 66 and Shell-brand fuel until then.
Suncor owns forty-four Phillips 66 gas stations in Colorado and supplies fuel to an additional one hundred-forty Phillips 66 pumps through its marketers.
"Suncor views our branded sales channel as key to our success in Colorado," said Steve Douglas, vice-president of supply and marketing. "This agreement positions us to continue to provide qualtiy fuel to our marketers and consumers under the Shell brand."
Suncor supplies Colorado with a third of its gasoline and diesel fuel.
BOULDER — Smoker Friendly, which began as a small one-convenience store operation, now has a hundred stores throughout the country and is constantly re-inventing itself.
When supermarkets and drugstores, responding to criticism they were making it easy for minors to buy tobacco, began locking up cigarettes customers didn't like it said Terry Gallagher. He and his brother, Dan, saw an opportunity. They would establish an inviting setting for both buying and smoking.
At first they continued with the usual c-store products, such as snacks and sodas, but eventually the cigarette business grew so large they concentrated on the tobacco.
Another opportunity came along when tobacco prices rose with a settlement between the states and the major cigarette companies. "Customers were looking for less expensive alternatives," said Terry. "That provided us with the chance to move into the cigar market."
The company developed a popular licensee program. "Because of our scale and relationship with the manufacturers we can provide single-store or chain operators with their own private label. Instead of charging a regular licensing fee we just require that they use at least three pieces of signage in their stores and carry the Smoker Friendly brand products, which we offer at a competitive price, to give them a higher margin than on anything they typically carry," said Terry.
In turn, this allowed Smoker Friendly to expand from 140 licensed stores under an earlier licensing program to 528 in 37 states.
Smoker Friendly introduced comfortable smoking areas, one for cigarette smokers, the other for those who favor cigars. Some stores have flat-screen televisions, wireless internet access and leather chairs. The owners replaced bland gray carpet with navy blue with splashes of red and yellow and transformed the walls with wood paneling, all to provide a country gentleman's house setting.
DENVER —An Ethiopian immigrant working as a clerk at a 7-Eleven in south Denver was shot and killed at the store last month.
A motive had not been established at press time, nor was it clear if it was a robbery.
The clerk, who has not yet been named, managed to call police before succumbing to his wound in a nearby alley. He was 27 and had worked at the store for five years. He was working alone at the time at 3:30 A.M., said 7-Eleven spokeswoman Margaret Chabris. She said he was a very good employee.
Police have a description of a white man in his thirties with shoulder-length brown hair.
Identification of the victim was being withheld as authorities tried to contact his mother in Ethiopia.
BLACK FOREST —The Black Forest Store is expanding to a 3,000-square-foot location and will change its name to Ponderosa Market & Deli to better describe its broader operation.
The business started as a small convenience store serving a small community northeast of Colorado Springs. Now that community has grown much bigger and its residents want more modern shopping. The store will provide take-out hot and cold fresh foods along with groceries, beverages, snacks, candy, pet foods, automotive goods, baby products, ice, propane, and household items. It also will have an ATM so customers can pay for all that.
LOVELAND — More women are entering the robbery business.
Wearing the traditional hooded sweatshirt and jeans, but forgoing the ski mask or other disguising headwear, a woman entered a Western Convenience store here, pointed a gun at the clerk and demanded money.
The woman remains at large, but the clerk has a pretty good description: blonde hair, blue eyes, twenty to twenty-five years old, abut five feet, four, and weighing about one hundred fifty pounds.
COLORADO SPRINGS — A woman is among three people police have arrested, clearing a series of fifteen robberies at convenience stores in southern Colorado.
In most cases, a man would ask the clerk to make change and after the register was opened, would grab all the cash.
Arrested were David Book, 43, Christopher Lacotti, 23, and Lela Edwards, 36. A warrant has been issued for David Stewart Jr., 25.
GOLDEN — ConocoPhillips has pledged $4 million to the Colorado School of Mines to support the construction of Marquez Hall, a new state-of-the-art facility. In addition, the company plans to significantly increase its annual support for the ConocoPhillips SPIRIT Scholars Program, several departments and academic programs at the school with a commitment of $400,000 this year.
With the oil company's help, the school has raised more than $22 million toward the $25 million goal for private funding for Marquez Hall, an interdisciplinary teaching and research facility that will house the school's petroleum engineering department.
ConocoPhillips has given more than $1 million to the CSM Foundation over the last five years and has sponsored research consortia and projects at the school, including new iniatives through the Colorado Renewable Energy Collaboratory. The firm currently employs more than one-hundred seventy Mines graduates.
Originally published in the June 2009 issue of the O&A Marketing News.
Copyright 2009 by KAL Publications Inc.
Serving the 13 Western States, the World's Largest Gasoline, Oil, Fuel, TBA and Automotive Service Market