DENVER — A bill that would have allowed the sale of full-strength beer in convenience stores and groceries was killed in committee although gas retailers presented the Colorado Legislature with petitions containing 66,000 signatures of customers who supported it.
It was the industry's second attempt to even the odds on beer sales. Last year the state passed legislation doing away with a blue law preventing liquor stores from opening on Sundays. Then the liquor store lobby defeated a measure to allow convenience stores and groceries to sell full-strength beer and wine. The Sunday competition cut severely into the profits of convenience stores and grocers who are restricted to offering 3.2 beer.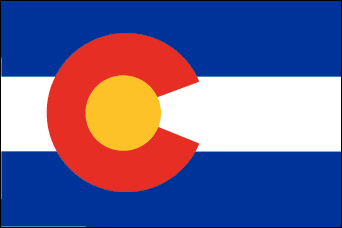 David Parker, a Colorado Springs convenience store owner, told the legislature 3.2 beer is outdated, unwanted, and should be removed from the shelves. There is no reason not to allow companies like his to sell the stronger product, he said. "We are only asking for the chance to compete."
Parker said convenience stores lost between seventy-five and eight-five percent of Sunday sales when the law passed allowing liquor stores to operate on Sundays. Sunday was when most of the profit was made, Parker noted.
His colleagues, mainly owners of 7-Eleven and Loaf 'n Jugs c-stores, spearheaded the petition drive. The sheer number of signatures they obtained, he said, signifies that the public wants the right to buy full-strength beer in convenience outlets on Sunday.
But owners of liquor stores and craft breweries lobbied that the change would be the straw that would break the camel's back.
Jeanne McEvoy, director of the Colorado Licensed Beverage Assocation, predicted grocery stores will discount the beer as they do gasoline to pull customers in for their other products. She estimated that as many as seven hundred liquor stores would close if the bill is passed.
"This bill is not about convenience and fair competition," she said. "It is about jobs, jobs, jobs."
Proponents of the bill noted thirty-six other states allow sale of full-strength beer and wine in convenience stores and groceries and liquor stores there have found a way to cope.
In its fiercest fight yet a coalition of grocery and convenience store owners are even questioning whether liquor stores are obeying the law that prohibits them from selling 3.2 beer.
The group submitted samples of fourteen beers purchased at a Denver area liquor store and submitted them to two laboratories which determined nine met one definition of 3.2 beer.
BRIGHTON — Kum & Go, the Des Moines IA.-based convenience store chain, has opened a 4,400-square-foot store here.
The new store, hailed by Kyle Krause, Kum & Go CEO, as an exciting new effort to "build new relationships with businesses and patrons in the community," is the first for the area and the twenty-seventh in the state. It is committed to developing environmentally friendly building and operating practices, company officials said.
The store took five months to build to meet that end. It features heavily insulated glass, LED cooler door lights and energy-efficient coolers. There are twelve fuel dispensers.
Inside the store a variety of products are featured, including Java Ridge Premium Coffee, Go Fresh Market Sandwiches, Nuclear energy drinks and Nutri20 nutraceutical water.
Kum & Go plans to open seven more stores later this year, including another in Brighton. Others will be in Loveland, Conifer, Mead, Greeley, Granby, and Debeque.
DENVER — The average price of unleaded regular gasoline in Denver jumped thirty cents in a month, according to the American Automobile Association in its monthly report in February.
Regular gasoline averaged $1.81 a gallon in Denver. The month previous average price was $1.51. Midgrade was selling for $1.93, premium for $2.02 and diesel for $2.21.
In Boulder regular averaged $1.83; Fort Collins-Loveland, $1.84; and in Colorado Springs, $1.69.
Vail, as usual, topped the list with a price of $1.96.
DENVER — State revenue from the Lottery is dropping and one reason is that convenience store, grocery, and smoke shop sales are also down and some outlets are dropping out of the program.
From 2900 in 2008, the number of retailers participating dropped to 2828.
The loss in state take is averaging $500,000 to $750,000 a week, state officials said.
OLD SNOWMASS — A driver caused a spill of 1,600 gallons of premium unleaded gasoline when he hit a pump, cracking a pipe at the Conoco station here.
The driver fled without turning off an emergency shut-off valve, designed to prevent such a disaster. A Pitkin County deputy sheriff who responded to a call turned off the valve, preventing an even larger spill. The station was unattended at 12:30 a.m. when the incident occurred.
The impact bent and cracked a pipe that led from an underground gas storage tank into the pump interior. A basin beneath the pump is designed to catch overflow but it holds only sixty gallons and also overflowed.
The gasoline streamed down the parking lot toward the intersection of Highway 82 and Snowmass Creek Rd., then past a bus stop and into a storm drain near a bridge across the creek. Only a small amount flowed over the bridge and possibly into the ditch on the down-valley end. Authorities said there had been no contamination of the creek or the Roaring Fork River.
Officials think the fuel went into a drop drain that led to a sediment basin beside the creek and pooled there. That means only the contaminated soil will have to be removed.
Wildlife officials walked the area and saw no dead fish.
The accident was reported by an anonymous caller who said he was not the one who caused it.
The perpetrator is still at large. Station owner Tony Brevetti said there is a clearly marked sign on the pump about the emergency shutoff valve in case of an accident and whoever drove away without using it is "totally morally bankrupt."
The estimated value of the gasoline is $4,100. While the cleanup was in process the station also lost one day's sales of fuel and convenience store goods. Brevetti was unsure if insurance would cover the loss. "I have a feeling we're going to take it in the shorts," he said.
FLORENCE — An escapee from a halfway house died after stealing a trash truck at a convenience store and leading officers on a low-speed 31 mile chase that ended when he drove into a car wash.
Phillip Munos, 29, walked away from a halfway house in Colorado Springs, took his girlfriend's car, and drove to a convenience store in Pueblo where he caused a disturbance that caused police to respond. He then jumped into a trash truck outside and fled with officers on his tail.
He died shortly after being arrested. Officers used a stun gun to subdue him, but preliminary Coroner's findings suggest a high level of cocaine had more to do with it.
ARVADA — Two men who made national news by wearing thong panties to disguise their faces in a convenience store robbery have been sentenced.
Twenty-year-old Joaquin Rico received twelve years in prison. Joseph Espinoza, 24, was sentenced to four years. Both pleaded guilty.
Prosecutors said Rico threw a rock through the store window at 5:00 a.m., shortly after the business opened. Rico grabbed the clerk by the neck and punched her in the face several times, breaking her jaw. Together the men got only $100 and 37 packs of cigarettes.
The thong underwear did not cover much and after nationwide publicity one man surrendered and fingered his partner.
COLORADO SPRINGS — Maybe it's the wave of the future.
A man used a Klingon Bat'leth blade, of the type wielded on Star Trek, to threaten a clerk at a 7-Eleven. He entered the store at 1:45 a.m. wearing a dark jacket and a black mask and wielding the long curved metal blade. He got away with cash there, but a second attempt at another store 25 minutes later was unsuccessful.
Although it was not a gun authorities said it will be treated the same when charges are filed, as it is a deadly weapon.
Had the man robbed the store in daylight, it would have been harder, police speculated. "You can't conceal that kind of weapon very well," an officer said.
FORT MORGAN — A Boulder recycling company plans to build a plant here that could generate about 4.5 million gallons of biodiesel a year.
Rocky Mountain Sustainable Enterprises said the fuel will be created from the residue of crop fields, food manufacturing and livestock processing.
Fort Morgan was chosen in part because of its broad agricultural base.
The company will mix waste materials with agricultural residue and organic waste to make renewable gas to be converted into transportation fuels or electricity.
Although the plant will not create many jobs — only about six to ten — it is being welcomed by townspeople as many biodiesel plants are closing in the country.
Originally published in the April 2009 issue of the O&A Marketing News.
Copyright 2009 by KAL Publications Inc.
Serving the 13 Western States, the World's Largest Gasoline, Oil, Fuel, TBA and Automotive Service Market