DENVER — The average price of a gallon of unleaded gasoline in Colorado dropped to $1.58 last month. The fall in gasoline prices is the greatest since AAA Colorado started tracking prices fifty years ago, according to Wave Dreher, AAA company representative.
But don't expect it to continue, warns Harlan Ochs, a fifty-year veteran of the industry. "I would bet $5 that in two or three years we'll be back where we were in July." Gasoline was over $4 a gallon then.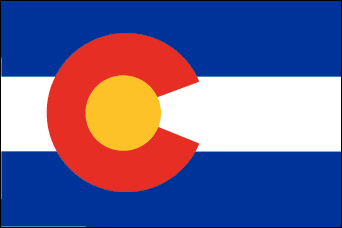 The average street price in Denver was $1.51, down twenty-nine cents from the previous month and down $1.24 from a year ago. In Colorado Springs, a gallon averaged $1.49, with some stations selling for $1.37.
Long-haul and other truck drivers, who had been hit especially hard by the high prices found relief when diesel fuel dropped to $2.44 a gallon, down 20 cents from a month ago and ninety cents from a year ago.
But three surrounding states — Utah, Wyoming, and Oklahoma — featured even lower prices; in two of those states, by ten cents. But Colorado gas was still cheaper than New Mexico where the average price was $1.65 at the same time. Kansas was the same.
At the peak, some mountain areas of Colorado experienced $4.88 a gallon for gas, prompting residents to head for the valleys or other states to buy.
Only the recession stopped the spike, said Ochs, and as the country recovers he predicts we will see prices soar again. He puts it down to pent-up demand. There are 149 million vehicles in the U. S. that run on gasoline or diesel, he said, and the country won't be able to switch to alternative fuels quickly enough to forestall a rise in price.
DENVER — Although ethanol isn't as appealing to Colorado motorists since gasoline prices have dropped dramatically, ethanol production plants here are doing much better than many in the nation where dozens of facilities have closed. But the future remains clouded.
The state's five plants survived because they have done a good job of risk management, an energy company executive told the Rocky Mountain News.
But Dave Vander Griend, chief executive of ICM of Colwich, KS., said his company, which had planned two years ago to have forty ethanol plants in Colorado, now has no plans to build any new ones.
In Yuma County only one of two proposed ethanol plants has opened. Panda Ethanol of Dallas has not begun construction on a $120 million plant that was to produce 115 million gallons of ethanol a year.
And industry experts don't expect the market to come back soon as the economy and credit squeeze hamper expansion.
About 130 million gallons of ethanol a year are produced in Colorado, off 1.34 million acres of corn.
For farmers who saw prices on crops sink steadily over the last decade, ethanol has been a lifesaver. Growing corn has become lucrative. The price of corn topped six dollars a bushel last summer. Even though the price has since slid to $3 it is still good for the growers.
But for ethanol producers the profit is shrinking. Mark Sponsler, director of Colorado Corn in Greeley, said E85 as an alternative fuel only becomes truly competitive when the price of a barrel of oil is $60 or more. And with sometimes as little as ten cents now separating the price of unleaded gasoline and ethanol, drivers don't have as much incentive to switch as when it was fifty cents.
Dan R. Sanders, manager of the Front Range Energy LLC ethanol production plant in Windsor, said the smaller gap between E85 and unleaded gasoline has not affected his facility. The primary market for his fuel is for the ten percent blend added to gasoline. Colorado requires the ethanol blend in the winter to reduce air pollution.
"E85 is a relatively small part of the overall picture," he said. "I think as long as gas sells for $2 or $2.50 a gallon E85 has a solid role, and if oil stays above $60 a barrel ethanol will thrive."
But because the diversion of corn to the motor fuel market has driven grocery prices sky high, the production of fuel from alternative sources is getting increased attention in the state. Everything from wood waste to pond scum is being considered.
Range Fuels of Broomfield is planning to open a cellulosic ethanol plant in Georgia. Lignol Energy Corp of Vancouver will begin operating a cellulosic ethanol plant in Grand Junction to convert beetle-ruined wood and other wood waste into motor fuel.
DENVER — 7-Eleven is moving ahead with its franchise plan despite the credit crunch, believing investors can be convinced that the company is more resilient than most.
The convenience store chain wants to convert sixty company-owned stores into franchises and is helping solvent potential buyers to obtain financing. In some cases executives are urging those interested to use the 40lKs they built up as 7-Eleven employees to swing the deal.
Mellati Zewdu, the manager of a 7-Eleven in Aurora, was one who decided to go that route. A manager for seven years, she decided it was time she got in on the profit. And as she had no control over the ups and downs of the stock market, her future profit now depends largely on her own performance.
Steve Greenbaum, chairman of the International Franchise Assn., said 7-Eleven franchises have done well over the years despite the dips in the economy. For an investment of between $118,000 and $240,000 a franchisee receives 50% of the store's gross profits. Unlike some franchise operations, 7-Eleven invests in providing maintenance, repairs, advertising, marketing advice and bookkeeping for its franchisees.
Sandip Mali, who has two 7-Eleven franchises, one in Thornton and the other in Denver, said the support of the chain saved him so much time he has been able to increase sales because he has more time to work on the nuts and bolts of the business. His Denver store increased sales from $1.7 million in 2005 to $2.4 million in 2007 as a result of his investment.
He says one reason 7-Eleven survives is because the stores sell what people use every day and are located in high-traffic areas.
"I think we're recession-proof."
BOULDER — An old Sinclair service station here still sells gasoline, but the repair bays have been power-cleaned, grocery shelves have been erected, and the bay has been turned into a gleaming convenience store.
Moto Modern Market sells organic and natural foods and beverages in the repair bays. The former cashier office has a pastry case, an espresso machine and a grill to warm the Breggos that former restaurateur Denise Braly of Lyons makes. Breggos are a combination of bread, scrambled eggs and cubed potatoes. Other varieties range from bacon to vegetarian.
Customers can eat inside the bays, but the seating is limited, so most grab their food and run.
"I consider it to be 7-Eleven meets Whole Foods," joked owner Michael Marsilio.
The gasoline pumps sell only fuel produced in the United States.
BOULDER — Smoker Friendly has contracted with Wallace Oil and Delta Distributors LLC to carry SF's exclusive line of tobacco brands.
Wallace Oil will stock the tobacco in its Quickees location in La Junta and Delta Distributing will put the product in its Alabama Discount Tobacco Outlets, the first in Alabama to do so.
DENVER — Tracinda Corp. has purchased 391,368 shares of Delta Petroleum Corp. of Denver.
The purchase increased Tracinda's holdings by slightly less than one percent, to 39,999,368 shares, or about thirty-eight percent of Delta's outstanding shares.
Originally published in the February 2009 issue of the O&A Marketing News.
Copyright 2009 by KAL Publications Inc.
Serving the 13 Western States, the World's Largest Gasoline, Oil, Fuel, TBA and Automotive Service Market