EVANS — Some employees at a Fast Break convenience store are accused of dumping four hundred gallons of diesel fuel into a stormwater drain that leads to the South Platte River.
They apparently belived there was nothing but water in the underground diesel tank when they pumped the contents into the storm drain. Fortunately some customers spotted them and called the Fire Department, which responded so quickly that they think the diesel fuel did not actually reach the river. The firemen think they trapped most of the fuel in the pipes that led to the river and the rest at the river.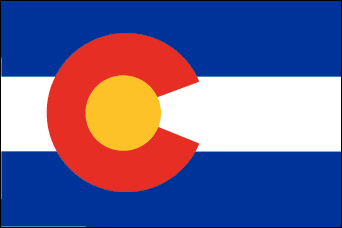 But it was difficult to determine absolutely if any fuel reached the water because the South Platte was flowing faster than usual in the wake of recent heavy storms. The Fast Break is now closed and it is not known when it will reopen. Authorities are still investigating to determine if criminal charges should be brought.
GRAND JUNCTION — This city has two new car washes.
The newest is the $2.7 million Redlands Canyon View Car Wash, a project nine years in the making.
It conforms to the nearby architecture of the Redlands area, with rock siding resembling the bank across the street. It is energy efficient, and it aims to serve both the canine and human public.
It started with a worn-out piece of land. Now people are commenting on how improved the whole area looks, said co-owners Roxanne and Mikel Lewis.
The car wash has four self-serve bays and two automatic wash bays. One is touch-free and the other a friction because "at some point your car needs a little elbow grease," said Roxanne.
The touch-free wash allows sensors to detect how close the spray nozzles can get to the car. "If you have a little car you have a little wash, and with a big car, a big wash," Roxanne said.
There also is one self-serve supertruck bay, a dog wash, two turbo fragrance vacuums, shampoo vacuums and a mat washer and tire shiner.
The solar panels on the roof generate ten thousand kilowatts of photo-voltaic cells, enough power for a twenty-five hundred square foot home for a year. On the east roof solar thermal panels heat water, eliminating the need for natural gas to heat water for the car wash and for the heat in the floor for the winter. The electric bill is only three dollars a month. What energy the owners don't use they sell back to Xcel Energy.
The dog wash cycle starts with disinfectant to clean the table, then give a high quality shampoo and tick and flea rinse. The dog is then blow-dried.
To loyal customers, the Lewises offer a pay back incentive. Sales are noted on a card and when the customer has reached two hundred dollars he gets forty back. The cards are sold both at the wash or on the internet.
Vending machines with drinks, candy and chamois cloths complete the picture.
The other new car wash opened in June and it stands out — really stands out. It is huge.
The New Wave Car Wash has seven bays, four self-service with one wide enough to accomodate wide loads, such as the fire district vehicles that frequent it. The additional automatic bays are touch-free, German-engineered, and also use sensors to detect the location of the vehicle. They were added so customers don't have to wait, especially in the winter.
The owners also matched the architecture to the surrounding buildings and used a design that looks good from all angles. The car wash is open twenty-four hours a day but, as a concession to the neighbors, the lights and vacuums are shut off at 8:00 p.m.
Among the car wash's clientele are oil and gas businesses, such as Helmerich and Payne, Chevron, Schwan's and Culligan.
The owners are T. J. Stevens and her husband Todd Rubano.
ASPEN — Are the wealthy citizens of Aspen hurting the poor people of America? U. S. Senator Orrin Hatch, a Republican from Utah, thinks so.
On the contentious subject of extracting oil from the shale of Colorado's western slope, Hatch said, "The wealthy elitists and environmentalists in Aspen are part of an anti-oil crowd that is hurting the poor."
Hatch noted that Congressman Mark Udall, who respresents Aspen, last year managed to get passed a one-year moratorium on commercial oil shale leasing at the urging of Aspen residents.
BOULDER — Gasoline prices are finally coming down in Colorado and it is not only music to the ears of motorists, it's music to the ears of the music makers too.
The price of gasoline has been keeping Colorado bands closer to home.
Chris Williams, a guitarist in the band One Time, based in Winter Park, said his band has kept its gigs more local than usual this year, choosing shorter trips through the mountains and along the Front Range. "It becomes a losing venue with gas prices they way they have been," he said.
FORT COLLINS — The U. S. Department of Energy and Agriculture has awarded a team of Colorado State University scientists a $1.5 million grant to research the development of new crops for cellulosic biofuels.
The science team will use rice as a model to identify the genes that could increase productivity and access to the plant's cell walls, which is the basis for cellulosic biofuels, according to Jan Leach, a professor in the Department of Bioagricultural Sciences and Pest Management. The project does not intend to promote rice as a biofuel crop, however, Leach said.
"While rice is a good crop, and a widely grown one at that, it is the information from its genes that could speed the development of new crops for cellulosic biofuels," Leach said. Its gene information could help expedite the improvement of plants such as switchgrass, she said.
Eight institutions across the nation will receive more than ten million as part of the research efforts, with CSU receiving the largest single award.
DENVER — A spokesman for the Colorado-Wyoming Petroleum Marketers Association has called on Congress to corral oil speculators whose manipulations of the futures markets, he said, have driven prices sky high.
Speaking out in an edition of the Rocky Mountain News, Mark Larson, executive director of the association, tried to educate the public as to who is really to blame for the crisis at the pump.
He pointed out that gasoline retailers are realizing only abut 1.5 cents per gallon after expenses and he said they would be just as relieved as customers to see prices fall.
He said the Association supports legislation that would allow the Commodity Futures Trading Commission to more closely monitor the trading of commodities and to take reasonable measures to reign in oil speculators.
"We need to close overseas loopholes that encourge speculation and set limits on certain speculation practices, especially those of foreign traders who operate virtually unchecked.
"With hundreds of billions of dollars changing hands in futures markets, immediate action is needed. We urge Congress to pass legislation that will help address both short-and long-term problems related to rising fuel costs," he wrote.
DENVER — There's something to be said for a bad economy. Gasoline prices have dropped almost as fast as they rose in Colorado in recent months.
The average price of a gallon of unleaded was about $2.69 last month, with numerous stations offering gas from $2.19 to $2.43.
Prices will stay below $3 until at least the end of the year predicts Bryant Gimlin, risk manager of Gray Oil Co. of Fort Lupton. And the state won't see $4 per gallon gasoline again for a long time, he thinks.
It would take a much improved economy or a disaster such as a fire or breakdown at a refinery, said Mark Larson, executive director of the Colorado Petroleum Marketers Association.
No one is more relieved than convenience store and gas station owner Pat Palmer in the small Colorado town of Lamar. He said when prices were at their highest people would not buy the extras at the convenience store that he makes money on.
He said most independents like himself don't have the resources to pay outright for the fuel they sell. They have to finance it and finance charges have climbed dramatically in the area. Consumers who use credit cards also have dragged down the profit, he said.
DENVER — Convenience store profits in Colorado have plummeted in the wake of a new law allowing liquor stores to operate on Sunday. Now c-store operators are joining forces with grocers to try to get the legislature to allow them to sell full-strength beer and wine.
Currently restricted to sale of 3.2 beer, convenience and grocery stores made most of their profit on alcohol on Sunday. While losses are still being tallied, most convenience stores calculate their sales are down by double digits since July when the law took effect. Statewide, sales are estimated down by 68 percent in July and August, compared with the previous year.
Convenience store owner Jim Kramer of Kersey said his sales of 3.2 beer on Sunday have "fallen on their face." He said he sold about $400 worth on a Sunday last year. Now it's about $100 worth.
The same legislator that introduced the bill doing away with the 75-year-old prohibition of hard liquor sales on Sunday has agreed to sponsor legislation that would allow convenience stores and groceries to sell regular beer. If passed, it would effectively do away with 3.2 beer, which store owners say carries a stigma but sold on Sundays when drinkers could obtain nothing else.
"There really is no reason to have 3.2 beer," said State Senator Jennifer Veiga (D-Denver) who sponsored the first bill and will carry the next measure in January.
But liquor store owners and makers of the craft beer they sell are angry and gearing up for a fight.
"It would affect us very negatively," said Jeanne McEvoy, spokeswoman for the Colorado Licensed Beverage Association, which represents liquor store owners.
She said many liquor stores are in shopping malls anchored by grocery chain stores. If grocers are allowed to compete with full-strength alcohol it will cripple liquor store sales because beer accounts for half or more of liquor store sales. They also will be disadvantaged because they can't sell food, snacks and numerous other products available at convenience stores and groceries.
But Don Wills who owns 7-Eleven franchises in Denver and three other Colorado cities maintains, "All we are asking for is the right to compete with all retailers selling full-strength beer."
Liquor industry officials say 3.2 beer should be put to rest. It has seen its day and its alcohol content is not much different from many domestic lagers already sold in liquor stores. One study says the alcohol content of regular beer is measured by volume, of 3.2 beer, by weight. Two popular light beers have an alcohol content of 4.2 percent by volume. If 3.2 beer was measured the same way its alcohol content would be listed at 4 percent, the study says.
Colorado is one of only six states that regulate sales of 3.2 beer.
The proposed legislation is backed by a coalition of convenience and grocery store owners that is said to have 1,000 members.
The convenience store owners had agreed last year to back the proposed law to allow the sale of hard liquor on Sunday, but withdrew support when their own effort to have themselves included failed on opposition of liquor store owners and brewers of craft beer whose products are offered at the liquor stores. The craft brewers were afraid the convenience stores and groceries would not stock their wares.
GARFIELD COUNTY — Colorado Representative Al White believes there are pricing "irregularities" in the sale of gasoline in the seven Colorado counties he represents and he wants the state Attorney General to investigate.
White, the Republican candidate for a state Senate seat, contended he was not accusing gasoline suppliers or distributors of commiting a crime. "I just want a closer look at what is driving prices in northwest Colorado," he told a newspaper.
Gasoline prices in Glenwood Springs have stayed between six and twelve percent higher than in Denver for the past three years, according to the American Automobile Association. In Aspen — where everything is high-priced — it is even higher, running at $4.80 to $4.88 a gallon at a time when regular unleaded sold for an average of $3.62 nationwide.
White said he had assumed the disparity was attributable to variables in the retail market, such as higher land and employee costs, but changed his mind when a resident told him about a lawsuit filed thirty years ago against local gasoline distributors who were later indicted on charges of collusion and fined, he said.
A spokesman for the Attorney General's office said he has learned that only a few distributors deliver to northwest Colorado. "That led me to start thinking it at least deserves some formal attention," said Nate Strausch.
But that attention will initially involve only "keeping an eye out," he said, as he can't investigate without concrete evidence that gasoline stations or distributors are conspiring to raise prices.
Colorado does not have a gasoline price gouging statute. Only eight states do.
Paul Brown, general manger of Monumental Oil in Grand Junction, one of the area's distributors, said there is no collusion. "It's a matter of supply and demand." He expressed sympathy for those who are spending so much of their paychecks on gasoline, but he said, "Politicians need to stay out of the market."
He added what suppliers have long been saying: doing business in areas like Aspen costs a lot. It is so much so that he predicted some day it will be more profitable for gasoline station owners to sell their land than to stay in business — and there won't be any stations there.
BOULDER — This crook really had a bad day. Not only didn't he get any money from the clerk he tried to rob, he had to leave some of his own behind.
The man walked into the Grizzly Gas convenience store and put $2 on the counter with a candy bar. When the clerk took the cash, the man pulled out a knife and demanded the contents of the cash register.
But the clerk slammed the drawer shut, backed away and called 911. The would-be robber made one last effort — he leaned over the counter and tried to punch open the register — but it wouldn't open so he walked out, two dollars poorer.
DENVER — 7-Eleven heated up sales when it decided to tap into the unparalled interest in the Presidential election by allowing customers to vote for their candidate when they bought their coffee.
They voted by asking for a red "McCain" cup or a blue "Obama" cup. Those who were undecided or didn't want to vote could get a regular cup. The votes were tallied when the purchase was scanned in the register.
In the Colorado stores, Obama was leading by sixty-four percent.
Their customers are usually right, a 7-Eleven spokesman said.
BAYFIELD — It was the worst mess the attendants at a gasoline station had ever seen and they didn't know what to do about it. Five customers weren't very happy either.
It all started with a heavy rain on a Saturday in October. On Sunday, of five cars that filled up, three stalled at the station, and two others barely got a block away before coming to a dead stop.
The culprit, according to a spokesman for Western Refining, which owns the Conoco station, was a seal that leaked water into the tank after the rain. When drivers pumped gasoline into their cars, they also pumped water.
For Ken Beck it meant an $888 expenditure for a new fuel pump and filter for his Ford Explorer. He has submitted the bill to Western Refining. Joe Atencio of Ignacio had to replace his fuel pump on his Nissan. He didn't say how much money he was out.
It was no picnic for Daryl Yost either. As owner of Bayfield Automotive Care, he got the job of cleaning the goo out of three of the cars. He said he had never experienced that problem before and hopes he never does again.
One of the other vehicles was towed into the dealership in Farmington. There was no report on the reaction there.
Beck said it took several calls to Western Refining to get satisfaction, but he is confident it will turn out all right.
Gary Larson, spokesman for Western Refining said he planned to take care of his customers. And the tank has been repaired, he said.
MONTROSE — A promotion that allowed customers to fill up with E85 for only eight-five cents a gallon for two hours at a new E85 pump was a rousing success. Nearly 1,400 gallons were sold at the Western Convenience store here.
The Colorado Corn Growers Association, the Governor's Biofuels Coalition, Western Convenience Stores and Southern Colorado Clean Cities teamed up to bring the new pump to the area.
"We are glad to partner with the Governor's Biofuels Coalition and Western Convenience, who are working to expand E85 throughout the state," said Mark Sponsler, CEO of Colorado Corn. "Together we are making a difference for Colorado's air quality and for consumers who support renewable fuel."
Western Convenience has invested in nineteen E85 locations in Colorado in the last twenty months.
FORT MORGAN — Construction on a plant that will turn used cooking oil into usable diesel fuel is expected to begin soon in Morgan County.
Financing for the plant was given a boost by the United States Department of Agriculture in the form of a $500,000 grant. Aaron Perry, chief executive officer of Rocky Mountain Sustainable Enterprises, said the total cost of the plant is expected to be approximately $4 million.
"Based on the strength and security of their established and growing biodiesel feedstock recycling business, RMSE has chosen Morgan County as the site for a biodiesel refinery with a 4.5 million-gallon-per-year capacity," said Mike Bennett, director of Colorado Rural Development.
RMSE takes away the liquid oil waste from more than 2,000 commercial and government customers in Colorado and Wyoming, Perry said.
The company searched for the right place to build the plant for two and a half years, he said. One of the main factors in choosing Morgan County was the synergy from other companies planning to build renewable energy plants in the county.
High Plains Renewable Energy Co. is planning to build an ethanol plant and Teague Diversified is planning another ethanol plant in the area.
The biodiesel plant is expected to add six to ten new jobs in Morgan County.
Originally published in the December 2008 issue of the O&A Marketing News.
Copyright 2008 by KAL Publications Inc.
Serving the 13 Western States, the World's Largest Gasoline, Oil, Fuel, TBA and Automotive Service Market