LA JUNTA — Tank n' Tummy, known throughout Colorado's Arkansas Valley for convenience stores, has taken on a partnership with Wallace Oil Co. to sell gasoline as well.
Wallace Oil had eight retail stores, operating under the brand of Quickees in the town of La Junta, Las Animas, Swink, Rocky Ford, Fowler and Lamar. In April Wallace Oil sold the Las Animas and Fowler stores to Rashid Sulehri, a major shareholder in Tank n' Tummy.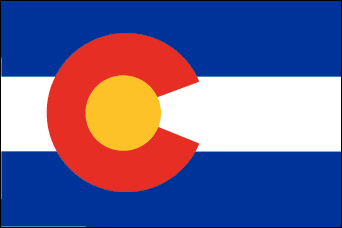 Then in August Sulehri took over the Swink, Rocky Ford, Lamar and La Junta stores and joined forces with Wallace Oil. Wallace Oil continues to operate a convenience store and a service station in La Junta.
Sulehri had been working for a family-owned company in Oklahoma when he decided to start his own business, and in January bought the old Love's store in Rocky Ford. The name Tank n' Tummy was born. "I liked the area and the environment," Sulehri said.
Sulehri got acquainted with Wallace Oil when he went to the company's stores to buy gasoline. "I heard of Wallace Oil and started buying fuel from them," he said. "And that's how our relationship grew."
Both Jim Wallace, president of Wallace Oil, and Sulehri said there will be a smooth transition from the Wallace-owned stores, Quickees, to Tank n' Tummy. Sulehri said there will be some changes to the existing stores, including some improvements. The La Junta store will begin selling pizza and chicken and offering a delivery service. In Swink, Juan Diego's store will remain, but Tank n' Tummy pizza will soon be on the menu.
Sulehri expects to keep all employees currently employed with Wallace Oil, and he expects Tank n' Tummy to expand into other areas in the future. "And wherever we go Wallace goes," he said.
Wallace Oil will continue to provide Phillips 66 gasoline and will hold Tank n' Tummy to Phillips 66 requirements including meeting performance standards in customer service, store cleanliness, merchandising, fueling area and exterior grounds. Also, the rewards program currently offered by Wallace Oil, through its Quickees cards, will be honored and continued at Tank n' Tummy stores, Tank n' Tummy will offer three cents a gallon off for gasoline.
Said Jim Wallace, "In today's society, in a world of mergers and acquisitions, a strategic alliance like this is not uncommon. We see the relationship as a good fit. It is an opportunity to grow both businesses. We do fuel distributions and supply really good and they do convenience stores really well."
Wallace Oil Co. was organized in 1962 by Bob Wallace and began providing Phillips 66 gasoline. In 1989 the Wallace family purchased convenience stores. Today the operation is run by brothers Jim, Dan and Tom.
FORT COLLINS — It turns out that Kum & Go isn't forsaking Colorado, it is just turning its focus to more profitable locations in the state.
The chain, which sold off twenty-one locations in July, announced recently it still plans to build new locations in Loveland and Brighton and probably three in Greeley soon.
The selloffs were due to sluggish sales. But Dennis Folden, chief operating officer of the chain said northern Colorado doesn't have the competition and "it's high growth, a great business climate and an opportunity to meet the needs of the consumer. "We think Colorado is quite attractive and we are in for the long term. We are constantly monitoring the economy and where oil prices are going."'
Originally published in the October 2008 issue of the O&A Marketing News.
Copyright 2008 by KAL Publications Inc.
Serving the 13 Western States, the World's Largest Gasoline, Oil, Fuel, TBA and Automotive Service Market