DENVER — Colorado liquor stores opened for business on Sunday, July 6 with the legislative lifting of a seventy-five-year-old prohibition, but it is too early to determine who will win and who will lose.
Sales were brisk at the large liquor outlets, steady but not spectacular at the smaller ones, industry watchers said.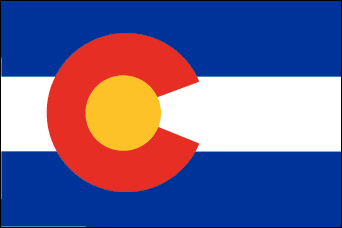 The Colorado-Wyoming Petroleum Marketers and Convenience Store Association is keeping a close eye on operations at its member stores to see if sales will drop as predicted, severely affecting profits. The industry lost a bid to sell full-strength beer and wine in the same legislative season that allowed liquor store Sunday sales. Still limited to sale of 3.2 beer, the convenience store owners hoped approval of sale of stronger beer and wine would offset liquor store gains.
DENVER — At a time when drivers are cutting back on carwashes, a new Arvada wash is not only racking up a lot of sales, it is doing high-end business.
The Glo Car Wash opened in November and although it is in a modest household income neighborhood, nearly half the customers are opting for a $10 top-of-the-line wash — without any prodding from the staff.
The express exterior tunnel carwash is helped by being across from a busy King Soopers-anchored shopping center, but the building itself attracts attention. The massive structure has some portions of the front that rise thirty-six feet above the ground. The wall facing traffic is lined with windows.
The inside of the carwash features an indoor turnoff. The conveyor is one-hundred-thirty-six feet long; the tunnel's overall length, one hundred-seventy feet. In some areas the interior is up to sixty feet wide.
The building sits on 1.2 acres landscaped with grass, shrubbery and river rock. Trees have been planted to add to the ambience. A greeter stands in the driveway to assist.
Despite the carwash's imposing look, customers' fears the price will match dissipate when they see the large menu board detailing services and prices as they drive in.
The car wash tunnel combines high pressure and friction washing, using Mark VII's Softline equipment, designed to provide a clean, dry and shiny car in less than five minutes, company owner Mike Huggins stated at the grand opening. The carwash has no competing tunnels in the area.
Huggins comes from a carwash family. His grandfather was a carwash pioneer in Detroit, and his father, Dale Huggins, owns Gas N Glo exterior car washes in the same city. His uncle, Larry, owns a carwash in Wixom, Michigan.
Mike worked for a carwash in Denver for five years in the developing and management end before opening his own business.
EAGLE — How do you buy gasoline when you don't have financial resources of your own? An Eagle man solved the problem by "borrowing" his landlady's credit.
A woman whose name was not released had rented a room to the man on a nine-month basis. But the renter lost his job and got behind on the rent. Meanwhile, the landlady got to wondering why her credit card statement hadn't come. When she checked she learned that an unauthorized charge of $145 in gasoline was made on her card.
Checking further, she found the station where the charge was made, surveyed the station's surveillance video, and spotted her renter's car filling up.
The man has confessed, but excused himself by saying he was in financial straits and had to support his family in Mexico. He was arrested on suspicion of fraudulent use of a credit card despite his pleas that he would repay the landlady.
LONGMONT — The two 1st Stop stations here that sell E85 are seeing steadily increasing revenue, the owner, Pester Marketing of Greenwood Village reported. "Even the people who can't use E85 are coming in to discuss it," said Renee Shellhorse, marketing manager for Pester.
Pester owns fifty-three 1st Stop stations in Colorado and Kansas. The Longmont stores are one of its higher-volume E85 locations, Shellhorse said.
The company plans to open three more E85 stations this year to add to the ten already already in operation.
COLORADO SPRINGS — A company that is promoting prepaid gasoline cards that will allow drivers to lock in a gasoline price is drawing a lot of interest in Colorado, but most people want to see how it all pans out before buying in.
MyGallons.com charges an annual membership fee of $29.95 for the cards that can only be used at stations that accept Voyager Bankcards.
If you buy a card guaranteeing a price under $4 and the price goes over $4 you pay only what was guaranteed.
The skeptics point out that with the way prices fluctuate, you could lose money.
Harlan Ochs, veteran fuel retailer, calls it risky, but says he will accept the card.
And some drivers questioned how to find the stations that accept the card. The seller of the card says it is good at two hundred thousand gasoline stations, so that should be easy.
DENVER — Call it another casualty of high gasoline prices.
Denver bus and rail ridership is way up, but service may on the way down.
The Denver area's Regional Transportation District (RTD) is considering cutting service to some areas because of the cost of fuel and a decline in the sales tax revenue that is its major support.
"We're struggling to optimize service with our available resources," RTD general manager Cal Marsell told The Denver Post.
The RTD may cut service and impose fuel surcharges.
DENVER — Colorado resort owners, faced with declining business because of fuel prices, are trying to lure customers with free gasoline.
ResortQwest Colorado is offering to fill the tank through October up to $100 for those who book a one-bedroom or larger condo. The refund is available on arrival. Those who drive hybrids get an extra $10.
Even dude ranches and bed-and-breakfasts are getting in on the act as they scramble for their share of the business. Sylvan Dale Guest Ranch will give a family up to $200 to pay for the gasoline to get back home.
If you book a bed-and-breakfast at Bedandbreakfast.com you can receive a $50 rebate check.
COLORADO SPRINGS — She has a long memory when it comes to the lottery, and now she is going after the company she feels cheated her.
Lavonne Bazemore Watkins of Colorado Springs has sued Texaco, the owner of a gasoline station where she bought scratch tickets, because they said she couldn't possibly win on the tickets because the top prize had already been awarded.
It happened ten years ago, but Watkins only recently found out that she couldn't win the $10,000 on the "Luck of the Zodiac" scratch ticket she bought.
She won't forgive and she won't forget. "I've been cheated. I want somebody held accountable," she said.
The experience hasn't put her off from buying scratch tickets however.
Originally published in the September 2008 issue of the O&A Marketing News.
Copyright 2008 by KAL Publications Inc.
Serving the 13 Western States, the World's Largest Gasoline, Oil, Fuel, TBA and Automotive Service Market