DENVER — The price of a gallon of unleaded gas hit $4 in Colorado in June, sending many back to their bikes, buses and scooters.
In the mountains, where gasoline soared to $4.34 a gallon and the commute to work is often more than twenty miles, most drivers were forced to find an alternative to patronizing their local pump. For them biking is impractical so some in the northern part of the state sought gas in Wyoming where it was fifty cents cheaper, while those in other areas demanded gasoline subsidies from their employers, carpooled or used their last few gallons to limp into a discount station down below.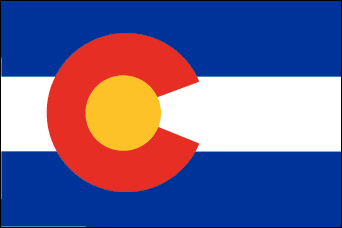 Between Aspen and Rifle, the Bradley gasoline station in Glenwood Springs is now serving a trade radius of more than sixty miles because it sells gas cheaper than the rest.
One motorist said she fills up there all the time, only buying enough gas in her home city of Aspen to get her downhill to the station.
Scott Richards of Rifle says he'll drive thirty miles on fumes to gas up at Bradley. Once he ran out of gas enroute so he joined AAA "because I'm always pushing on empty."
At lower elevations bicycles are flying off the shelf. "I'm having a hard time keeping them in stock," said Alex McDonald, a service manager at a local bike shop in Grand Junction.
A store that sells motorcycles has a waiting list. "We can't even get them," said a sales clerk.
Brown Cycles in Grand Junction even sold seven bicycles that cost $2,000 each and are equipped to safely carry a child in front.
And scooter manufacturers can't keep up with the demand. Retail outlets are selling twenty to thirty a month.
IDAHO SPRINGS — One gas station here isn't raising its prices. It can't. The Tall Country Sinclair's 1950s-era pumps won't register $4.
"We will need new computers to go that high," said station manager Mark Vieweg. He has them on order, but even at a cost of $600 each, demand has slowed delivery to seven weeks.
He said he may have to set the register at half price per gallon and then double the price recorded on the pump. "It won't make people happy."
For now he is enjoying the crowds the lower price generates because he gets to talk to the drivers. Here they have to walk up to the window to pay. There are no credit card slots on his pumps.
"People are getting so they like to hang out here and discuss the good old days," he said. "They call us the Andy Griffith station."
DENVER — A news crew uncovered evidence that water in the fuel stations supply is more of a problem than state inspectors were saying.
One motorist tipped KMGH off after he won a lawsuit against the gasoline station where he filled up with contaminated gasoline. The water-laced fuel did nearly $1,000 in damage to Keith Nolf's car. "It sounded like it didn't have any gas," said Nolf. "The car would just crank," he told KMGH Call7 investigator Tony Kovaleski.
The station found another man, Andrew Swanson, who said his vehicle was damaged to the tune of $1,200.
And as the investigation commenced it seemed there were lots of stories.
The television station said it appeared that the problem was due to mistakes and negligence rather than wilful cheating, but that the gas retailers often did not bother to fix the problem after getting caught. For instance, the Lucky Gas and Food in Roggen was cited twice in three months by the state in 2007. Contamination caused $18,000 in damage to a diesel engine, according to state records obtained by the newspeople. Yet when Kovaleski visited the station during the recent investigation there was water in the fuel. Twenty-four hours later a state inspector tipped off confirmed it, and shut down the station until the problem is fixed.
An Everyday store in Platteville told the newsman that water in the fuel occurred only once. But the television station's analysis of state records showed state inspectors found contaminated fuel three times in seven months, and in one case, contractors removed 110 gallons of water from the tank.
But the state has not fined that station or the others where violations have occurred, saying that a shutdown is enough of a punishment and fines are reserved for those wilfully violatng the law. Inspectors said they have not found any station to have intentionally watered down its fuel, that it usually is a result of faulty equipment, seals, or valves.
In the case of the Everyday store, the tank sits on a lower grade than other parts of the station. Water from rain and snow runoff filters directly to the fill pipe for the tank and seeps in, state inspectors therorized.
However as a result of the Call7 investigation, the Division of Oil and Public Safety is considering changing its policies in the case of gasoline retailers with records of multiple violations.
COLORADO SPRINGS — Only one new gasoline station has been built in the area in the last year because of rising fuel prices and increased use of credit cards, but that may be changing due to explosive growth on the city's east side.
A spokesman for Valero Petroleum Co., of San Antonio, TX., said the company was considering expanding branded wholesale opportunities for third-party owners.
"We currently operate twenty to twenty-five branded Diamond Shamrock stations," said Bill Day. "Right now, retail gasoline sales is a difficult business to be in," but he noted growing demand in that area has caught the company's attention. The few existing gas stations on the east side are "cleaning up."
A veteran gasoline station operator, Harlan Ochs, said all developers might have to start subsidizing or negotiating an attractive price with oil companies in the future.
"Ten or fifteen years ago a developer would get calls from three or four oil companies, all competing for a good location. They had larger capital budgets for retail expansion than the independents and would buy two million dollars worth of property, then invest another million in improvements. No more.
"Third-party or branded wholesalers can't afford to pay today's land prices," Ochs said. "They also know that a convenience store and gas station can be a traffic generator for a new retail center, so they require the developer to provide the land to make a deal."
SILVERTHORNE — A local couple has taken the word "convenience" to a new level with the store they recently opened here. Their Peak Provisions not only plans the customer's meal and organizes the fixings, they deliver it to the door.
Aimed at tourists who rent cabins, condos, or campsites, the food comes ready to stick in the oven or over the coals. A cooler is available for those who don't have one. All the customer has to do is select from an online or store menu with goodies ranging from marinated flank steak to shrimp tacos. The food is fresh and attractively arranged.
Although convenience stores cannot sell hard liquor, owners Chris Carran and Tim Hannon have found a way to provide it. They opened a liquor store at the same location. Having separate entrances and personnel satisfies the law.
Carran and Hannon like the outdoors and they found that preparing their own food was a drag. When the company they hired to reprovision them in the middle of a trip sent the food in garbage bags, disorganized and unmarked, and much of it in glass containers, they decied they could do better.
Carran quit her job at Viacom and Hannon diverted time from his raft guide work to seeking a site. When they found it and opened for business they realized they had a good thing going.
"People are running out of time," said Hannon. "A lot of people want things done for them, and are willing to pay. We work to provide easy-to-prepare food in the quanties people need. And we pack them with both weight and disposal in mind."
They opened the liquor store because their research showed twenty cents of every dollar spent on consumable products in the area goes for liquor.
DENVER — A gasoline station is not the usual hangout for gangbangers, but a man was stabbed at a Conoco station here in early June, and two weeks earlier a man was shot to death at the same location. Nearby residents fear there is a gang presence in the neighborhood, and they are fed up with the amount of crime.
Witnesses said the man was stabbed in the chest and arm after a confrontation with a group of thugs outside the station. His wounds were believed to be non life-threatening. Police surrounded a house and took several people into custody for questioning. They said they are investigating the stabbing as possibly being gang-related.
"It's awful. I can't believe people are getting attacked like this," one witness said.
"All these kids thinking they're gang-bangers or whatever, man, it's just ridiculous, it's stupid," Casey Cole, another witness, told a reporter. "These gang members come here all the time and pick on people," said another.
BOULDER — A 19-year-old man was sentenced to eighteen months here for a bias crime in which a Hispanic man was asked why he was "stealing our jobs," then assaulted at a convenience store.
Joshua Ruzak also was sentenced to another six months for tampering with sprinker heads in the Boulder County Jail, where he was awaiting trial.
Ruzak and Abraham Paquat, 19, of Broomfield, were arrested March 11 after Ponce De Leon-Najera, 26, of Louisville was accosted outside a PDQ convenience store. The pair allegedly pushed and punched the victim, then spit on him. Paquet was due in court later.
BOULDER — A 19-year-old man was arrested following a brief foot chase here after he allegedly accosted a customer at a gasoline station, pushed him, threatened him with a hammer, chased him, and tried to steal his vehicle.
Ty Daugherty ran when officers arrived and leaped over a couple of fences, but was caught a few minutes later.
CASTLE ROCK — Some robbers are more memorable than others.
The two men who robbed a Circle K convenience store clerk at gunpoint recently wore dark camouflage, military-style clothing, sunglasses, bandanas, and gloves, but there was no disguising the voice of one.
The clerk reported the robber had a distinct British accent. She also described his height, weight, and buzz haircut.
ARVADA — Then there were the two bandits who tried to hide behind a pair of panties, but learned to their chagrin that thongs don't leave much to the imagination.
Not only were their faces exposed except for the nose, mouth, and chin, but so was the distinctive tattoo one man sported. He was a real fashion statement in his bright blue thong, tattoo, and pink backpack. The other robber opted for a more subdued color of thong. His was green.
Well, it didn't take long after their faces were broadcast around the globe, for Joaquin Rico, 19, to turn himself in. His friend, Joseph R. Espinoza, 24, soon followed his lead.
All the robbers got for their heist, beside the publicity, was a small amount of cash and cigarettes. That was what the backpack was for.
Police did not disclose if they recovered the undies or how the robbers got hold of them. Apparently the men ran out of pantyhose that day and had to make do.
GUNBARREL — A power blackout on a sunny summer day in the community of Gunbarrel created chaos in gasoline stations and other businesses.
"The power company told us they should have everything fixed by 3 p.m., but it's already 4:00 p.m. now, and we've still got nothing," Mike Buckley, a salesclerk at a Phillips 66 station told a reporter. The outage rendered gasoline pumps useless and, because back-up batteries on the station's cash registers had died within two hours, Buckley said the store had to turn away nearly one hundred customers before the problem was fixed.
Estimating conservatively at $35 for an average fillup, that's a $3,500 loss in just a few hours, Buckley said, and that's only putting gasoline alone into the equation. "We don't make a killing in profits from selling gas, but it brings people into the shop to buy snacks, drinks, and cigarettes, so turning people away has been the worst part." He said he had to stop purchases unless the customers had the right cash to pay for them.
GREELEY — On May 22 a fierce tornado cut a mile-wide swath through Windsor, a farming town of 18,000, killing one, injuring seven, and damaging one hundred eight businesses and homes. A car wash owner in nearby Greeley decided to help the residents.
The Wash at Market Square donated one dollar for every car that went through the wash from 8 a.m. to 3 p.m. on June 14.
Owner Dennis Seilbach said his staff and student volunteers from the Institute of Business and Medical Careers dried all the vehicles. When they got tips they donated all those to the Windsor victims too.
COLORADO SPRINGS — When a hospital dietitian agreed to accompany a newspaper food editor to a convenience store for lunch, she was pleasantly surprised to find lots of healthy food.
Sharon Jacob, who works at Penrose-St. Francis Health Systems, joined Teresa Farney, food editor at the Gazette, in a search for a healthy lunch at a 7-Eleven.
"I'm really surprised," she said as she cast her eyes over fresh-cut melon and berries, yogurt topped with sliced apples and granola. "I even found fresh kiwi and mango.
"Things sure have changed," she said. "I would have never dreamed of finding something like this at a convenience store."
It shows the convenience store industry still has a lot of educating to do as its members reorganize to meet the changing demands of the eating public.
DENVER — Apparently this driver was down to his last cent — or trying to make a point.
He pulled up to a gasoline station and tried to prepay for his fuel with ten dollars in pennies. Clerks said when they refused to accept the sack of coins, saying they were too busy to count it, the man argued they had to since it was legal tender, then became verbally abusive when they still balked.
The clerks ended up calling police to get rid of him but before authorities got there the man snatched his sack of pennies from the counter and left. He didn't get any gasoline — at least at that station.
Originally published in the August 2008 issue of the O&A Marketing News.
Copyright 2008 by KAL Publications Inc.
Serving the 13 Western States, the World's Largest Gasoline, Oil, Fuel, TBA and Automotive Service Market