DENVER — On July 6 liquor stores in Colorado will be allowed to operate on Sundays, costing convenience and grocery stores, which are permitted to sell only 3.2 beer at any time, an estimated $65 million in business and forcing some to close their doors, industry officials predicted.
A coalition of convenience store and grocery owners is considering trying to put a measure on the November ballot to allow them to sell a stronger beverage so they can compete.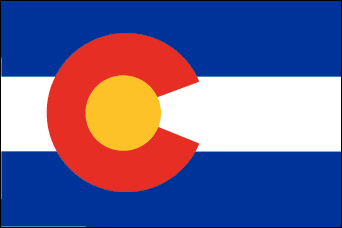 As it is now, convenience stores sell eighty percent of their beer on Sundays, said Mark Larson, executive director of the Colorado/Wyoming Petroleum Marketers and Convenience Store Association. "It will give millions in convenience and grocery sales to the liquor stores overnight." Such a loss is "devastating," he said, and constitutes a "blatant legislative taking."
The organization supports Sunday sales of liquor, but opposes giving the liquor stores "a monopoly."
The Women's Christian Temperance Union joined the effort to block the legislation for encouraging more drinking.
But the Colorado Legislature passed the bill in March, ending a ban on Sunday liquor store sales that had existed for seventy-five years. The blue law stayed put even after Prohibition was repealed and liquor returned to the shelves the rest of the week. With the change in the law Colorado has become the thirty-fifth state to allow Sunday sales.
Earlier this year liquor store groups successfully killed a bill that would have allowed convenience stores and groceries to sell full-strength beer and wine. The liquor stores complained that it would allow unfair competition because they were not allowed to open Sundays and would also deal a severe blow to the state's small craft brewers. They used the same argument: that they would have been driven out of business.
Even after a last-minute revision to the earlier bill to boost liquor store revenue by allowing the sale of snacks and forcing convenience and grocery stores to give space to craft brews and boutique wines failed to deter the opponents.
Not all liquor store operators are pleased about the Sunday opening, viewing that day as their only day of rest, but most are, calling it "a win for the time-starved consumer."
But convenience stores see it as yet another blow to their operation in Colorado. They already have been hard-hit by a new law mooting a judicial ruling that barred large-chain grocers from selling gasoline below cost to boost food sales, by a tripling of the state's cigarette tax that drove many of their customers to buy online or out of state, and by a ban on indoor smoking. In addition, soaring gasoline prices have prompted many motorists to curtail their driving.
On top of all that, the Environmental Protection Agency has mandated all petroleum marketers install recovery systems that capture the vapors when the storage tanks are filled. Stations with a throughput of 100,000 gallons a month must have the Stage I system in place by 2010. The convenience stores are gearing up for a fight to keep the even more restrictive Stage II, which affects automobile fill-ups, from taking effect. Industry officials call Stage II "wasteful, unnecessary and economically destructive."
Larson said there already is an alternative system being installed by manufacturers on every new vehicle called Onboard Refueling Vapor Recovery, which captures the vapors on carbon canisters and burns them in the car engine.
"They are more cost-efficient, require no yearly upkeep and keep emission efficiency more stable." Larson said it would cost the average service station more than $85,000 in equipment and lost revenue, forcing many independents "out of business."
The convenience store and grocery store group tried to get Governor Bill Ritter to veto the Sunday sale bill, but Ritter said, "It seems to us that there is a public sentiment in favor of doing this."
It was too late for last-minute action by the legislature to correct the inequity in the Sunday liquor sale law, so the convenience store-grocery group hopes to take a vote to the people, who seem to want greater latitude in liquor purchases.
Without a correction the state's 1,753 convenience stores have "no way to compete equally for the beer customers they already have," said Larson. He preticed the average store would suffer a $27,000 annual loss in beer sales.
DENVER — Colorado gasoline prices set a record toward the end of April when the average price of a gallon of unleaded sold for $3.37. Two days later many stations posted $3.45, and one in Colorado Springs broke the barrier to the $4 mark.
The last state record came last year at $3.36 a gallon. Then prices declined over Christmas with Colorado motorists paying the least in the country.
The price now goes up nearly every day. See one price at a station on your way to work and enroute home it has risen by two or three cents.
Truck drivers have it even worse. Diesel fuel broke record highs every day for two weeks. The average price of a gallon of diesel had gone well over $4, costing an average of $700 to $800 to fill up a semi. A Denver trucker went so far as to park his own rig and drive for somebody else because he couldn't afford to run independently.
Those $4 a gallon fill-ups are expected to be commonplace here by summer.
Industry experts say several factors are involved. It is not only the rising cost of crude driving prices. It also is the annual switchover by refineries from winter grade to the more expensive fuel that meets pollution standards for Colorado. Supplies decrease as refiners try to sell off the winter fuel before having to adopt the other.
Some Colorado drivers are taking to their bikes again. Others with a longer commute are opting for motorcycles. Hardly anyone is walking.
COLORADO SPRINGS — Tom Erickson is still driving, but he is making his own fuel.
The police sergeant collects the used vegetable and peanut oil from restaurants and concocts what he calls "greasel." He mixes the oil with regular diesel in a 50-50 blend.
It is good enough to power his 2001 Ford F350 Super Duty Dually 4 X 4 truck to do chores on his farm and haul up to ten tons of cattle, horses and hay. By installing a heated fuel line he improved his mileage by two miles per gallon so he now gets up to 16 miles.
When he produced his first batch, he was a little leery. So he tested it by putting it in the freezer for an hour to gauge the effect of cold weather and drove his truck up to the top of Pikes Peak to see how it would perform in high altitude. He was satisfied with the result. He did not lose power.
Before Erickson was paying more than $100 to fill his tank. With the "greasel" he has cut his fuel bills by about half.
There is one glitch: he sometimes gets a whiff of french fries. But he says that doesn't bother him. He likes fries.
Erickson's not the only one who makes fuel out of fryer oil. Linda and Don Otto, owners of D and L's Services, have been runing several company trucks on recycled peanut oil. Linda says the vehicles even run better.
Restaurants don't charge for the oil. In fact, they are glad to get rid of it without paying for someone to dispose of it.
And, in Fountain Valley School, students only have to go to the school's dining hall to get the grease they use to make biodiesel with equipment they designed and built in science class.
The Venetucci Farm has begun using the fuel in tractor engines. Susan Gordon, the farm's director, said the fuel costs about seventy cents a gallon. The equipment can produce thirty gallons a month.
COLORADO SPRINGS — The City of Colorado Springs has received the top ranking for its biodiesel fleet by Government Fleet Magazine.
The city beat out San Francisco and Austin, Texas for the award.
Since the first of the year more than 2,400 pieces of city equipment have run on biodiesel. That translates to a use of almost 1.6 million gallons of B20. It prevents more than five million pounds of carbon dioxide from entering the atmosphere which is the equivalent of 491 passenger cars not driving for one year, the magazine said.
COLORADO SPRINGS — If you live in an outlying area here it's often a long drive to fill your tank. In fact, the number of gasoline stations has been steadily falling as owners quit, squeezed by higher prices, discounters, and increasing credit card use.
Usually there isn't a buyer, so the station sits there on cracked cement, the weeds sprouting up around it until someone decides it is a good spot for a used car lot.
The state has about a third of the stations it had fifty years ago. Those that only sold gasoline were first to go as convenience stores retailing both snacks and gasoline sprang up. Then the convenience stores found themselves squeezed out by the Wal-Marts and grocery store chains offering better deals.
Only one gasoline station has been built in this city in the last year, and that was near Fort Carson to service a huge influx of troops from other base closings.
This shortage of fuel retailers comes at a time when there are more vehicles on the road, especially high-use vehicles like SUVs. Even if drivers restrict their driving they do have to drive, and demand is high.
COLORADO SPRINGS — A local man is bucking the trend by not only opening a convenience store in the heart of downtown, but by foregoing the sale of gasoline.
Athan Loukakis's store, housed in a former flower shop, is tiny — only 325 square feet — but he saw a need and decided to fill it.
He owns two other businesses in the area and noticed that there was no place nearby to grab a pack of cigarettes, a bottle of aspirin, a snack, or just a roll of paper towels.
He is only open from 10:00 a.m. to 6:00 p.m. on weekdays but has extended hours to 7:00 p.m. on Fridays and Saturdays. He is closed Sunday.
If the business goes well, he hopes to add a shipping service and, maybe, some ice cream.
In the last few years the building of lofts atop some of the oldest buildings downtown has attracted some of the wealthier residents of the city to move there. Loukakis figures it will be convenient for them as well as for the people who work in the core area.
AVON — The convenience store clerk was wrong. The man he reported didn't steal a pie. It was a whole lot bigger than that.
Police pulled over two men on Interstate 70 based on the clerk's accusation of a stolen dessert, but when they searched the vehicle they didn't find a pie. They found ten laptops stolen from electronics stores.
Insted of facing a misdemeanor crime for pie theft, Fernando Ruiz-Huerta and his passenger, Jose Luis Hernandez, will have to defend themselves against felony theft and forgery. Hernandez also may be deported. He is suspected of being in the country illegally.
MORGAN COUNTY — A motorist suspected of leaving a gasoline station without paying for the fuel led sheriff's officers on a high-speed chase that ended when he lost control of his truck, rolled and accidentally shot himself.
A clerk at the Wiggins Junction truck stop called authorities to report that the driver of a pickup truck had left the pump without paying.
A short time later sheriff's officers spotted the truck on the interstate and tried to get it to pull over.
Instead John Biggs, 31, stomped on the accelerator, reaching speeds of 100 miles an hour. With deputies close on his tail, he sped over spikes laid by an intercepting state patrolman. He miscalculated, thinking he could still get away even after his two front tires deflated. He went a short way before veering off a country road. Still, he kept driving, across field and pasture. He rolled completely over, but once rightside up, kept going.
But pursuing vehicles forced him to keep swerving. The last swerve turned the truck over again and this time it didn't right itself.
The fuel piracy charge is the least of his problems. With the second roll he accidentally shot himself in the stomach and had to be airlifted to a hospital. When he gets well he also faces charge of theft, domestic violence, defrauding an innkeeper and violating a protection order.
Not to mention the medical bills.
Originally published in the June 2008 issue of the O&A Marketing News.
Copyright 2008 by KAL Publications Inc.
Serving the 13 Western States, the World's Largest Gasoline, Oil, Fuel, TBA and Automotive Service Market