DENVER — A bill that would have allowed convenience stores and grocers to sell full-strength beer and wine died in the Colorado Senate Judiciary Committee in February after hundreds of liquor store owners came to the Capitol to protest.
They erupted into applause after their two hours of emotional testimony resulted in a 5-1 vote against the measure.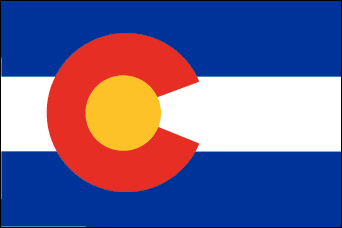 However, one lawmaker warned the liquor retailers that it was only a matter of time before wider sale of spirits would be a reality. "You should start planning for the competition," said Sen. Betty Boyd, D-Lakewood.
Now convenience store owners have withdrawn their support of another bill to allow the sale of alcohol on Sundays.
As first proposed, the inclusion of convenience stores and groceries in the liquor business would have allowed them to sell full-strength beer and wine every day but Sunday if they devoted only five percent of their floor space to the beverages. Liquor stores, in turn, would be granted the right to sell snacks in five percent of their space and operate up to three stores. The new competitors also would have been required to see that at least twenty percent of the wine and beer on food store shelves be "craft beers and boutique wines" to protect homegrown brew and vineyard operators.
Liquor store owners argued that it would put many of them out of business and further affect a failing economy by causing them to defrault on loans and put employees out of work.
Jeanne McEvoy of Loveland said she would be one of them. There is a grocery store twenty yards away from her, she said, and the increased competition would force her to close with no way to pay off nearly $1 million in debt. "There won't be another liquor store come to take my place, either," she said as the audience rose to its feet cheering in support.
Craft breweries and local vintners rallied against the bill when the provision protecting them was eliminated. They feared there would not be any shelf space devoted to them as the large supermarket chains entered the field. They would want to sell major brands. The rule requiring allotted space was eliminated because of the lack of enough state inspectors to enforce it.
Some consumers expressed concern over alcohol being available in stores their children frequent.
Businesses that would have benefited from the loosening of the law that has been in effect since the repeal of Prohibition said their customers want the added convenience of picking up a bottle of wine or six-pack of beer with their groceries or items purchased from quick stop stores. They claimed liquor stores have an unfair monopoly.
A bill authorizing liquor stores to operate on Sundays may have better luck. It passed the Senate Business, Labor and Technology committee on a 3-1 vote and was headed to the House. Although convenience store owners withdrew their support after losing the battle to sell stronger alcohol, the Colorado Licensed Beverage Association stopped fighting it after becoming convinced customers wanted the added convenience.
Liquor store owners are divided over the proposal, with some saying they need an extra day's profits, and others protesting that Sunday is their only day off. One man said he moved to Colorado because he wouldn't have to open on Sundays.
Convenience store owners now fear that they will lose their only advantage — selling 3.2 beer on Sunday. Who wants diluted beer when they can buy the stronger brew at a nearby store, they questioned.
DENVER — The price holiday is over for Colorado motorists.
In January the state had the lowest average gasoline prices in the nation. Now a gallon of unleaded, which had sold for $2.891 back then, retails for $3.07.
Industry specialists had warned that the drop in price wouldn't last because the unnaturally low price was the result of a glut of gasoline caused by out-of-state suppliers who flooded Colorado with fuel when prices were high in December.
Denver's average price for regular last month was $3.006, according to AAA Colorado. Midgrade was selling for $3.22 and premium at $3.36. Diesel prices were running about $3.49 a gallon.
As usual the mountain communities experienced the highest prices. Glenwood Springs led with $3.34 a gallon for regular, Vail came in at $3.33 and Durango in the southern part of the state at $3.20.
The lowest price found was in Greeley at $3 a gallon for regular.
DENVER — A firm that produced fifteen percent of the biodiesel sold in the U.S. in 2005, with two plants in Colorado, is going out of business.
BroEnergy of America's announcement came after the firm failed to secure financing. It withdrew its Chapter 11 bankruptcy petition in a New Jersey Court. The reorganization petition listed assets of $10 million and debts of $50 million.
BioEnergy produced twenty million gallons of biodiesel at its two Colorado plants and had planned to open a sixty-million-gallon facility in Edison. But in February the firm was forced to hand over the partially completed facility to the landlord.
The bankruptcy papers said it is unable to operate its business and has no likelihood of rehabilitation without the financing it had sought.
LOUISVILLE — ConocoPhillips has purchased a 432-acre tract of land here and plans to build a global research, development, and training center geared to providing cleaner fuel technology and advanced methods of using renewable energy.
A spokesman for the Houston-based oil firm said the company recognizes that fossil fuels cannot be replaced overnight, or even in a decade, but hopes to "build a bridge to the future" by making a large investment today.
The company paid $58.5 million to Sun Microsystems for the former home of Storage tek which shut down in 2003. The site is one of the largest business campuses in the world, currently housing numerous buildings, warehouses and manufacturing facilities. Most of the structures will be razed to erect buildings more suitable for the purpose of studying hydrogen fuel cells, solar and wind power and ways of making clean diesel fuel from renewable resources.
ConocoPhillips has a major gasoline station presence in Colorado and has worked closely with the Colorado School of Mines on development of renewable energy and with the Colorado Center for Biorefining and Biofuels, which is part of the Colorado Renewable Energy Collaboratory.
Employees from more than 40 countries are expected to attend the training center when it becomes operational.
"The location of this center in Colorado will bring great minds from across the country and the world to our state and will continue to make us a hub for renewable energy research and development," commented U.S. Senator Ken Salazar, D-Colo.
GRANBY — The Town of Granby is considering annexing a property where a Mega-Matt gasoline station went out of business last fall to enable a buyer to establish a Kum and Go convenience store and station there. In exchange the new owners would agree to pay a four percent use tax to the town.
After the business was up and running the town would apply fifty percent of the proceeds generated from the tax in the first two years to the water and sewer districts for sewer tap fees and other infrastructure required for the property.
Mega-Matt owner Patricia Ramirez gave up the filling station after twenty-two years in the wake of escalating gasoline prices. She said she could no longer find it financially viable.
COLORADO SPRINGS — This city has only two full-service gasoline stations now.
In 2006 there were three, but Denny Lauer's Acacia Park Texaco, which had offered full service for thirty years, dropped gasoline altogether when Texaco left the market rather than meet requirements of another oil company. Lauer is concentrating on his repair business.
Palmer Park Texaco owner Bob Martinez started selling unbranded gasoline after Texaco left. He still offers full service along with his garage and wrecker business. His family has offered full service for 52 years and isn't about to stop, he said. He said "Some people just don't want to pump their own gas."
Also still pumping for consumers is Don's Fillmore Service. Don's was a Conoco outlet, but the owner went to unbranded rather than put a convenience store in his station. He has a full-service garage at the site which is his main source of income.
ARVADA — The Glo express exterior tunnel carwash opened here recently, the project of Mike Huggins of Denver. He is the third generation in the family to operate a carwash. His father, Dale Huggins, was an early pioneer of exterior-only carwashing at his Gas Glo carwash in Detroit.
Mike's carwash uses Mark ll SoftLine tunnel equipment which combines touchfree carwash engineering with friction technology.
The carwash has an advantageous location; it is on a major commuter artery with no competing tunnels in the area.
DENVER — Some say the holidays are the season for carwash owners to be jolly. This year some were and some weren't.
For other retailers make-or-break time comes at Christmas, but all winter is the high season for carwashes in Colorado, and some say this year is no different despite the economic turndown.
Motorists get to the point in the year when they just can't stand the constant buildup of mud and grime anymore, they say.
Rodger Wilson, co-owner with his family of Bob's Car Wash in Greeley told the Greeley Tribune some of his customers say they would rather cut back on Starbucks coffee rather than forego a good carwash.
His business is a little light, but others are finding the going really tough.
"People are washing less because they have less money," said John Agnew, who owns the Breeze Thru Car Wash in Fort Collins.
Dane Jenson, owner of The Car Spa in Greeley, agreed. "There are a lot of people just getting by. When they have to make a decision as to whether to buy a gallon of milk or get their car washed, they choose the milk."
Wilson predicts the future of the business is in the automatic systems. He said people don't want to get down and dirty washing their cars, especially in the winter.
EAGLE — A gasoline station attendant may have saved the lives of a kidnapped woman and her two children recently.
A woman motorist slipped a note to the clerk at a gasoline station in West Vail begging the clerk to call 911 with a description of her vehicle and the male passenger.
The clerk alerted the Eagle County Sheriff's Office, which arrested Martin Cabadas, 29, soon after on charges of false imprisonment and menacing.
The woman told authorities later the man approached her in Denver, offering her $20 for a ride. Although she agreed, she said she soon felt uncomfortable and asked him to get out of the vehicle. Instead he showed a knife and ordered her to keep driving, holding her and her children hostage.
She said the man told her, "We are going to Las Vegas to become a happy family."
He went to jail, where he was being held on $2,500-bond.
EAGLE — A man was stabbed three times in the parking lot of a Loaf "N" Jug gasoline station on the Interstate 70 Interchange recently.
The newspapers reported it apparently was a domestic dispute involving a female employee of the gas station, her husband, and her lover.
It was not immediately determined who originally held the knife, but the husband was the one injured.
Originally published in the April 2008 issue of the O&A Marketing News.
Copyright 2008 by KAL Publications Inc.
Serving the 13 Western States, the World's Largest Gasoline, Oil, Fuel, TBA and Automotive Service Market