ADAMS COUNTY — Four convenience stores and one gasoline station were caught selling alcoholic beverages to minors in separate sting operations conducted recently by the Adams and Eagle County sheriff's departments.
The employees who sold the intoxicants were issued summonses for violating state law and the state liquor code. If convicted they could be fined up to $250 each.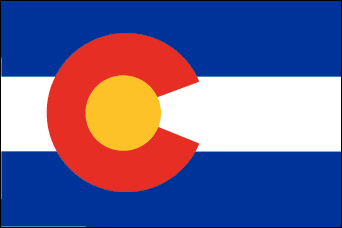 As soon as the roads were passable people flocked to the gasoline stations. Many stations reported sales up 40 to 50 percent.
The investigation also found violations at 24 liquor stores.
In one instance a clerk asked for identification and when the customer said he didn't have any the clerk asked another customer if the person looked old enough to buy. When the customer replied in the affirmative the clerk processed the transaction, according to authorities. Two clerks never even asked for identification, they said.
Adams County officers said they probably could have found more stores in violation but after four and a half hours checking sites it was too late to hit every store on the list.
DENVER — Toward the end of August gasoline prices were falling but in the final week they made a dramatic upswing, mirroring the usual Labor Day level.
At some stations the price of unleaded gasoline spiked nine cents in a day.
In Colorado Springs that meant the average price peaked at $2.89 a gallon.
Prior to the upsurge prices had fallen in the state for five weeks in a row, prompting Eric Escudero, spokesman for AAA Colorado to call it a "welcome surprise" so close to the holiday.
The drop in price was partially attributed to an improved supply. No refinery problems, such as those that plagued the state earlier in the year, had surfaced.
But a planned shutdown of one of the state's main refinery facilities had people worried in September. Suncor Energy of Commerce City announced a shutdown for a month beginning Oct. 1. Suncor said it scheduled the maintenance for after the peak driving season to reduce the inconvenience.
Diesel inventory still is tight and, with the expected bumper crop of corn needing transportation by truck, the state might have trouble meeting trucker diesel demand.
Bryant Gimlin of Gray Oil Company, a wholesaler of gasoline and diesel, said October is "a busy month. Construction companies try to finish up projects before winter and agriculture harvest will increase the demand from crop transporters. From our standpoint, October is not a good month for a shutdown."
Suncor said during the shutdown it will honor its contracts with long-term customers, but has advised spot buyers to seek another source.
Suncor produces about 90,000 barrels a day, providing about one-third of the state's gasoline and diesel demand. The facility being shut down produces half of that.
COLORADO SPRINGS — With the price of gasoline roller-coasting in the past year, more retailers are turning to electronic LED signs, despite the cost of installation.
It is a pain and dangerous to keep sending workers up those fifteen-foot-high signs to change the price four or five times a day, says Greg Stadjuhar, vice president of sales and marketing for Colorado Springs-based Skyline Products, a signmaker which is reaping good profits from the erratic nature of the gasoline industry.
The signs can cost from $2,000 to $50,000 but he says, "The price of gas on the street drives so much of the stores' volume it will make or break them if they don't stay on top of it."
BOULDER — Whole Foods Market Inc., has announced it will use the Wild Oats Markets site it recently acquired here to experiment with "a value-oriented product mix, grab-and-go offerings." The concept has been named Whole Foods Market Express.
Whole Foods also announced it will keep all existing Whole Foods and Wild Oats stores now operating in Boulder but has cancelled plans for a new Wild Oats. In addition, prices are being lowered permanently at all twenty-three Wild Oats locations in the Rocky Mountain region to ensure consistency in store pricing.
BAILEY — The only convenience store in this tiny mountain town has become a victim of the sinking real estate market.
Jan Schafer, owner of The Little Store, tried for five years to save it, saying she felt the store was important to the community. She filed an owner's notice to redeem in hopes someone would lend her the money to go on or to get enough community support for a co-op, but the 75-day redemption period expired without help coming and the lender, Pinetree Financial Partners FF Ltd., filed foreclosure proceedings. Schafer has lost all rights to the property.
At a recent auction there were no bidders.
DOVE CREEK — San Juan Biodiesel broke ground last month on a factory that will produce five million gallons of sunflower oil annually.
The plant will consist of an 8,000-square-foot oil crush facility and a biodiesel production building of 3,000 square feet. It will take nine or ten months to build and will supply products for both human and vehicle consumption.
Initially, the focus will be on products for human consumption but, as the price of diesel rises, more will be turned into vehicle fuel said spokesman Jeff Berman.
The company is ahead of schedule. It had not expected to begin building for five years, but $4.1 million of the $4.5 million needed had already been raised by September.
San Juan has contracts with forty-one growers from Alamosa Colorado, to Price, Utah for the production of 11,000 acres of sunflowers. Most of the acreage is in Delores and Montezuma counties in Colorado and in San Juan County in Utah.
Dove Creek is in Delores County, about eight miles northwest of Durango.
The plant, which will hire eleven people initially and twenty-four at full production level, is an economic boon for this area's struggling economy.
LONGMONT — Pester Marketing, owner of the 1st Stop and Farm Crest brand convenience stores, announced the opening of the first E85 ethanol station in Longmont.
The grand opening of the Longmont 1st Stop featured speeches by U. S. Rep. Marilyn Musgrave, R-Fort Morgan, and Colorado Secretary of Agriculture John Stulp. Both arrived in a flex-fuel vehicle.
"Early on we made the strategic decision to invest in the infrastructure needed to provide E85 to Colorado," said Rich Spresser, executive vice-president of Denver-based Pester Marketing. "In a market where convenience store decisions are based primarily on geography, we wanted an additional point of brand differentiation, something that might get customers to drive a bit out of their way for all-natural dairy products and environmentally friendly fuel. That's why we invested in the Farm Crest Dairy stores last year, and why we are investing in E85 this year. We want to offer more to our customers."
In March 2006 Pester acquired a fifty percent interest in Alta Fuels LLC, of Alamosa, a major blender and supplier of biofuel, whose markets include numerous wholesale and retail customers in Colorado and New Mexico.
COLORADO SPRINGS — Apparently a Colorado Springs teenager got into a rut when he started a career in burglary, and it became his downfall.
The 17-year-old burglarized the same car wash four times in a month, police said. He got several thousand dollars in the first three break-ins, but did $55,000 in damage, at various times prying open automatic vacuum machines and a door, and dismanteling a water meter, thinking it ws the burglar alarm. The last foible was what did him in. The alarm went off while he was still inside working on the cash register. He got only $17 and was carted off to jail.
Daniel Light, the owner of The Splash Car Wash, figures enough is enough. He has put together such a burglar-proof system now that "I don't envy the guy who tries it next." In one of the entries, the youthful burglar entered the office through a vent, but Light says, "You'll need a blow torch to get in there now."
Originally published in the October 2007 issue of the O&A Marketing News.
Copyright 2007 by KAL Publications Inc.
Serving the 13 Western States, the World's Largest Gasoline, Oil, Fuel, TBA and Automotive Service Market