BASALT — With Colorado joining the ranks of states cracking down on illegal immigration, tensions are rising and a recent shooting at a convenience store here illustrated the need to caution employees not to fan the flames.
Five rifle rounds were fired into the 7-Eleven a few hours after two Latino men came into the store and threatened clerk Bruno Kirchenwitz because he wears a baseball hat sporting the words "US Border Patrol." Kirchenwitz says he only wears the hat going to and from work.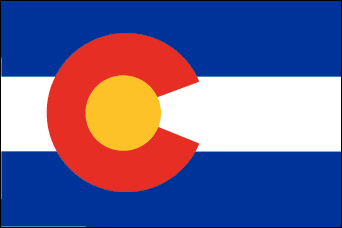 He also said he did not argue with the men but that they warned him "We will show you what we think of that hat when we catch you alone." Police Chief Keith Ikeda said he was told that Kirchenwitz at one point invited the men to "bring it on," a charge the clerk also disputes.
Later that night after Kirchenwitz had finished his shift and left, someone fired five shots from a rifle through a front window of the store, aimed at the cashier's counter. A clerk and four customers were in the store at the time, but no one was injured.
Police found one man who was involved in the earlier confrontation and were close to finding the other, but have not announced whether they have a solid link to connect either one with the shooting.
Meanwhile Kirchenwitz was placed on paid leave pending the outcome of a corporate investigation of the incident.
WHEAT RIDGE — A counterfeit $100 bill two men tried to pass at a convenience store led to the arrest of a vanload of illegal immigrants and their guides here recently.
A convenience store clerk called authorities after examining the bill. Officers arrested the two Mexican nationals at the counter and seven passengers in a van outside. Two others escaped.
The illegals told police they paid $2,300 each to be transported to the United States.
The men who ran the transport remained in jail on charges of smuggling of humans, a Class 3 felony.
COLORADO SPRINGS — A thief in a hurry didn't bother demanding cash from the attendant at the gas station — he just snatched the register. Then he turned around and did it again.
The first incident occurred at the Shell station on the east side of town. The man charged the clerk, grabbed the register and ran to a vehicle parked outside.
Six hours later officers responded to a call at a convenience store and gasoline station on the west side where a man matching the description of the earlier thief absconded with that store's register.
He has not been apprehended.
In another brazen incident, thieves started grabbing 20-foot sections of copper pipe from the roof of a plumber's truck while the man was inside a Diamond Shamrock buying a bottle of water.
The clerk alerted the plumber who ran outside and confronted the crooks. He was forced to back down when one of the men got out of his vehicle and motioned to his waist as if to say he was packing a weapon.
But the victim, Jason Stark, was not about to let them get away with it.Ê After calling police he began calling every metal recycler in town asking them to watch for someone trying to unload the goods.
Ten minutes later he scored. As he was on the phone with an employee at Koscove Metal, the employee informed him a vehicle of the description he had mentioned had just pulled in. Two men ran away when police came, leaving their female companion to face the music. One was later captured under a bridge. A gun lay nearby.
The vehicle the thieves were riding in had been reported stolen.
Copper has reached such a high price that numerous reports have come in of thefts from construction sites, new and old buildings, streetlamps and gutters. Even churches have been victimized. But stealing the metal in a parking lot where they were in danger of being caught quickly was a new one.
COLORADO SPRINGS — Police have arrested a man suspected of robbing nine stores here, incuding two gasoline stations and two convenience stores.
Audrey (C.Q.) Lee Thompson, 38, was captured after he was followed by customers of a record store that was robbed.
The robber used either a knife, a gun, or a stun gun in the robberies. No one was seriously hurt, but the record store clerk was slightly burned after being stun-gunned.
EAGLE — Then there was the woman in Eagle, Colorado who was charged with theft after refusing to pay for spilled gasoline and assaulting the clerk with an ice cream sandwich.
The 59-year-old woman went inside the gas station to buy the ice cream, leaving the tank of her car to fill unattended.
When she returned and found some fuel had spilled on the ground she refused to pay the $54 the clerk demanded. The clerk refused a $20 bill the woman's male companion offered to diffuse the situation, upon which the woman threw her ice cream sandwich at him and sped away.
She was stopped in a slow speed chase on Interstate 70 by an Eagle County sheriff's officer, and given a ticket for theft.
DENVER — Some small convenience store owners in Colorado are upset by a proposed OSHA safety regulation that they say treats small arms ammunition and components the same as the most volative explosives.
Many gasoline stations and convenience stores in rural areas stock small quantities of ammunition and believe gas pumps outside pose no hazard.
The proposed regulation prohibits refueling within 50 feet of a facility containing explosives. It defines explosives to include black powder, small arms ammunition, small arms ammunition primers and smokeless propellant.
Employers would have to evacuate all employees when an electrical storm approaches a facility containing explosives. They would have to make sure no open flames, matches or spark-producing devices are located within 50 feet of explosives or facilities containing them. Theoretically, an employee smoking a cigarette out back could violate the regulation, the store owners say.
FORT MORGAN — How does a politician spend her summer vacation? Why, pumping gasoline, of course.
U. S. Representative Marilyn Musgrave (R-Fort Morgan) worked the pumps for customers at the Cenex Station one blistering hot July day, answering questions and dispensing her views on various issues along with the fuel. She kept clear of the gas price topic, probably because she voted against a bill that would have penalized price gouging by oil companies.
One of the first customers in line at her pump was a man widely expected to be her opponent for re-election: Eric Eidsness, who ran as a Reform Party candidate in 2006 and who recently registered as a Democrat. Musgrave took it in her stride.
Especially when one woman said she drove fifteen miles out of her way to have her tank filled by her "favorite Congressperson."
DENVER — For many years, Colorado has depended on gasoline tax as an important source of revenue for building highways.
All of a sudden, the state finds itself in a dilemma as its promotion of more fuel-efficient and alternative fuel vehicles, has succeeded. Those vehicles travel more miles on a gallon of fuel and wear out roads without paying the corresponding gas tax.
The state itself has set a goal of reducing petroleum usage by twenty-five percent in five years and has encouraged state workers to take mass transit or car pool.
Governor Bill Ritter's Blue Ribbon Transportation panel has to come up with some answers, but so far the ideas floated aren't very popular. Some examples:
Install a device in vehicles that track vehicle mileage and taxing drivers accordingly. Establish toll roads or lease roads to private companies that would collect tolls. Setting up more transportation authorities.
EL JEBEL — The old Sinclair gas station and car wash is no more.
It was sold in January by Judy Fitzsimmons to the Coleman Brothers Construction Co. of Carbondale, which plans to replace it with residences and businesses. There is no gasoline station or car wash in the plans. There will be a restaurant, small retail and office space, along with affordable housing. "The idea is to make it a more pedestrian-friendly place," said Michelle Thiebeault, senior planner.
The Fitzsimmons Motor Co., operated there for 33 years. At one time there also was a mechanic's shop, a car dealership, and a granite and marble tile business.
There are apartments over the gas station. Occupants are in the process of moving out.
COLORADO SPRINGS — This is the story of a car wash business whose owner thought he could sit back and relax after selling out but who had to start all over again, and, despite the odds, made it bigger and better than before.
Water Works owner Jim Spinato sold the business in 1999 to a national consolidator, Wash Depot. The new owners planned to acquire several hundred car washes across the country and go into business big time.
Instead, Wash Depot acquired some 60 or 70 car washes and ran out of money.
Spinato was still on site as the owner of the real estate and tried to keep his eye on things, but had no say in the day-to-day operations which he saw rapidly deteriorating. "That was a tough time," he said. "I watched longtime employees with excellent skills and experience ignored while Wash Depot put new systems in place. It was very de-motivating."
And customers, unhappy with the new management's price increases, mediocre service and high-pressure sales techniques, began to take their business elsewhere. Before the year was out, customer traffic fell 20 to 30 percent.
Then Wash Depot decided to return the business to Spinato.
Spinato learned a lot about customers by being on the outside looking in, and he implemented many changes to satisfy them.
They can choose from an array of wash and detailing options. And a retail center inside offers shoppers everything from cordless cell phone equipment to floor mats, greeting cards, even ice cream.
Says Spinato, "We have implemented some very sophisticated technology that allows us to track everything from customer frequency to buying habits and service history. We can even track revenue by category, labor costs, customer numbers, and the number of supplies and chemicals we use on an hourly basis."
The core of the makeover though was asking the customer for comments on the service.
Each car is inspected after the job is done. Then a postage-paid comment card is placed inside the vehicle asking how the customer liked the service. Any person dissatisfied is contacted with an apology and an offer of a free car wash.
When the job is re-done, the manager personally checks with the customer again. Reports are compiled every two weeks with the areas of complaint outlined. Employees and inspectors are evaluated against each other. Raises and advancement are keyed to performance. To long-term employees, Spinato offers insurance and other benefits.
With a loyal management team once again in place and improved employee morale, the business is once again a success. In summer Spinato estimates his business washes up to 100 cars an hour, up to 180 in winter after a snowstorm. Spinato has three car washes and is considering expansion into the fast-growing eastern edge of the city.
Originally published in the September 2007 issue of the O&A Marketing News.
Copyright 2007 by KAL Publications Inc.
Serving the 13 Western States, the World's Largest Gasoline, Oil, Fuel, TBA and Automotive Service Market