DENVER — A spokesman for Colorado's independent gasoline retailers lambasted this state's governor for allowing a bill to become law that he says gives huge discount chains a crippling advantage over small competitors.
"It is very disappointing to all Colorado-owned businesses that Governor Bill Ritter supports out-of-state billion-dollar companies over in-state owned businesses," said Roy Turner, executive vice-president of the Colorado-Wyoming Petroleum Marketers and Convenience Store Association.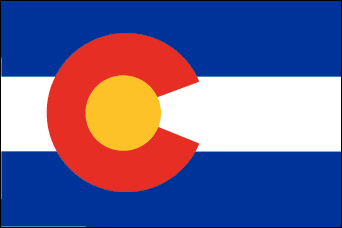 "Before the peak driving season was even here, the supply of gasoline was not able to keep up with the demand. Now we have a law that encourages increased consumption by allowing gasoline to be sold below cost. Our association supports alternative fuel and less dependence on gasoline, but we question if the legislature or the governor supports it."
Governor Ritter's spokesman, Evan Dreyer, said the Governor will monitor the situation closely and if there are any signs of trouble for the independent "Mom and Pop" stores, he is committed to "revisiting" the topic.
And state Representative Cheri Jahn, sponsor of the bill, said she does not expect any small businesses to close. "They will have to be creative in their marketing," she said, "but they do that every single day already."
The law allows chains such as Safeway or Wal-Mart to offer steep discounts, pricing fuel even less than cost, to customers who buy a certain dollar amount of goods in their stores.
It changed an existing law that made it a violation to engage in a pattern of selling fuel for less than cost when the effect was to injure a competitor or destroy competition. Now it reads below-cost selling is acceptable if it is part of a package of promotions and not intended to set up a monopoly, a much higher standard to meet to make a court case.
It also eliminates judicial proceedings "made unnecessary."
The legislature acted in response to a jury verdict in favor of two Montrose, CO., independent retailers who sued competitors King Soopers and City Market for selling gas below cost to lure customers into their stores. The retailers, Parrish Oil and Ray Moore Tire and Petroleum, got an injunction and were awarded $1.4 million in damages. The verdict is on appeal.
The decision caused grocery chain outlets throughout the state to stop offering seven to ten cents off a gallon of gasoline to those who bought a set dollar amount of groceries in their stores.
Now the practice has resumed and the law is popular among Colorado motorists. The intent of the legislature and the Governor was to give relief to consumers hurting from high gasoline prices in the state.
DENVER — Average gasoline prices have dropped 7.8 percent since setting a record high of $3.22 a gallon. The price in some areas had been even higher before it peaked. Colorado Springs set a record high for 16 days, ending at $3.29 a gallon. In Aspen it was worse, at one point topping $4 a gallon.
An organized boycott of gasoline stations on one day in May fizzled, even though it drew support from some gasoline station employees.
"I'm not going to buy gasoline today," said a clerk at a Diamond Shamrock, who would not give his name. A customer at a Shell station said, "I was going to honor the boycott, but I forgot, and I needed gas."
Other customers said they wanted to join the boycott but had to have the gasoline. A survey of stations in Colorado showed no significant drop in sales.
Retail gasoline prices remained high: at $3.144 a gallon in July, thirty cents a gallon over the previous year. Customers griped, but they cut back on other things to continue to buy fuel and travel, according to AAA Colorado. Tourism is booming.
At Rocky Mountain National Park all the reserved camp sites were booked for three weeks ahead. Kyle Patterson, a park spokesman, noted those who come seem to be staying longer. "Maybe gas prices are causing some folks to do one longer vacation in one area versus going one place, then driving to another place," he speculated.
Prices are not expected to go much lower, and some analysts predict they will return to previous highs or go even higher.
"I think we are in for a tough summer," said Turner. Fuel supply is still short, he explained. It is the time of year when refineries routinely shut down for maintenance, and refinery accidents cut supplies further. Valero, which supplies much of southern Colorado, had to shut down in February due to a major fire at its Texas refinery. It has reopened, but is not expected to be at full capacity until the end of August, Turner said. Colorado has only one refinery, Suncor Energy, which supplies about a third of the state's gasoline consumption, about 2.1 billion gallons a year. A power failure in February cut production there. Acorn Petroleum, based in Colorado Springs, which supplies Conoco-Phillips stations in the area, was forced either to truck in gasoline and diesel or have it sent by rail from out of state sources.
Because of various rules and regulations that could not be done for retailers throughout the state.
Conoco-Phillips took an aggressive approach to alleviate the problem, launching a pilot program to make it easier for its 325 stations in Colorado to add E85 pumps dispensing 83 percent ethanol and 15 percent gasoline. The company expects ten percent of its stations to carry E85 in the coming months. Conoco-Phillips also is working with Tyson Foods to use fat from beef, pork, and chicken to produce biodiesel.
Governor Ritter's energy initiative is expected to add 40 new ethanol fueling sites in a year as part of a partnership the Colorado E85 Coalition formed with General Motors.
Currently, there are only 21 E85 pumps in Colorado.
Western Convenience in Castle Rock unveiled an E85 ethanol pump recently, becoming the only station between Colorado Springs and Denver to offer the fuel. The fuel sells at $1 less per gallon than regular unleaded, due to federal tax incentives.
"We are very happy to be able to provide this service," said Bob Van Meter, Western Convenience store operations manager.
Colorado consumers are apparently very interested in alternative energy sources.
A Greeley retailer is selling 600 to 800 gallons of E85 a day, according to the Colorado Corn Growers Association.
Despite criticism that the fuel reduces a vehicle's power, there are more than 200,000 hybrid electric, ethanol-capable E85 and clean-diesel autos on Colorado roads, according to R. L. Polk and Co. Colorado ranks 18th in the nation in total number of alternative vehicles in use.
DENVER — Nearly three percent of gasoline pumps state inspectors tested last year were dispensing the wrong amounts of fuel. But customers usually got more than they paid for, according to a state report. With gasoline prices setting records, hundreds of complaints of cheating have poured into the Colorado Division of Oil and Public Safety. And in some cases, inspectors found stations sold lower grade gasoline at midgrade or premium prices.
But in twenty-seven years of testing, state inspector Chris Dufex said he has never found a case of a station manipulatng the sealed meters that control output. "They don't do it intentionally. This is a pretty well policed industry."
One consumer who complained said he pumped five gallons into a five-gallon can only to find that the can's measure mark indicated he received only 4.3 gallons. An investigation showed that the pump was dispensing two cubic inches of gasoline more than metered on a five-gallon sale, amounting to the consumer getting an ounce of free gasoline. The meters used by consumers are not one hundred percent accurate, Dufex said. "A gas tank or container often is slightly larger than its listed capacity. They are made with extra space to accommodate expansion or prevent leakage."
And meters on station pumps may be defective, he said. Because of routine wear and tear, seals and valves inside pump meters deteriorate allowing more fuel to flow through than the meter registers. Or, if meters become clogged, the customer gets slightly less gasoline than requested.
Of 34,361 gasoline dispensers tested last year, 909 were outside the tolerance range of accurate measurements, or 2.6 percent, according to the Colorado Division of Oil and Public Safety. Of those, 237 were giving less gasoline than paid for and 672 gave too much.
When a station pump is found to be off more than six cubic inches per five gallons, the state cuts the official state seal on the meter and adjusts it.
When a station sells regular or other than premium gasoline in a premium pump, the punishment is severe. Crystal's One Stop in Fort Collins was fined $7,000 for selling 1459 gallons of regular in premium pumps last year. In 2005 Western Gas and Convenience based in Englewood was fined $6,000 for selling regular as midgrade.
DENVER — To the delight of fans of The Simpsons animated family a Kwik-E-Mart store opened in Denver.
The store had been there all along, but 7-Eleven, Inc., transformed it along with eleven other North American stores into the fictional store on The Simpsons.
To hype the July 27 opening of the The Simpsons Movie, all the 7-Eleven stores selected stocked items mentioned that until now existed only on the television show. Such items as Buzz Cola, Krusty O's cereal and Squishees, the slushy drink knockoff of Slurpees, went onto the shelves.
Missing, though: Duff beer, Homer Simpson's favorite beverage.
The store was flocked in industrial foam and given a new sign to replicate the animated look of a Kwik-E-Mart. Outside the Denver store a sign read, "Thank You for Loitering. Please Come Again." Those words were to be spoken inside on every transaction, even during armed robberies.
Said Bobbi Merkel, an executive in 7-Eleven"s advertising agency, "We thought if you really want to do something different, the idea of actually changing stores into Kwik-E-Marts was over the top — but a natural. It shows they get the joke."
The promotion had the Denver Kwik-E-Mart manager, Leon Nemirovsky, all but screaming, "Cowabunga, dude." And like Apu, Leon and his associates were wearing lime-green smocks and name tags.
"We've got a bunch of people coming in and taking pictures with us and the life-sized cutouts of the Simpson characters," Leon said. "Our parking lot is packed."
Still selling hot dogs? "Yeah," he told a reporter, "we sell everything."
WHEAT RIDGE — A family is mourning the loss of its dog taken along with their SUV from a Shell station at the start of their Fourth of July vacation.
Jim Seeton of Windsor, Colorado said he stopped to get gasoline and allow his boys to use the restroom. Seeton went inside, leaving the keys in the vehicle along with the dog, Ute. Seeton said he was inside the store less than thirty seconds when he saw his SUV and his sorrowful dog being driven away.
Wheat Ridge police soon spotted the car, but lost it before they could pull it over.
The Seeton family, in their distress, are offering a reward to anyone who returns the dog. They are afraid Ute, a yellow Labrador, will die in the hot temperatures.
Originally published in the August 2007 issue of the O&A Marketing News.
Copyright 2007 by KAL Publications Inc.
Serving the 13 Western States, the World's Largest Gasoline, Oil, Fuel, TBA and Automotive Service Market