DENVER — Gasoline prices in Colorado rose above the national average at one point last month, in some cases going well over $3 a gallon for unleaded.
In Colorado Springs prices ranged from $3 to $3.09 at some stations, and even at the lower figure, jumping four to six cents in a single day and thirty-eight cents from a month earlier.
At the same time refinery fires and high demand caused some stations to run on empty.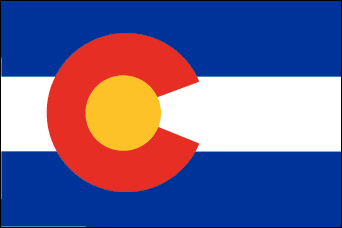 Motorists couldn't buy gasoline at any price at some stations in Colorado Springs last month. Local supplies were cut after a fire closed a Valero Energy Corp. refinery in the Texas panhandle, this area's main supplier. Valero's Diamond Shamrock stations that were still operating but with a dwindling supply lowered prices to keep customers. Denver also had a shortage, but not as severe as in Colorado Springs.
"We've had a tight balance of supply for the last three years," noted Harlan Ochs, president of Colorado Springs-based Acorn Petroleum, "and if some little thing goes wrong, we're thrown out of balance."
The Texas refinery reopened in April and was processing about 90,000 barrels of crude oil per day, Valero spokesman Bill Day said, a little more than half the normal production. He expected the refinery to be at 150,000 barrels a day by the end of June.
The shortage came at the time the tourist season was starting, contributing to the high prices. Another factor was a recent increase in oil and gasoline futures prices over concern the oil refineries will not be able to meet demand this summer.
Stations that held prices down had long lines. At a Cliff Brice Sinclair in Colorado Springs, Clerk Eric Roybal was telling everybody he knew to "come while you can. It won't last."
Some consumers said they were reducing the number of short trips they take, such as to Denver or to mountain resorts. "We do half of those jaunts now because it destroys our budget," said Linda Allen. A Denver motorist told Channel 9 "I might have to drink a little less beer."
Drivers worried that the escalation would reach $4 a gallon, but Eric Escudero of AAA Colorado called that thinking "outlandish. It would take a catastrophe for that to happen." Excudero said he hoped that the price would stabilize after Memorial Day weekend, but he warned motorists not to count on it. "Predicting gas prices is like predicting the stock market or the weather."
Upset as they were, a survey conducted by Coloradogasprices.com showed that people will continue to drive their gasoline-heavy vehicles. Only sixteen percent of Coloradans polled said they would switch to a more fuel-efficient vehicle if gasoline hit $4 a gallon. Forty-three percent said they would consider it, and thirty-three percent said they would stick with what they have.
Coloradogasprices.com also asked drivers how much they spent on gas in 2006. Thirty-five percent said $1,000 to $2,000. Twenty-four percent said $2001 to $3,000, twelve percent, $3001 to $4,000, five percent up to $5,000, and six percent over $5,000. Only fifteen percent spent under $1,000.
DENVER — With gasoline prices continuing to rise, Governor Bill Ritter signed into law a bill that once again allows grocery chains to offer steep discounts on gasoline to qualified customers.
The practice had been halted by a jury decision that the discounts violated the Colorado Unfair Practices Act after Montrose independent gas retailers Parrish Oil and Ray Moore Tire and Petroleum sued competitors King Soopers and City Market. The chains offered seven cents per gallon discount to customers who bought $100 worth of groceries in 30 days. The independents charged the gasoline was sold below cost in an effort to pull more customers into the stores. The jury not only enjoined the grocers from continuing the practice, they awarded the independents $1.4 million in damages.
That prompted the Legislature to amend the act from prohibiting selling gasoline at below cost when the effect is to injure a competitor or destroy competition, to affect only those who lower prices with intent to create a monopoly, a standard observers said would be much harder to prove.
Although independent gasoline retailers protested restoration of the discounts would drive many of them out of business, the bill moved easily through the Legislature, backed by Attorney Gen. John Suthers who saw it as a way to ease the financial burden on consumers.
One of the few opponents of the bill, Senate freshman John Morse of Colorado Springs, said by selling gasoline at prices independent retailers could not match big chains would drive small stations out of business which would utimately hurt consumers because it would lead to higher prices.
Safeway, which was not named in the suit because it was not a direct competitor of the Montrose retailers, had stopped the discounts after the jury verdict. Safeway resumed offering ten cents a gallon off to those who bought $50 worth of groceries.
Safeway spokesmen praised the legislators, saying they had heard from thousands of their customers lamenting the discontinuing of the price breaks.
DENVER — The interest in alternative fuels continues to grow in Colorado and the growing demand for corn for ethanol has some here worried that there won't be enough corn to fuel both cars and feed the human and animal population.
Troy Bredenkamp, executive vice president of the Colorado Farm Bureau, says in time the market will adjust. But in the meantime, livestock producers and others who depend on corn could be in for some hard times. "We are beginning to hear and see some growing concern about the rate of growth, particularly in the ethanol sector, and what it is doing on a short-term basis to cattle prices, especially calf prices."
But alternative energy also can help farmers, said John Stulp, Colorado's new Commissioner of Agriculture.
Agriculture is a big consumer of energy, he noted, and if farmers would use alternative energy it could help keep food prices down. He said he has been encouraged to see that "in recent years, there has been a paradigm shift in how farmers incorporate alternate energy into their operations. They have seen how ethanol has created a new market for corn and that in turn stimulates rural communities by creating jobs."
A problem with ethanol production is the amount of water needed, Stulp said. He estimated five gallons of water are needed to produce a gallon of ethanol. "You've got to locate the plants close to a water source and have the rights to the water source."
Wind power is helpful because it does not require water and each kilowatt generated reduces the need for fossil fuels, but it is unpredictable.
Other products are receiving a lot of attention as potential sources for fuel.
With a $100,000 state grant, Dolores County is helping a company produce fuel and related products from sunflowers.
By next spring San Juan Biodiesel Co., expects to have a plant producing five million gallons of the biodiesel fuel. Construction on the plant will begin soon, and once operational, the plant will draw from about 100,000 acres within a 200-mile radius.
Jeff Berman, general manager, said sunflower seeds not only have potential on their own as a fuel, but as an additive to regular diesel.
What's next in the race to ferret out natural resources for fuel? Well some people are scooping up pond scum.
GOLDEN — Pond scum is algae, and some futuristic minds believe it will one day power engines.
Algae into oil makes sense, says Al Darzins, principal scientist for the Nations Bioenergy Center, part of the National Renewable Energy Laboratory here. Unlike corn or other biofuels, algae can be harvested daily and can produce one hundred times more oil per acre than conventional crops. "It's a plausible alternative," he said.
Colorado State University is working with Solix Biofuels to create a system that will produce biodiesel from algae. Solix technology uses the sun to grow algae, capture the carbon dioxide and create "biocrude."
The tiny plants can be difficult to work with, scientists admit. Temperatures must be constant and invasive species can fill the tank. "You'd think growing algae would be easy," said Doug Hanston, CEO of Solix. "It's everywhere, in places you don't want it. But growing for a commercial yield is not easy. You have to grow a lot of biomass to produce the lipids, and that takes work. The secret is how to do it on a cost-effective basis."
When scientists are able to create algae that are capable of producing 10,000 gallons of fuel per acre, oil from algae will be profitable, scientists say.
Solix thinks it has just such a process. The company opened in December and is building a photo-bioreactor system which could meet the demand of U.S. consumption of diesel fuel — about four million barrels a day. Diesel fuel also has been in short supply in Colorado.
Solix will not make biodiesel; it will just supply the crude materials for other companies. The biocrude will be refined into biodiesel for specific engines. It won't replace gasoline for the family sedan.
And speaking of the family sedan, nearly 254,000 hybrid electric, ethanol-capable E-85 and clean-diesel autos were on Colorado roads last year, according to R. L. Polk and Co. Colorado ranks 18th in the nation in the total number of alternative vehicles.
COLORADO SPRINGS — A 21-year-old woman has been arrested and accused of being the knife-wielding robber of five businesses, including a gasoline station this year.
Delecia Washington is being held on $50,000 bond.
DENVER — Autawash of Colorado has been cited numerous times for outstanding work to protect the environment.
Each Autawash uses reclaim technology to reuse thirty percent or more of its wash water.
The car washes collect nearly all their wastewater and send it to sewage treatment plants, protecting local streams and rivers from soap, grease and all those other nasty pollutants.
One AutaLube Fast Lube in Denver recycles all waste oil and used oil filters. AutaLube will even accept waste oil from do-it-yourselfers that is not contaminated.
Each car wash has an ongoing water conservation program that led to a thirty percent savings during the droughts of 2002 and 2003.
Barry Hillegas, president of Autawash and director of the Rocky Mountain Car Wash Assocation, was a leader in the development of a Best Management Practices for Commercial Car Washes program adopted by several cities in Colorado.
GLENWOOD SPRINGS — It's that time of year when car washes really clean up in this mountain town. It's all because it's the mating season for a certain insect.
Every spring there is what one writer in the city called a "hatch-a-thon" in which dense clouds of caddis flies emerge and go buzzing around looking for a short fling with the opposite sex.
It's a hurry up and find one for the flies, which only live for a few weeks, but it creates a mess for drivers and a bonanza for car washes.
"Once they've dried up, you can't even scrape them off with a razor blade," said Pit Stop Car Wash and Auto Service station owner H. J. Chee.
Not even the 1200 PSI sprayer will knock them off, he said. Turning up the power on the sprayer higher than 1200 would destroy mirrors and trim but not knock a dent in the bugs. They have to be scrubbed off.
If allowed to stand for more than two or three days the bugs become cement and the acid they produce will actually etch through paint on a vehicle, Chee said.
Chee believes the city has had more this year than in the last ten years.
Caddis flies look like small slender moths, "but with a longer, narrower body, and have wings with tiny hairs."
Originally published in the June 2007 issue of the O&A Marketing News.
Copyright 2007 by KAL Publications Inc.
Serving the 13 Western States, the World's Largest Gasoline, Oil, Fuel, TBA and Automotive Service Market