DENVER — A bill making its way through the Colorado Legislature would roll back gains independent gasoline retailers made when a federal jury declared that grocery chains selling gasoline below cost to generate more sales for other products were in violation of the Colorado Unfair Practices Act.
HB1208 would amend the act from defining unfair practices as engaging in a pattern of selling motor fuel for less than the cost when the effect is to injure a competitor or destroy competition to making below cost selling unlawful only when it is done with intent to create a monopoly.
It also changes the calculation for determining when multiple items are sold below cost and eliminates judicial proceedings "made unnecessary."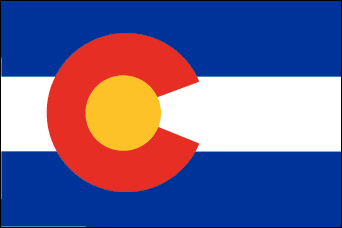 The bill, sponsored by Rep. Cheri Jahn (D-Wheat Ridge) and Rep. Kevin Landberg (R-Berthoud) was a direct result of a lawsuit Montrose independent gas retailers Parrish Oil and Ray Moore Tire and Petroleum brought against their competitors King Soopers and City Market. The jury enjoined the defendants from selling gasoline below cost and awarded the independents $1.4 million in damages. The verdict is on appeal.
In the wake of the decision Safeway, the other major grocery chain that had engaged in the same practice in Colorado quit voluntarily.
The proposed legislation was passed by the House by a 60-4 vote and is on its way to the Senate.
Colorado Attorney General John Suthers supported the bill, saying it would put the consumer and competition first, but opponents said it would have a disastrous effect on small gasoline retailers already struggling.
At the trial the Montrose retailers put on testimony that City Market in the Montrose area sold gasoline below cost 505 days out of 511, sometimes as much as 40 cents a gallon below cost, to those who bought groceries there.
King Soopers and City Market offered customers seven cents per gallon discount if they bought $100 worth of groceries in 30 days, up to 50 gallons. Safeway stores in the state had offered 10 cents off a gallon to those who bought $50 worth of groceries.
In Montrose, the chains lost $500,000 on gas sales by offering the deep discounts, said Roy Turner, executive vice-president of the Colorado-Wyoming Petroleum Marketers and Convenience Store Association, but they made up for it by hiking prices inside the stores.
Turner said if the bill passes, "it strips any Colorado-based business of having any protection at all from a large corporation being able to destroy the competition." Independents can't compete with such deep discounts because they already are making a very slim margin on gasoline sales, he said.
"The fight will not only be between us (the independents) and Kroger's. (Kroger's owns King Soopers and City Market.) It will be between Wal-Mart, Kroger and Safeway, and whoever has the deepest pockets will win."
An attorney for the Montrose retailers who brought the suit said a small dealer had two options in the face of such discounts: either raise prices to compensate for reduced volume or cut prices and lose money to attract customers. And, Andrew Shoemaker added, "It would be very difficult to prove an intent to monopolize."
COMMERCE CITY — A power failure shut down the west side of the Suncor Energy U.S.A. oil refinery here on February 8 and cut production on the west side plant.
Suncor's refinery here supplies about thirty-five percent of Colorado's gasoline and diesel fuel and is a major supplier of jet fuel at the Denver International Airport. It is also the largest supplier of paving-grade asphalt in the state.
The west side processes sour crude, which contains more impurities than sweet crude.
The east side of the refinery remained operating but the company said that with parts of the refinery off line the production of finished products would be reduced.
There were no injuries and no damage to the plant.
Bill Luckalew, general manager of the refinery, said, "We have additional operations and maintenance personnel on site, and we are working to safely return to normal operations as soon as possible."
The Colorado Department of Health and Environment was notified of the shut-down.
DENVER — When an investigation revealed some convenience stores and gasoline stations were selling an abnormally high amount of over-the-counter drugs containing ingredients that can be used to make an illegal drug, the DEA got an order and revoked and refused to renew the license of the supplier.
The chemicals are ephedrine and pseudoephedrine which can be used to make methamphetamine, a powerful addictive central nervous system stimulant that is classified as a schedule II controlled substance. The DEA alleged that Wild West Wholesale of Cedaredge, CO. had been selling five or more cases of various products containing the chemicals a month to its forty-five customers: convenience stores and gas stations. Those sales constituted nearly all its business, the government alleged.
A deputy administrator of the office of Diversion Control of the DEA who heard the case signed the order revoking the certificate of registration allowing Wild West to distribute the chemicals after determining that the store and stations are not traditional outlets of the chemicals. But over a six-month period, said deputy administrator Michele M. Leonhart, Wild West distributed combined ephedrine products with a retail sales value of $46,916, or $6819 per month. On a per-store basis, that meant an estimated average monthly sale of the products at any one store of $151.54.
The expected monthly sale, administrator Leonhart said, would be from $0 to $25, with an average per store of $12.58.
At fifteen stores the investigators visited the managers admitted selling $60 or more worth, at ten stores, $100 or more, and at eight, an estimated $300 or more.
Leonhart said, "While combination ephedrine products have a legitimate medical use....it has been established that convenience stores and gas stations are non-traditional outlets, and a monthly sale of $60 worth occurs about once in a million times in random sampling." The average of $151 means it is "even more improbable" that the products were sold for legitimate purposes.
In Tennessee, she said, authorities have found that eighty to ninety percent of ephedrine and pseudoephedrine used to manufacture meth was being obtained from convenience stores. She said Colorado and adjacent states have experienced a proliferation of small meth labs in the last few years.
She did not rule the stores knowingly sold the drugs for that purpose, but she said whether they did know or not, the activity "constitutes a substantial threat to the public health and safety."
GOLDEN — A tax on car washes? No. Absolutely not, said owners of car washes in Golden.
The car wash owners are worried that a sales tax would put them at an unfair advantage with competing car washes outside the city, and that would mean a price hike for customers or the tax would come out of their pockets.
The Golden City Council is considering a use tax ordinance or a sales tax. A use tax is paid up front by business owners after buying equipment. The owners pay the city a percentage of the equipment's cost. A sales tax would require the owners to pay a tax on each car wash transaction, said Jeff Hansen, city finance director.
He said the city would receive more tax dollars initially from the use tax, but over time would receive more from the sales tax. The council believes that owners should pay either a sales tax or a use tax.
The council notified the owners in a letter asking them to pay a three percent tax on gross sales. Some owners are paying a use tax now, other are paying a sales tax, and some are not paying a tax at all.
Jim Beetham, owner of A Better Car Wash, said he and other owners have never been solicited for a sales tax, let alone, paid any. "We feel it is unprecedented and inequitable," he said. "This is no product, we have a service."
Owners say the tax would set a precedent, not only for them, but for taxing all service industries.
The City of Brighton began charging a sales tax on the gross sales of automated laundries back in 2003 but dropped the tax in December 2004 after business owners argued that customers couldn't afford the price hike that followed the tax.
Those business owners still have to collect a sales tax on merchandise sold from their vending machines, but no longer on total gross sales. City codes of both cities say "Tangible personal property that is sold, leased or rented, is subject to tax."
The City of Thornton collects sales tax on car washes because it believes customers are renting equipment on a short-term basis when using drive-through and coin-operated car washes.
That is discriminating against car wash owners, said Beetham. "It's a big expense. There's no way we can add to the price of that service," he said.
"It would therefore come out of our pockets. It's basically a tax on the owners."
DENVER — Colorado's E85 Coalition plans to open forty more stations in the state this year to serve motorists who will burn the fuel blend of 85 percent ethanol and 15 percent gasoline.
Governor Bill Ritter was joined by representatives of General Motors and the U.S. Department of Energy on Feb. 15 to announce plans to add to the 13 stations in the state now dispensing E85. GM has been promoting E85 to boost the awareness of the fuel and to encourage its use. The Colorado Coalition's goal is to make motorists aware of the fuel and to promote more dispensing stations.
The DOE has awarded the coalition nearly $400,000 for that purpose.
The Governor's Coalition will award grants to service stations based on criteria including the ability to obtain a long-term supply of ethanol at a set price, the number of alternative fuel vehicles in the area of the station, and the number of alternative fuels marketed at the location. Preferences will be to station locations near an agricultural community or a major highway.
The Coalition will provide partial funding for ethanol projects not to exceed $15,000 or a maximum of 75 percent of the after-tax incentive project costs, whichever is less. The Coalition money will be offered in addtion to state and federal tax incentives available to service station owners.
GM also strives to showcase the company's E85 FlexFuel vehiches which can run on any combination of E85 and gasoline. GM now has over two million FlexFuel vehicles on the road in all fifty states, and is offering for the 2007 model year sixteen E85 ethanol capable vehicle models, with an annual production of more than 400,000.
Motorists can determine whether their vehicles will run on flexfuels by checking their owners' manual or by looking for a label on the inside of the fuel box.
Governor Ritter said the E85 fuel can contribute to energy independence because it "diversifies the source of transportation fuels beyond petroleum and providing environmental benefits in the form of reduced greenhouse gas emissions."
The goals of the Coalition depend on partnerships with key retailers such as Pester Marketing, operators of I-Stop and the Farmcrest retailers, and Western Convenience Stores, Inc. Both retailers announced that they are committed to respectively opening twelve and ten E85 ethanol and some biodiesel fueling sites this year.
Rich Spresser, executive vice president of Pester Marketing, said, "As the number of flexfuel vehicles on Colorado roads continues to increase, Pester is pleased to be able to provide our customers with conveniences while supporting the use of cleaner burning fuels like E85."
SNOWMASS — The town council has decided against subsidizing the town's only gasoline station to keep it in business, and is looking to the developer of the current site to solve the problem.
The issue rose when Snowmass developer Pat Smith submitted redevelopment plans for the Snowmass Center omitting any provision for retaining the gasoline station there. There had been talk that Smith would help with financing a new station, but Smith reneged because the council would not allow for a convenience store-gas station which is more profitable.
At first the council looked into the idea of relocating the gas station to town land at the entryway, either allowing the owners no rent in exchange for town ownership in thirty years, or low rent. But that went out the window when an appraisal of the land concluded it was worth $3.3 million.
The council decided Smith could accommodate the gas station at its current site by adding another floor on the largest building it wants to put up.
That does mean Smith won't be able to have the underground parking garage he had planned. He is trying to revise his plans to obtain council approval.
DENVER — Three men have been indicted for being part of an organized theft ring that stole $80,000 worth of merchandise from convenience stores in the Denver metro area.
The three defendants are accused of going into convenience stores where one would distract the clerk while the others would locate where cigarettes and higher priced items were stored. They then would go into the storage areas or back rooms, sometimes using keys taken from the unsuspecting clerk, and steal cigarettes and other merchandise.
The decoy would talk to the clerks to distract them or sometimes would buy scratch lottery tickets, chatting up the clerk while scratching the tickets.
The stores hit were two Phillips 66 stores, a Conoco store, 7-Elevens, and a Western Convenience store in Lakewood, four Diamond Shamrock stores in Westminster, as well as other convenience stores in Douglas, Arapahoe, Denver and Adams counties.
District Attorney Scott W. Storey said arrest warrants have been issued for Anita Jean Duran, Eugenia Isabel Duran, and Kenneth Daniel Cortez, all from Denver. Thirty-three felony counts were filed by indictment. The three also are charged with one count of racketeering and a violation of the Colorado Organized Crime Control Act, both class two felonies.
D.A. Storey commended the collaboration between the law enforcement agencies that resulted in the indictments. "This type of indictment takes significant investigative resources to put together," Storey said. Six different law enforcement organizations took part in the investigation.
DENVER — Authorities are looking for three men who shot two men at a car wash. One victim was dead at the scene and the other was rushed to the hospital in critical condition.
Also in Denver a 17-year-old boy tried to use a fake $20 bill at a gas station. He was refused, so two days later he tried again at the same store to no avail.
He was caught when police were called to his high school on a complaint that two students were drunk in class. When they searched the boy, they found a fake $20 bill in his wallet. His description also matched the store clerks' report.
The youth was treated at a hospital for a forehead injury after his arrest. He suffered the injury while beating his head against the cage in the patrol car on the way to the police station.
COLORADO SPRINGS — The number of violent crimes committed in Colorado Springs the first half of last year rose thirty-one percent. The biggest jump was in robberies, and a manager of a gas station and convenience store attributed it to the high cost of gasoline. Robin Norris said she was robbed twice since last August.
KREMMLING — What first looked to be a crime at a Conoco station in Kremmling turned out to be death from natural causes. A 49-year-old man found dead on the floor of the bathroom was determined to have had a heart attack.
COLORADO SPRINGS — A popular energy drink was pulled from the shelves at 224 7-Eleven stores in late February after a few teens became ill after ingesting the beverage.
Biotest Laboratories, maker of Spike Shooter, voluntarily withdrew the product for testing.
Originally published in the April 2007 issue of the O&A Marketing News.
Copyright 2007 by KAL Publications Inc.
Serving the 13 Western States, the World's Largest Gasoline, Oil, Fuel, TBA and Automotive Service Market