DENVER —A federal jury has put a stop to grocery chains gaining advantage over other gasoline retailers by selling gasoline at a loss to generate more sales for their stores. The jury found that the practice violated Colorado's Unfair Practices Act.
Independent gasoline retailers Parrish Oil and Ray Moore Tire and Petroleum of Montrose brought suit against King Soopers and City Market, competitors in their area, but Safeway quit a similar program in the wake of the decision. The dealers were awarded $1.4 million in damages along with the stop order.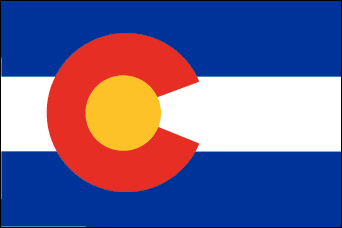 The verdict will be appealed, a spokesman for King Soopers and City Market said.
Andrew Shoemaker, an attorney for the Montrose retailers, said the order "levels the playing field for all gas stations, furthering competition in the long run."
At the trial, the plaintiffs put on testimony that King Soopers and City Market sold gas at a loss on 505 of 511 measured days. It was an effort, Shoemaker said, to "lure customers into their stores."
King Soopers and City Market offered customers a seven cents per gallon discount if they bought $100 worth of groceries in 30 days, up to 50 gallons.
"We never intended to do anything illegal," said Trail Daugherty, spokesman for the supermarket chain. "This was what is called a stretch program meant to bring added grocery sales. It has been a very successful and popular program with our customers."
The grocery stores will be allowed to continue another program that offers three cents off a gallon at the pump to customers using their store cards.
The chain ran full-page ads in the major metropolitan papers in the state explaining the change and promising a one-time five percent discount off store purchases through Dec. 15 to compensate those who had already qualified for the gasoline discount.
Safeway, which had offered up to ten cents off a gallon to those who bought $50 worth of groceries, discontinued its program immediately, although honoring existing commitments until the end of the month. Safeway also will continue its three cents a gallon discount for those using their store cards.
Albertson's, the other major grocery chain in the state, had not offered the large discount, sticking with its own three-cent-a-gallon perk for customers holding Albertson's cards.
The Colorado Unfair Practices Act was wartime legislation, passed in 1941. It states: "It is unlawful for any person, partnership, firm, corporation, joint stock company, or other organization engaged in doing business within this state to engage in a pattern of selling, offering for sale, or advertising for sale, motor fuel for less than the cost thereof to such vendor, when such pattern has the effect of injuring one or more competitors or destroying competition."
COLORADO SPRINGS — Chief Petroleum has opened four biodiesel pumps at its two stations here.
"We're real excited to have them," said Eric Liebold, sales and marketing. "We think it is a step in the right direction."
The pumps contain B20, a blend of twenty percent biodiesel and eight percent diesel, and are open to the public as well as to operators of commercial vehicles.
Acorn Petroleum has the city's only station strictly selling biodiesel to the public. Acorn also has one E85 pump at another station.
Acorn President Harlan Ochs said E85 sales totaled 34,350 gallons in the past year, an eighty-four percent increase over the previous year, but still a minute amount compared with gasoline sales.
"That might be one-third of a month's volume for a reasonably good gas station," Ochs commented.
Nonetheless, more retailers in Colorado are jumping on the alternate fuels bandwagon, aided in part by government funding.
Four alternative fueling stations will open in the state in the next three years with grants from the U. S. Department of Energy. Two will be in Colorado Springs, one in Arvada, and the fourth in Evergreen.
"It's a big deal," said Teri Ulrich, coordinator of Clean Cities, Colorado Springs, one of eighty volunteer coalitions that form an Energy Department initiative to promote cleaner burning fuels. "There are a lot of cars now capable of handling E85 and biodiesel."
Each station will receive half of the estimated project cost, accordng to the Colorado Governor's Office of Energy Management and Conservation.
"The grant will enable people with flexible fuel vehicles to more easily find fueling places and become more familiar with alternative fuels," said Ed Lewis, senior deputy director.
One of the businessmen receiving the grant is David Donner, three-time overall champion of the Pikes Peak Hill Climb. He would like to sell a mixture of eighty-five percent ethanol and fifteen percent biodiesel. He also would like to combine the station with a natural foods convenience store.
He admits it is taking a chance. "That kind of business is tough, but it wouldn't be just a pit stop. We'd make it worthwhile for people to stop," Donner said. His project stems from his passion for racing coupled with an ardent desire to keep from trashing the environment.
"My objective is to promote alternative fuels, whether by running an alternative fuels car up Pikes Peak or just getting the word out."
Franz Hankins is the other local businessman who received the grant. He plans to open an unmanned fueling station at a central location with three pumps each containing E85 and biodiesel. He also is considering a hydrogen hookup.
Hanks is building a local biodiesel manufacturing and distribution plant in Colorado Springs. Ninety percent completed, it will open in the first quarter of 2007, producing about 8,000 gallons per day in an around-the-clock operation, and have about fifteen employees.
The Governor's E85 Coalition is encouraging gasoline station owners to consider converting at least one pump to E85 or biodiesel. Owners can receive up to $15,000 to convert.
COLORADO SPRINGS — For three weeks in November Colorado Springs' average price of a gallon of unleaded gas was below the national average, according to AAA Colorado.
The average price of unleaded here was $2.13 while the national average was $2.20.
The state, however, remained above the national average, at $2.22 a gallon, partly because of numerous mountain communities where the price remains high because of difficulty transporting to those areas.
GRAND JUNCTION — More than five hundred people have signed up for a biometric payment system that Feather Petroleum's Stop 'n Save gas and convenience stores has been offering here since March.
The system, marketed by Pay By Touch of San Francisco, uses customers' fingerprints to verify their identity. Motorists register by scanning their fingerprints and providing a voided check to the store. They are then issued a ten-digit pin number. After that, each time they make a purchase, they simply scan their fingerprint and enter their pin number. No more writing a check or forking over cash or credit card.
Feather Petroleum is the only retailer in Colorado using the system.
Six of the 16 stores have it now, but Feather Petroleum expects to expand its use throughout Colorado to its stores in Vail, Salida, and Winter Park.
"Since identity theft is a major problem, this is one way our customers can feel secure," said Bonnie Lightfoot, director of human resources.
Customers at first were leary of giving out so much information, but warmed to the idea when they learned that in addition to the two safeguards — the fingerprint and pin number — the company that sells the system uses "military encryption to protect the data," petroleum company officials noted.
But not everyone sees the benefit.
Liquor store owner Larry May tried it for nine months, but recently had it removed because customers were not using it. "They said it felt like Big Brother was watching them," he told the Denver Post.
Pay by Touch terminals cost about $300 each, and a per-transaction fee is charged, but it is much lower than those levied by credit card companies, a company spokesman said.
Lightfoot said customers on their way to work and parents toting children into the store especially like the idea of such a quick transaction.
Pay by Touch expects the idea to catch on throughout the state soon.
DENVER — A new state law requiring employers to verify that immigrant employees have a legal right to work in the U. S. is drying up the labor pool, a carwash operator says.
The law requires employers to check a national database and to certify they have done so, that they have retained required documents and have not falsified or altered employee ID to allow illegals to go to work for them. Those who let an illegal allien slip through are subject to fines up to $25,000.
John Escobedo, manager of Firehouse Car Wash, told the Denver Post immigrants "just used to walk in." Now, he says, he has to actively recruit them, "spending more time on the process."
On top of that, Colorado in November passed an amendment hiking the minimum wage from $5.15 to $6.85 an hour, which many small businesses say will run them out of business.
DENVER — Police are hunting for three men who shot two men at a carwash here.
One victim died at the scene and the other was rushed to the hospital in an unknown condition.
Police have some clues. The assailants were driving a silver 2004 Ford Mustang with an MMO plate. They had shaved heads.
Originally published in the December 2006 issue of the O&A Marketing News.
Copyright 2006 by KAL Publications Inc.
Serving the 13 Western States, the World's Largest Gasoline, Oil, Fuel, TBA and Automotive Service Market