COLORADO SPRINGS — Diesel prices are approaching a record high as the diesel shortage in Colorado becomes more acute and a top industry official predicts the problem won't go away soon.
The price of diesel in this city reached $3.213 in late August, just shy of the $3.282 peak reached in October 2005, according to AAA Colorado.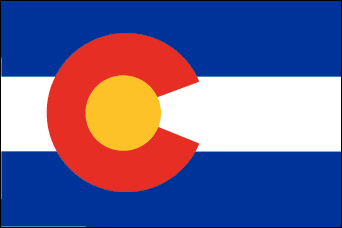 Colorado is one of several states caught in a diesel shortage, said Roy Turner, executive vice president of the Colorado-Wyoming Petroleum Marketers Association. The others are South Dakota, Kansas and Nebraska.
"It's not going to be a short-term problem," he said.
The problem stems from difficulties in complying with new Environmental Protecton Agency regulations which require that diesel sold in the U.S. have much lower sulfur compounds than before. Fuel distribution terminals were required to have the reduced sulfur product in tanks by Sept.1. Refiners began producing the new product on June 1, reducing the sulfur content from 500 parts per million to 15 ppm.
But it has been a complex and expensive proposition. To meet government regulations, Suncor Energy of Commerce City, which supplies a third of the state's diesel, or 60,000 barrels a day, had to spend $443 million to upgrade its refinery. The work was finished in June, but production stalled, said Steve Douglas, general manager.
"Every refinery in the U.S. lost some production shifting into the new fuel because it takes a while to optimize it and maximize production," he said.
At the same time, diesel is in high demand at this time of year with new construction, interstate trucking and farm machinery in high gear.
Harlan Ochs, president of Acorn Petroleum, Colorado Springs, said both branded and unbranded diesel have been rationed to suppliers. There has been some easing lately, he said, "but we have had to go beyond this area to find and transport significant volumes into this market."
His tankers have had to travel to New Mexico and Wyoming to get enough fuel to meet the demand.
"That affects our prices," he said.
In turn, the price gets hiked right on down the line, from the freight companies who deliver to the stores to the consumer who buys everyday goods. Sharon Williams, director of the United States Truck Driving School, said tuition prices have risen 10 percent.
Ochs hopes that the market will turn around by early October, but Turner says the shortage could last up to two years in the area.
"With ultra-low sulfur, you get a three percent reduction in energy content, so right away the mileage will drop on diesel engines, creating still more demand," he said. And offshore refineries have no incentive to invest in producing the lower sulfur diesel when they can sell the regular diesel to Asian nations where there either are no anti-pollution rules or they aren't so strict as in this country, he said.
Meanwhile, the price of unleaded gasoline dropped dramatically, in three weeks, 10 cents in Colorado Springs and 8 cents in the rest of the state.
"Normally, when a holiday weekend approaches, gas prices go up. So to see them come down over the Labor Day weekend was great news for Coloradans about to hit the road," said Alexa Gromko of AAA Colorado.
But area drivers decided to stay close to home over the holiday anyway, she said, partly because school starts in August in Colorado.
SUMMITT COUNTY — Since April the county's diesel fleet of buses and trucks have been fueling up with a blend of soybean extract and regular diesel fuel, gradually upping the soybean content from 10 to 20 percent.
Summit Stage director John Jones said everyone has noticed the air is cleaner.
The cost has not been that much higher: seven cents a gallon.
RED CLIFF — Local officials broke ground here last month for a turn-of-the century-style hotel and convenience store.
The town hopes that the hotel will attract more snowmobilers and rock climbers.
The convenience store will allow locals to stop driving to Vail, Leadville, or Minturn to buy simple grocery items like bread and orange juice.
"Right now I don't have any conveniences," said Tim Parks, one of the developers, who lives in town.
VAIL — What becomes of the sites of old gas stations? In many cases they are turned into used car lots. But not in this upscale community. The base of a new ski lift will be built where the old Amoco station once stood.
Vail Resorts, which is in the process of expanding, decided on the site because it is more centrally located between two neighboring "portal" lifts. The Forest Service approved the development.
DENVER — A man has become a regular customer at a local gasoline station, but he's not the kind they'd like to see come back.
That's because he fills up with money, not gas.
He's an early bird, hitting the Shell station at West 38th at 2:20 A.M. one day and at 4:35 A.M. a week later.
In one of the robberies, he brandished a weapon.
Each time he has driven away in a different vehicle to keep the element of surprise.
LONGMONT — And in this city, thieves are playing it safe, taking money from air pump machines. There has been a rash of such thefts in recent weeks. Some arrests have been made.
EDWARDS — Chris Dudar runs a one-stop shop.
"Here you can eat lunch, shop in our convenience store, get an oil change and car wash says the operator of Edwards Station.
"Our automated wash is quite technically advanced since it senses the profile of the car and adjusts for it."
COLORADO SPRINGS — Conway Oil Co., sees to it that those who pump gasoline at its Shell Station here don't get bored. They can get their fill of the news, too.
The gas station is one of seven where the Albuquerque-based company has installed video screens broadcasting live CNN and Fox News reports. Broadcasting begins when the pump is activated and goes off when the fueling ends.
Company president Jim Conway said it costs $5,000 per year per pump, but he figures it gives him an edge in the highly competitive gasoline business.
He also notes today's customer is so busy he or she has to multi-task.
Originally published in the October 2006 issue of the O&A Marketing News.
Copyright 2006 by KAL Publications Inc.
Serving the 13 Western States, the World's Largest Gasoline, Oil, Fuel, TBA and Automotive Service Market