DENVER — Colorado shouldn't have a shortage of gasoline because of the BP shutdown of the Alaska Prudhoe Bay field, an industry executive says.
Most of the crude oil used here is produced in the Rocky Mountains, said Steve Douglas, general manager of marketing at Suncor Energy (USA). Suncor owns both of Colorado's oil refineries, in Commerce City, and supplies about 35 percent, or 50,000 barrels per day of all the gasoline sold in the state. It sells retail through its 43 Phillips 66 stations in Colorado.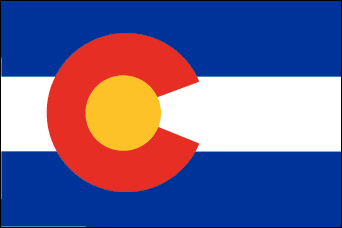 But consumer panic could cause artificial shortages, according to the chairwoman of Colorado State University's management department in the College of Business. "It happened in Arizona during the summer of 2002," said Lisa Ellram. "People were afraid prices would go up a lot and they went out and filled their tanks immediately."
Although industry officials believe Colorado prices won't be as affected as some other parts of the nation, Colorado has already broken the state's previous record for gasoline prices. According to AAA of Colorado, the average price of a gallon of unleaded rose to $3.076 during the week of Aug. 7. The state's highest average prior to that week was $3.074.
DENVER — While the average driver in Colorado has escaped the worst of it, truckers are having a rough time this summer. There is a shortage of diesel fuel.
A trucker drove up to a diesel pump in Commerce City and began to fill his 125-gallon tank only to find that the pump stopped at 49.9 gallons.
"I just got rationed," said Alice Fisher, hauling a load of sand.
"It's just a mess," said Bryant Gimlin of the Denver-based Gray Oil Co., a wholesale distributor of gasoline and diesel. "This town is out of diesel."
Blame is put on the growing season when farmers' tractors burn diesel by the hundreds of gallons, and on a mandate from the Environmental Protection Agency to lower the air pollution from diesel-burning machinery.
One oil industry executive said the price of diesel jumped an average of 28 cents a gallon in the Denver area between July 1 and August 1.
Douglas of Suncor Energy said his company has spent more than $400 million to upgrade his refineries to comply with the new fuel standards. Suncor supplies 20,000 gallons a day of the state's diesel needs. Douglas said he believes the diesel supply situation will take a month to six weeks to resolve.
"It's just ridiculous to pay $3.40 a gallon said Eric Hobson, filling his truck at a Shoco station. He drives six hundred miles a day hauling cement and fly ash, a cement additive, between the towns of Granby, Craig and Henderson.
CORTEZ — A gasoline station coming back to life after standing idle for two years?
The man responsible for that unusual reversal of fortune is New Mexico businessman Javed Chaudhary.
Chaudhary, president of Graves Oil and Butane Co., in Farmington, NM., will reopen the 55-year-old M & M Truck Stop first, then the gas station, which have both been closed since May 2004.
The location first was used for a schoolhouse. In 1951 a Front Range oil company bought the building, which was later turned into an Amoco station and a truck stop. Most recently it was owned by State Rep. Mark Larson (R-Cortez). He sold it to Dave and Sandy Manning in 2002, who operated there for only two years. They did not say exactly why they quit business but did say the Mountain Travel Center in nearby Towaoc and a difficult access from the highway factored in.
Fuel sales had gone down, but the restaurant was still doing a good business.
Chaudhary will keep the M & M name on the truckstop and keep offering the meat and potatoes truckers love, but he plans to update with a section for conferences and private parties, an internet bar, and a supplemental offering of low calorie foods on the menu.
Graves Oil and Butane already owns several gas stations in Farmington and in Colorado, and Chadhary is confident he can build up the fuel business here.
He plans to hire 20 to 30 full and part-time workers at the restaurant and another 10 to 15 workers for the gasoline station, which is good news to this small town which has few jobs to offer its residents.
COLORADO SPRINGS — The Hub Car Wash and Diner continues to diversify.
The venture is now offering space for private parties for up to 90 people, patio dining with "fabulous views of Pikes Peak," and a gift shop offering a wider range of souvenirs and other merchandise.
While the customers dine in an old timey 1950s atmosphere, they can take advantage of such specials for their vehicles as the "Flash Cadillac Wash," the "Shake Rattle and Roll Wash," and the "Route 66 Wash Plus."
The car wash uses a Reclaim system which re-circulates water in the process to conserve water and be kind to the environment.
Originally published in the September 2006 issue of the O&A Marketing News.
Copyright 2006 by KAL Publications Inc.
Serving the 13 Western States, the World's Largest Gasoline, Oil, Fuel, TBA and Automotive Service Market