DENVER — Governor Bill Owens vetoed a bill prohibiting gasoline and other retailers from engaging in price gouging following a natural disaster.
In a letter to legislators explaining his action, Owens said House Bill 1251 "violates the fundamental principles of our market-based economy."
The bill would have made it illegal to raise prices more than 10 percent above cost in the wake of a disaster, imposing a minimum $10,000 fine on violators.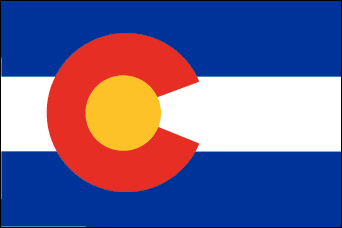 Atty. Gen. John Suthers said it would have been extremely hard to enforce as his office doesn't have the staff to police the retailers.
Owens felt the legislation wasn't necessary and might even do harm.
"Basic economics teaches us that in times of shortage or increased demand, prices increase," the Governor wrote. "Under this bill, even if a person were willing to pay more than ten percent above cost, perhaps for a hotel room or rental car in limited supply, such a transaction between willing partners would be prohibited.
"Further, in the event of a national emergency, it is unclear why Colorado businesses and, ultimately, Colorado consumers, should be put at a disadvantage. The impetus for this proposal seems to be the cost of gasoline, but of course the bill can do nothing to address the root causes for the higher prices. The bill cannot address the fact that domestic oil production should be increased and new technologies explored. The cost of a barrel of oil is a global issue, not a localized emergency."
He pointed out that Hawaii's experiment with a law controlling the price of gasoline was a failure. He said it shows the "futility of trying to limit world prices at a state's borders.
"Artificial price controls rarely work. When supplies of a certain commodity are scarce, that commodity is more likely to flow to those areas where retailers are allowed to charge the prevailing rate, and not to those areas where prices are artificially capped."
Price controls are outside the purview of the Legislature anyway, he wrote, and he said the state already has established standards and appropriate mechanisms to aid consumers in emergency situations. For instance, the Colorado Disaster Emergency Act allows the Governor to suspend laws, commandeer property and suspend and limit the sale of certain products.
The bill's sponsors expressed dismay at the veto. The proposed legislation was a response to soaring gasoline prices going into the summer season. They reached an all-time high of $2.84 for an unleaded gallon in May, a 67-cent increase over the previous year. Prices went down in early June, but climbed back to the same level over the Fourth of July holiday. The average price of unleaded is now $2.94 in the state and is expected to rise even more as the summer advances.
Governor Owens also vetoed a bill that would have required 75 percent of all gasoline sold here to contain at least ten percent ethanol from November 2006 to April 2007. He said that wouldn't help the consumer either.
Owens stated, "The bill would help a relatively few corn producers," adding, "the consumers would be forced to pay higher prices for their fuel."
DENVER — Despite the high price of gasoline, Coloradans are traveling more.
AAA Colorado reported that state residents will be traveling at a rate of 29 percent higher than last year with 80 percent opting to get behind the wheel. There are indications that they are traveling more inside the state.
While consumers say they intend to spend on vacations, in their day-to-day lives, more are cycling, carpooling and riding the bus to save on gasoline, recent studies show. Those who drive are avidly keeping track of the best prices in town. Some try so hard to save that they actually go into the hole.
When a recent newspaper survey showed that gasoline prices were cheaper on the central and south central areas of Colorado Springs, drivers flocked to the stations there. Some came from the other end of town to take advantage. Waiting lines are long. And it is not uncommon to see people keeping the engine running while they wait.
Les Higgins, a marketing professor at the University of Colorado at Colorado Springs, says, "Perception is reality. If I think I'm saving money by doing that, I'm saving. It shows the human animal is not rational."
Lower prices in certain areas of the city have nothing to do with residents' income, industry insiders say. It has more to do with greater competition in those areas. And that keeps retailers struggling to make a profit.
The Oil Price Service has ranked Colorado as one of the top 50 most difficult markets in the nation in which to make a profit on gasoline, with an average gross margin of two cents per gallon.
Harlan Ochs, president of Acorn Petroleum, owner of a chain of gas and convenience stores, said his seven outlets have a net profit of one to two cents per gallon annually, because of "fierce competitive activity."
Richard O'Connell, operations manager of Chief Petroleum Co., said wholesale prices are running neck and neck with consumer costs in Colorado Springs.
"Many major oil companies are selling gas cheaper at their stations than they sell to us wholesale." Chief distributes about 20 million gallons of fuel annually, primarily to commercial customers.
O'Connell said it's often more cost-effective for Chief to send drivers to Denver or Scott City, Kansas., where wholesale costs can be lower by 20 cents a gallon than at the two local fuel terminals.
BOULDER — With more people traveling, gas stations in this city have longer lines, and one unidentified Boulder man reports on his blog that cars line up on an adjacent street from the gas station where he fills up to get the jump on competitors for the next available pump. This creates a traffic jam on the street. Once a filling spot opens the race begins.
He said he saw one driver almost run over a pedestrian in his frenzy to beat others to the pump.
AVON — A developer here is planning on building a "green" gas station as part of an extensive project containing office, retail and housing space.
Traer Creek executives said plans call for the gas station to be topped with a sod canopy, trees and grass. Foliage would almost conceal the car wash and service bays of the gas station.
COLORADO SPRINGS — For thirty years, seven long days a week, Jon Yen Hsieh and his wife have worked side by side pumping gasoline at their Fillmore Texaco station. Now that is about to end.
The Texaco brand of gasoline will be sold no more in Colorado.
As of July 1, Chevron, which merged with Texaco in 2001, stopped supplying Colorado service stations with the brand that has been a part of the state's landscape for decades. Hsieh will sell unbranded for a while, but thinks he probably will look for a buyer.
Texaco was the main brand in Colorado Springs for many years, recalled Bob Martinez, owner of Palmer Park Texaco, a station that has been in his family for forty-nine years. "At one time there were more than thirty-five retailers here," he said.
Denny Lauer, who has operated as Acacia Park Texaco on a downtown street corner for thirty-two years is getting out of the business immediately.
"I could switch fuel suppliers, but with the little profit there is in gasoline, it's not worth upgrading," he said. "It's a little emotional for me. I will miss my customers. Over the years they have all become friends."
It was a little emotional for customer Mary Lou Porak too as she chatted with an attendant at the full-service lane. "Texaco's always been a name you can rely on. Denny's been putting gas in my car for more than thirty years, and I'm sad and I'm mad."
Until this blow, nothing kept Lauer's customers away, not even soaring prices, because "we've done business exactly the way we did thirty-two years ago." Customers appreciate full-service, he said.
Martinez agreed. "Full service costs about twenty-five cents more per gallon, but a lot of people just don't want to pump their own gas." And he noted that people like to shoot the breeze during the fill-up. Full-service sales constitute about a third of his business.
He will offer unbranded gasoline at full and self-service pumps and keep his repair shop and 24-hour wrecker service under the name Palmer Park Service Center.
The Texaco signs with their familiar five-point star, came down the last week of June. Lauer was allowed to take the sign that towered over his business home with him. Hsieh is keeping his Texaco clock and a miniature tanker truck.
PUEBLO — Rich Weimer has figured out a way to avoid competition in the self-service car wash market. He competes with himself.
Of his eighteen National Pride car washes, fifteen are located in Pueblo and all are near each other. That way, he says, if someone decides to go on down the street, chances are good that he'll still be doing business with him.
When Weimer bought his first car wash in 1993 he thought it looked like such an easy business to run that his worst problem would be finding a big enough container to hold all the quarters. But competition is fierce in Colorado. He wasn't making enough money with one car wash. So he bought another one, then a few more, and business took off. Now he has eighteen and he counts his money in dollar drawers.
One site has three automatic and twelve vacuums, a very profitable part of the business. A full-time attendant is there to handle problems.
Maintenance was a big headache in Weimer's first years. Things were always breaking down. Then he had to handle it all alone and he put in some long hours. But now he has a staff of twenty. And he insists that broken equipment be fixed immediately. That and keeping the bays clean are what draws customers, he says.
Weimer hasn't stopped expanding, but when he has twenty-five car washes, he will be satisfied, he says.
Originally published in the August 2006 issue of the O&A Marketing News.
Copyright 2006 by KAL Publications Inc.
Serving the 13 Western States, the World's Largest Gasoline, Oil, Fuel, TBA and Automotive Service Market